Vettel/Gasly do not believe 'wrong turn' was made with 2022 regs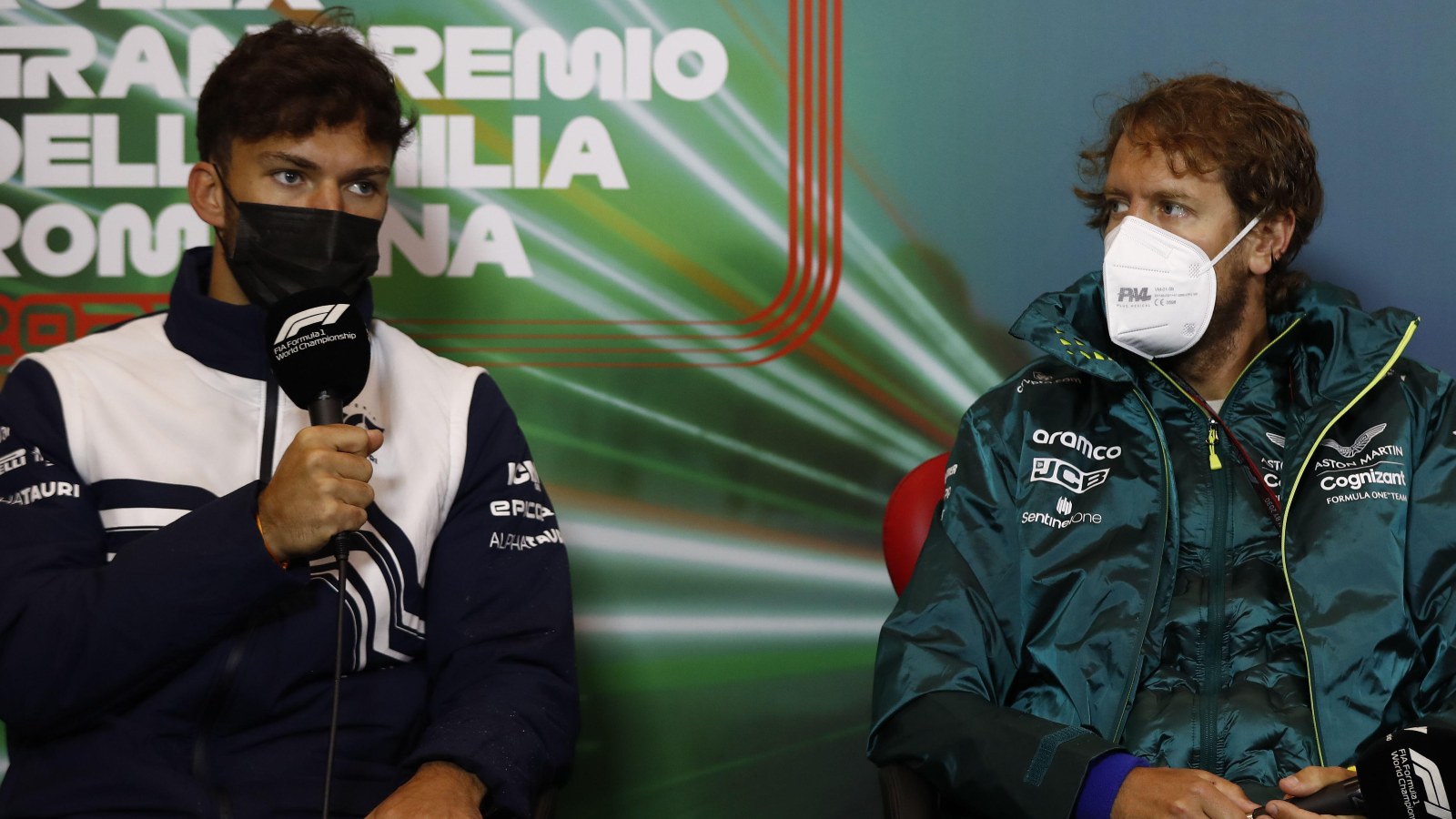 Pierre Gasly and Sebastian Vettel said they do not believe a "wrong turn" has been made by Formula 1 following the mass overhaul in regulations for this season.
The 2022 season saw the biggest changes to the regulations for decades with the idea that it would produce closer racing and also level out the playing field.
The former has proven true such with examples like Charles Leclerc and Max Verstappen's battle earlier this season but the changes in regard to the floors have made many teams experience a bouncing phenomenon called porpoising.
While most teams seem to have now gotten it under control, it has taken until almost the midway point of the season for this to become a reality meaning teams like Red Bull, who did not have such bouncing in their car, have built a comfortable gap at the top of the table.
During their pre-Canada press conference, the question was put to Gasly and Vettel as to whether they believed Formula 1 had made a "wrong turn" in regards to their regulation changes but both disagreed.
Gasly said he thought some of the side effects were "probably slightly more extreme than we expected" but it was fair to look at all the options.
The porpoising debate rages on
The FIA issued a technical directive last week to combat porpoising, and not all the teams agree on the issue.
"Personally, I don't think they took a wrong turn," the Frenchman said. "I think it's just some of the side effects we are getting at the moment are probably slightly more extreme than we expected.
"I think it's just fair to look at some options, look at all the solutions available to find the fairest treatment towards all the teams, but just to consider we should, probably as drivers, not been put in a corner where we've got to trade between our health and performance, because obviously we're racing drivers, we will always go for performance every single time.
"So no, I think they didn't take a wrong turn but it's just finding the right compromises going forward
Vettel was in agreement with Gasly and said he believed the regulations had achieved their objective of making the cars better.
"I think the objective with the new regulations of the new cars was to make it better so I think the turn has been right," the four-time World Champion said.
"Obviously, we still have to see the bigger picture over years to come, whether it has been the right direction or not, but we are able to follow each other closer.
"The cars have less drag, which means we have to follow closer as well otherwise we won't make the overtaking. We still rely on DRS.
"Ideally, we find a set of regulations where we're not relying on any assistance to overtake but let's not forget where we are coming from. I think in the bigger picture, with these cars and regulations, we just need to find a way, as I said before, for no upside with the porpoising that we suffer other than a little bit of performance.
"There's no upside to the sport and there is a lot of downsides for us driving the cars when it comes to comfort, health long term. Therefore I think it's good that the FIA is trying to have a look and we will see in which form they are going to intervene."