'Alonso has some of the greatest on-track skills seen'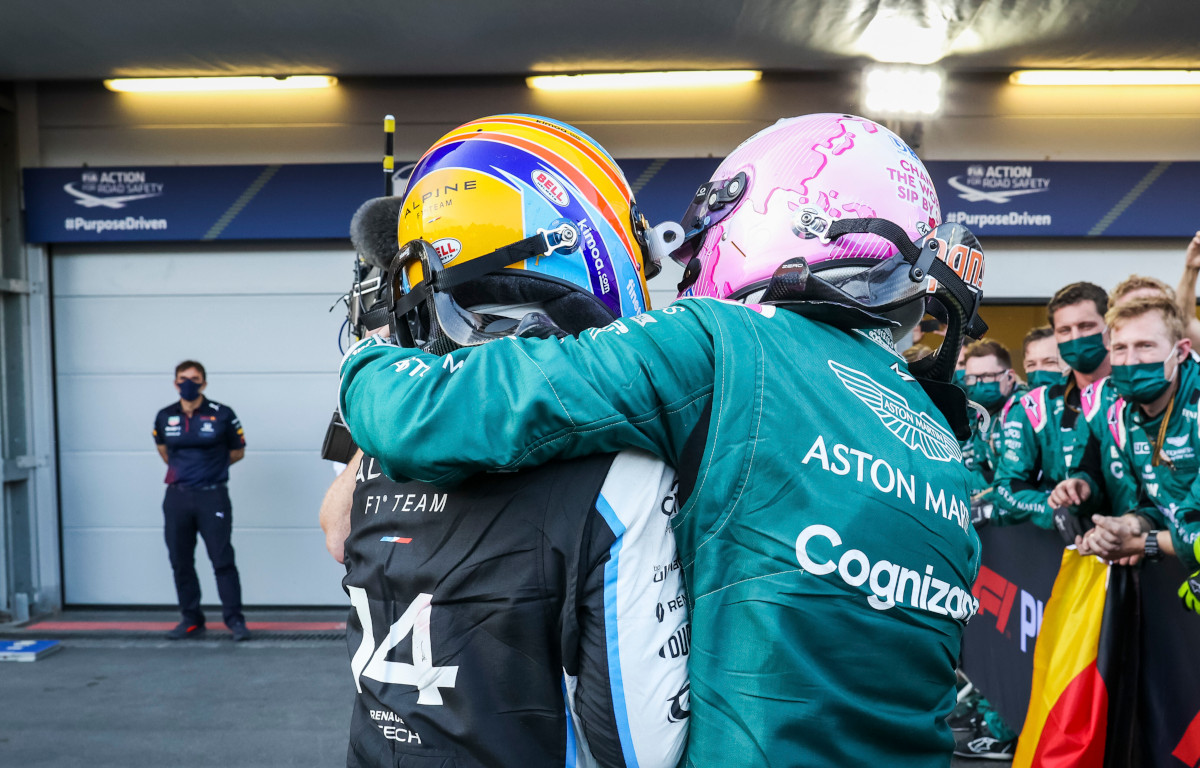 The appreciative comments between Fernando Alonso and Sebastian Vettel continue with the German saying his rival's talent is "without doubt".
Rivals since Vettel's 2007 debut, the two have often traded blows out on track while fighting for race wins and World titles.
While Vettel won the Drivers' Championship from 2010 to 2014, Alonso had to settle for a hat-trick of runner up results behind the then-Red Bull driver.
Alonso recently spoke of the huge respect between the two, adding that he "consider it a privilege to share the track with most of the drivers in F1, but especially with guys like Seb."
Vettel admits he is happy to have Alonso and his "talent" back on the grid.
"I like racing against him," Vettel told Spain's Marca.
"The first race that Fernando was back this year we had some wheel to wheel and I was actually smiling in the cockpit because I am looking forward to more of it this year and I think we had a little.
"I think I always enjoy Fernando."
Vettel recalled watching Alonso's first race victory, which the Spaniard claimed at the 2003 Hungarian Grand Prix.
Racing for Renault, Alonso started from pole position before racing to the chequered flag 16 seconds ahead of Kimi Raikkonen. The P1 meant the Spaniard, at the time, was F1's youngest ever grand prix winner.
"During the race at the Hungaroring in 2003 I was sitting in front of the TV and I remember watching him," Vettel recalled.
"I think his talent is unquestionable, his skills on the track are some of the greatest the sport has ever seen."
The Spaniard would go onto do the "impossible", beat Michael Schumacher to a World title.
Alonso won the 2005 Drivers' Championship for Renault with 133 points. Schumacher, who managed just one grand prix the entire season, was third.
The German fought back to challenge Alonso for the crown the following season but it was the Spaniard who took it at the final race.
"Alonso did something I thought was impossible to do, namely beat Schumacher," said Vettel.
"When I was growing up Michael was the best, the number one, and it seemed impossible to beat him. Fernando started beating him, so I think it was a great achievement.
"And of course, he's had a long career and in many different cars, so I consider it a pleasure to race alongside him and compete against him on the track."