David Coulthard recalls 'run-ins' with Sebastian Vettel's press officer over poor form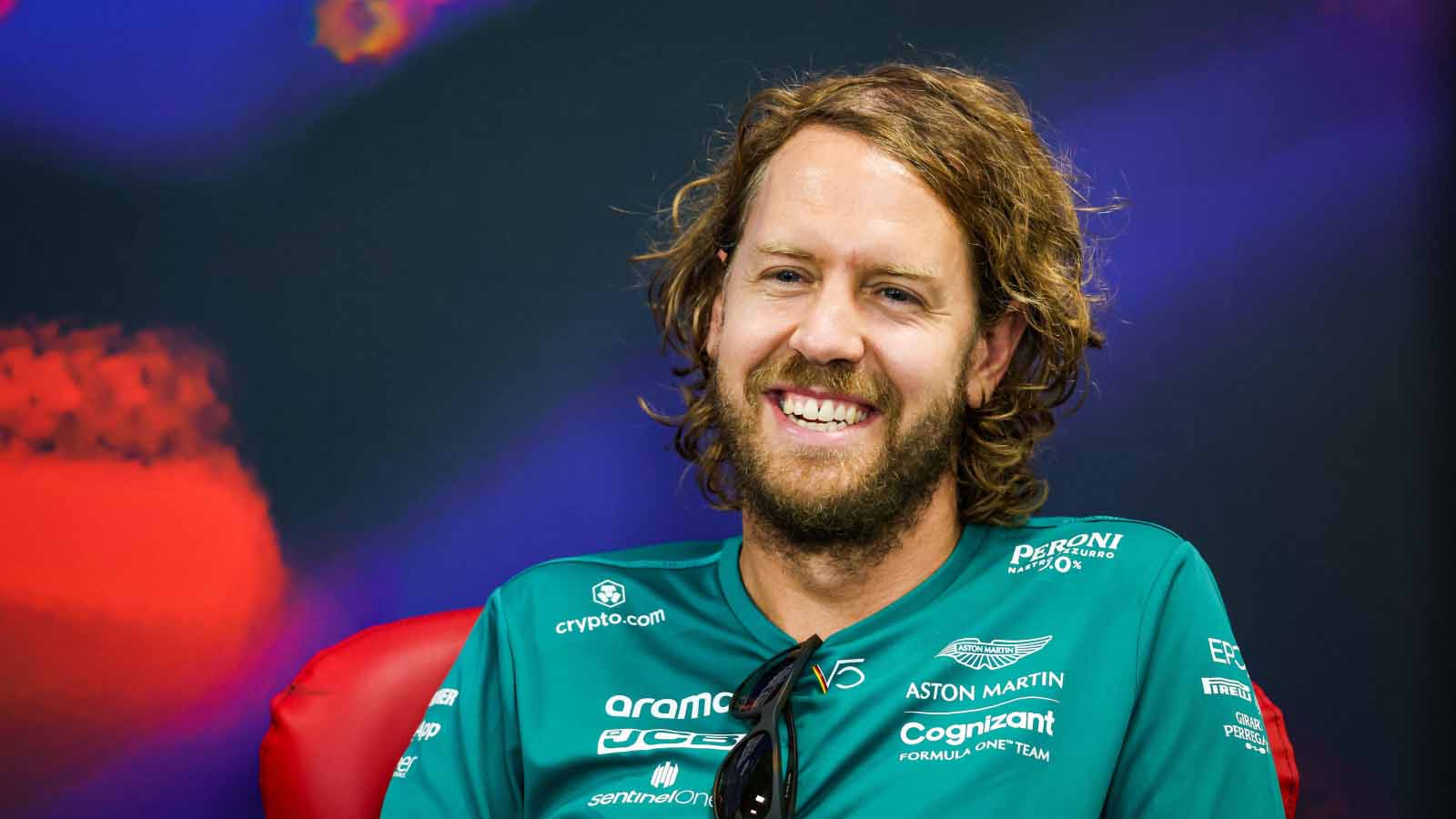 David Coulthard has revealed he did get some ticking offs from Sebastian Vettel's press officer when the four-time World Champion was going through his rough patches.
Vettel has called time on a Formula 1 career that will be the envy of many drivers that have come before and many drivers that will follow, winning four consecutive World Championship titles with Red Bull from 2010 to 2013.
But, after that title-winning success, the trophies dried up and then, slowly but surely, the wins did too as the Ferrari love affair ended in divorce and next team Aston Martin firmly remained in a very crowded midfield battle.
Ahead of Coulthard driving Vettel's title-winning RB7 on the streets of Dublin this weekend, the Scot was asked about Vettel's legacy and revealed his punditry role when discussing Vettel's tougher spells sometimes got him into a spot of bother with Britta Roeske, Vettel's long-time press officer.
"For me, it was a little bit of a shame to see the end of his career not realise what we'd seen in his earlier career, because working in television, you have to say what you see," Coulthard told select media including PlanetF1.com in Dublin.
"Just because you like the guy, you can't say brilliant performance…15th. Go Seb! You have to say well, that's not great.
"So I had a couple of run ins with his press officer who I knew from my time at Red Bull recently who said 'Oh, you're so hard on Sebastian'…but what can I say when he's just finished 15th? I have to say that the other 14 people ahead have done a better job.
"It's just the way it is and I had to deal with that when I was competing as well.
"But I'm sure we'll see Seb pop up and in other things in motorsports, he's not disappearing anytime soon and looking forward to see what that might be."
PlanetF1.com recommended reading:
Sergio Perez told not to 'pull a sickie' with Daniel Ricciardo now back at Red Bull
Furious Max Verstappen blasts 'clown show' after Virtual Le Mans disconnection
Sportword: Play daily F1 word game on Planet Sport
In terms of Vettel's overall legacy, though, Coulthard had nothing but praise.
He said: "He was incredible, intelligent, fast and I'll say worldly. From my point of view and, of course, this is just an opinion, but Michael [Schumacher], was sort of very Germanic in his approach, where I think Seb came in [to the sport] as a bit more of an international person.
"And it's not about whether you're from Germany, or you're from Scotland, or whatever. But you know, some of us can be a bit sort of nationalistic, and then we go and compete. So I think Seb brought this very worldly approach to his competition.
"I think his results were incredible. He got the first victory for Red Bull in the case of Toro Rosso, four consecutive World Championships and an incredible record of victories and pole positions.
"He had a good sense of humour as well!"
Vettel's first venture away from Formula 1 is set to be the Race of Champions event in Sweden at the end of the month, partnering with Mick Schumacher for Team Germany.
Additional reporting by Aron Day