Vettel: Red Bull favourites but beatable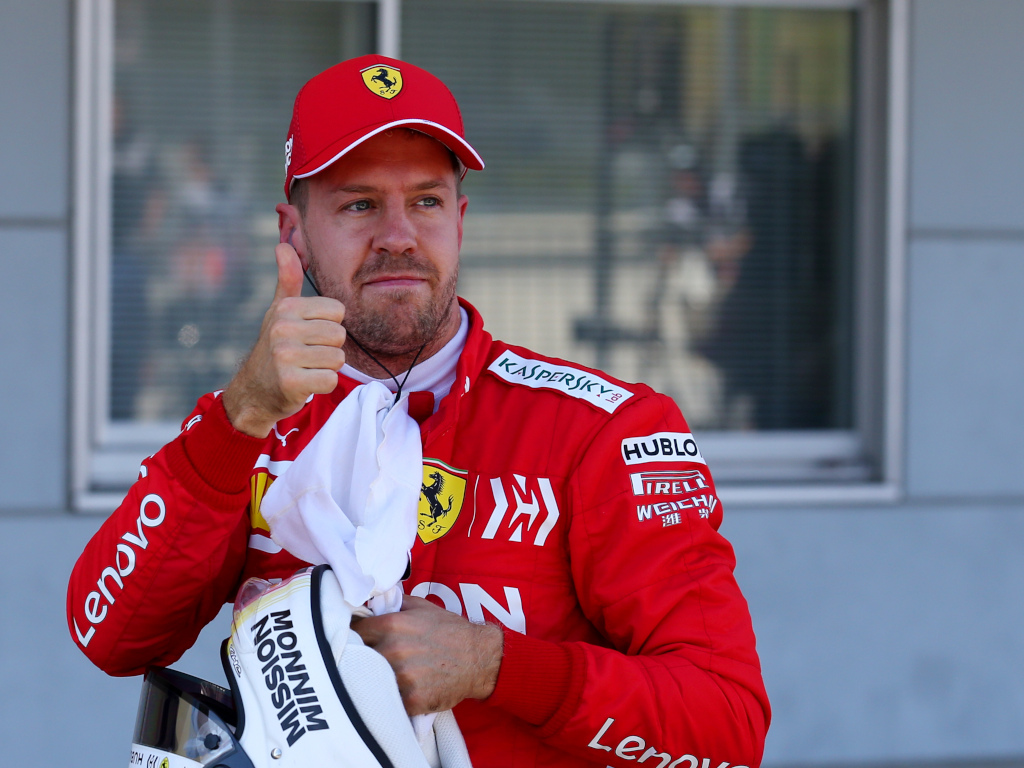 Red Bull are likely to once again be the team to beat in Mexico this weekend, but Sebastian Vettel feels Ferrari are on an "upward trend" and have narrowed the gap.
Max Verstappen has won the last two races at the Autodromo Hermanos Rodriguez, but it was not all bad news for the Scuderia in 2018 as Vettel took pole position and then finished P2 with team-mate Kimi Raikkonen claiming the final podium spot.
Although their Milton Keynes rivals are expected to again set the pace in Mexico City, Vettel believes Ferrari can buck the trend at this year's race.
"Obviously racing at altitude has an impact on how the car feels. We are racing with maximum downforce level in terms of car setup, but, since we are racing so high above sea level, the air is very thin and the cars actually produce very little downforce," the German said.
"On the long straight, I think we see the fastest top speeds of the season, which makes it difficult to manage the corners, because we've got so little downforce physically on the car.
"The car is moving around a lot and it's difficult to get the tyres to work, in fact it's hard to get the whole car to work and to get the right feel from it. It's a relatively short lap but not an easy one.
"Over the past couple of years, we have been on an upward trend in Mexico, although Red Bull has been the team to beat. But I think the gaps between us are getting smaller, so let's see how we get on this year."
Team principal Mattia Binotto says Ferrari have not only set their sights on pole position, but also on victory.
"After two races in which we could have done better, we arrive in Mexico determined to win. We will be aiming for our sixth consecutive pole, before looking to convert that into a victory," he said.
"The Mexican track has plenty of elements that can catch you out, some of these linked to the fact we are racing at over 2000 metres above sea level. That makes fine tuning the settings on both the chassis and Power Unit side particularly complex, as the requirements are very specific to this track.
"The circuit features a variety of corner types as well as long straights on which, year after year, the record relating to top speeds has been beaten. The necessary compromise between having good top speed and sufficient downforce in the corners dictates the aero settings with which we will take to the track."
Follow us on Twitter @Planet_F1 and like our Facebook page.