Christian Horner: Sebastian Vettel had a lot of fun at Red Bull, but never a good haircut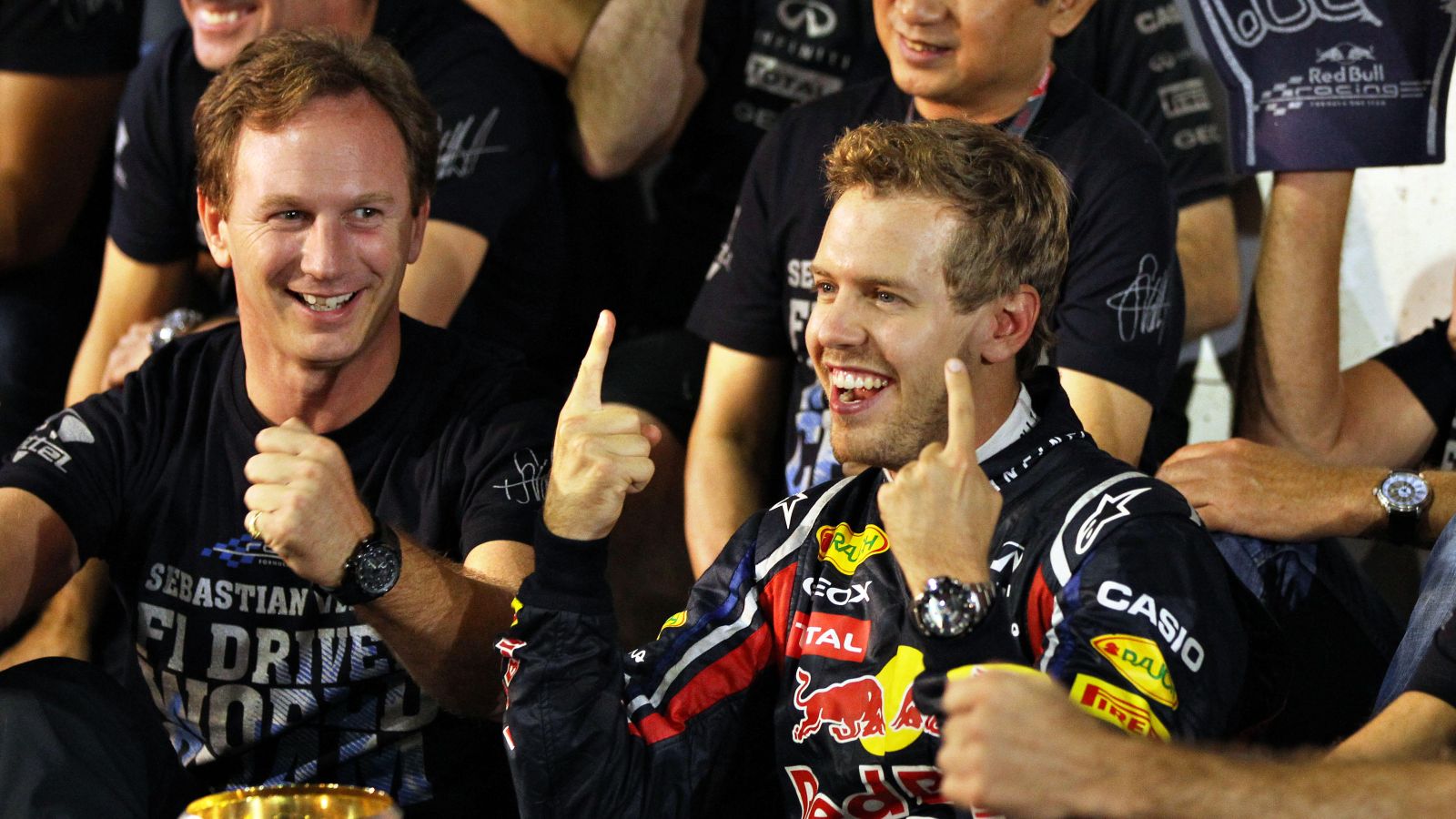 Christian Horner has been looking back fondly on Sebastian Vettel's time at Red Bull as the latter calls time on his Formula 1 career.
As the four-time World Champion enjoys the first few weeks of post-retirement life, plenty have been looking back on their time with the German and nobody more so than Horner.
Vettel is arguably the most important driver in Red Bull's history and while Max Verstappen may go on to eclipse Vettel's achievements, the German remains the most successful driver in the history of the team.
For the team principal, that meant a lot of fond memories – but one thing Horner does not have fond memories of is Vettel's haircuts.
While Vettel is now sporting the long-haired look, that was not always the case with some of his styles whilst at Red Bull including a shaved head, frosted tips and even bleach blond.
Horner joked Vettel "never had a good haircut when he was with us".
"You tried everything! Bleached, shaved off, whatever," Horner said alongside Vettel to Sky Germany. "Look, we just had a lot of fun and it was an incredible time.
"We were all growing up together. Just very, very happy memories, [Vettel was] a very special part of our team.
"All those victories, the Constructors' Championships, the Drivers' Championships…"
"All the bonuses we got for you," Vettel jokingly interrupted.
"All I did was write cheques the entire time!" Horner replied. "But most of all, it was just a lot of fun."
It was not all sunshine and rainbows for Horner though as although the tension between Verstappen and Sergio Perez threatened to boil over in Sao Paulo, it was nothing on the rivalry between Vettel and Mark Webber.
Vettel famously ignored the 'Multi 21' team order and overtook Webber to win the 2013 Malaysian Grand Prix, and their relationship as team-mates never fully recovered.
Despite this, Horner joked Webber and Vettel were far easier to manage than Verstappen and Perez.
"Compared to our current drivers, easy," Horner replied when asked what Vettel and Webber were like to manage.
"They [Vettel and Webber] were a great pair.
"We had some fantastic times when you look back now at what we did together. We're all a bit older. Some a bit bigger.
"It was incredible, an incredible time for the team. Incredible time for these guys [Vettel and Webber]."
Vettel, meanwhile, has been keeping quiet on what comes next for him but did say he was looking to enjoy the "emptiness" that comes with no commitments for next year.
"I'm looking forward to the break and [the] emptiness, nothing, because I don't have anything lined up," the 35-year-old said. "I don't have commitments signed up for next year and I see it as a challenge.
"It will be a great test to myself and see how I cope with that."
Read more: Behind the scenes at Aston Martin as their 'game changer' factory takes shape