Red Bull driver programme boss Dr Helmut Marko said bringing Sebastian Vettel back to the team for 2021 wasn't an option.
Ferrari told the four-time World Champion that his contract wouldn't be renewed for 2021 before the 2020 season even began, and ever since that news Vettel never seemed to recover.
2020 was by far Vettel's poorest display across a Formula 1 season, ending up all the way down in P13 in the Drivers' Championship, while a gulf in class between he and Charles Leclerc was present for most of the campaign.
Vettel did depart Maranello as the third-most successful driver in Ferrari history, though it was at Red Bull where Vettel really made his name, coming through the junior ranks and going on to claim four Drivers' Championships in a row between 2010-13.
Alex Albon's poor performances in the RB16 caused Red Bull to bring in Sergio Perez for 2021, a very rare recruitment outside of their driver programme, so could Vettel have been a better option?
Well, the problem was Vettel had already signed up with Aston Matin for 2021 by the time Red Bull decided they needed a driver change.
"No. When we decided to replace Albon, Vettel was no longer available," Marko told Motorsport-Total.com and Formel1.de when asked if Vettel was considered for 2021.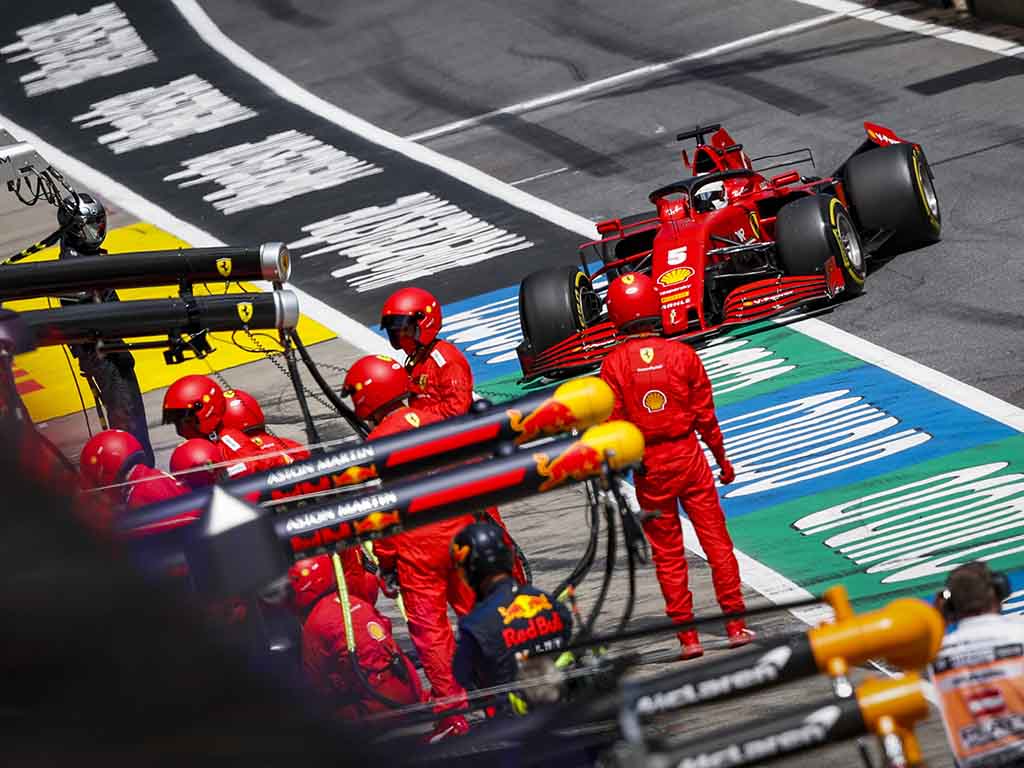 Of course, it could be argued that Vettel's form ever since 2018 has been on the decline, and so wasn't deserving of landing a potentially race-winning seat.
Marko traced Vettel's woes back to Hockenheim 2018 where he crashed out of the lead of the German Grand Prix in front of his home fans, while the departure of former Ferrari team boss Maurizio Arrivabene also did Vettel no favours.
"I think it's an insecurity that started, in my eyes, with the crash at Hockenheim in 2018, while leading," said Marko.
"At that time, Arrivabene was still team boss. From then on, the relationship with Ferrari has gone from bad to worse."
However, Marko said it's important that Vettel also takes responsibility for his own mistakes.
"How far he was disadvantaged materially, I can't say. But he made, it has to be said, far too many mistakes of his own," Marko explained.
"With this crash, the uncertainty set in, and the driving was then very often not Vettel level."
Asked if Vettel could recapture his best form at Aston Martin, Marko replied: "I hope so for his sake."
Follow us on Twitter @Planet_F1, like our Facebook page and join us on Instagram!