Sebastian Vettel's brother suggested 'spontaneous' Instagram retirement message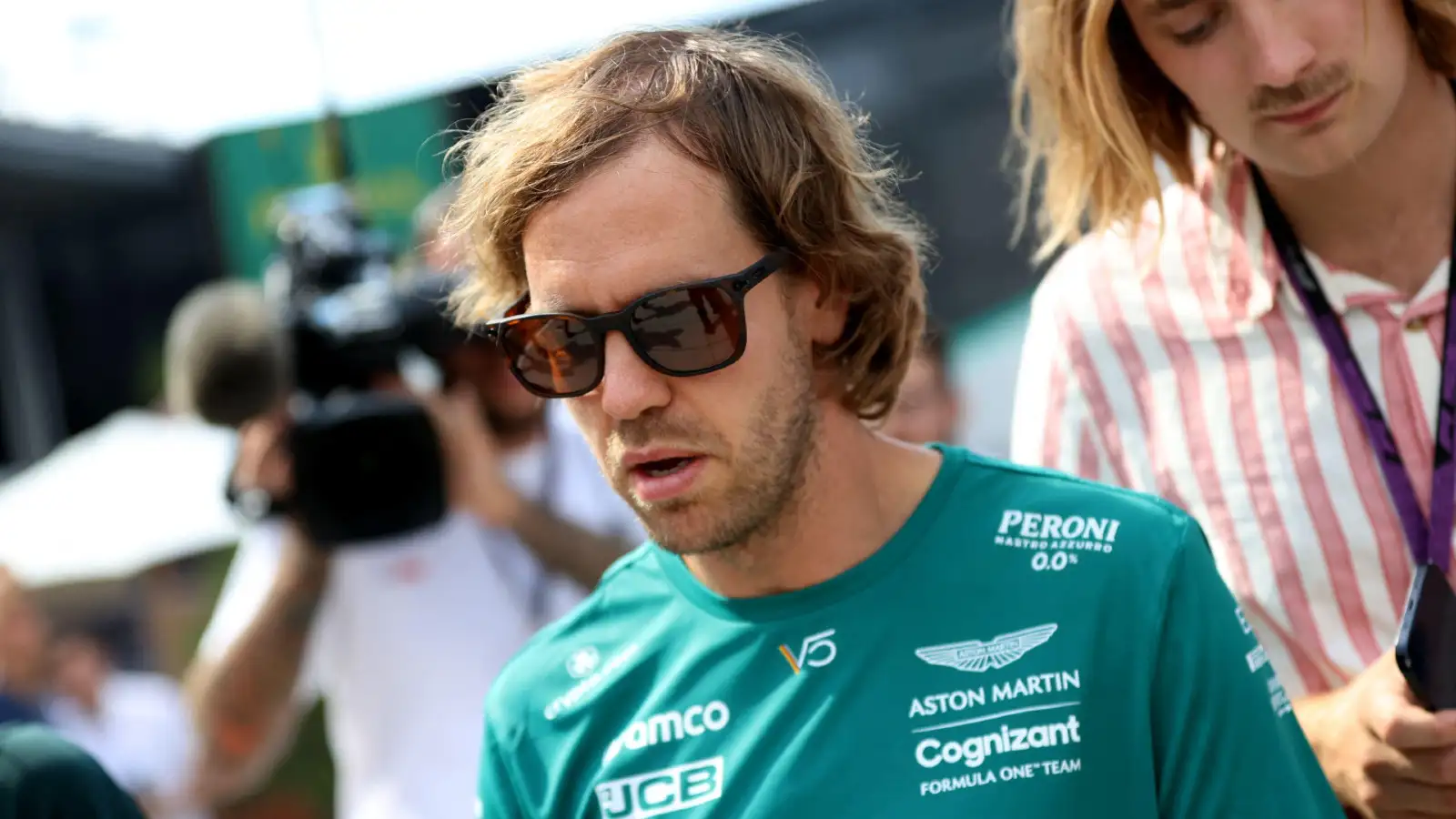 Fabian Vettel, Sebastian's brother, has revealed it was he who came up with the idea for a retirement video message from the four-time former World Champion.
Vettel's F1 career will come to an end at the conclusion of the 2022 season, calling time on an illustrious career that saw the German driver take four Drivers' titles with Red Bull between 2010 and 2013.
However, success has eluded Vettel ever since, despite being a regular race winner with Ferrari between 2015 and 2018 before his and the Scuderia's performances took a downturn in 2019.
Ousted from Ferrari at the conclusion of 2020, Vettel moved to Aston Martin but the team have struggled for pace during his two-year stint in green.
With Vettel's off-track interests becoming more and more important to him, such as environmental and social causes, the 35-year-old set up an Instagram account last week to coincide with his retirement announcement – he released a heartfelt video detailing his reasons for making the decision as his first post, releasing videos in English and German.
Fabian Vettel, Sebastian's younger brother, has spoken to German media about how it was he who came up with the idea to release an Instagram video and connect more directly with his fans.
"That was a relatively spontaneous action," he told Autobild.
"I was sure the topic would affect a lot of people emotionally, so I suggested to Seb it should be teased. Actually, that was a crazy idea. We didn't expect it to take on such proportions.
"In the end, around 200,000 people saw the Instagram story. Out of nowhere. Of course, because Seb then shared it in his stories."
The English language post has since been 'liked' by over two million Instagram users, plus a further million on the German language post, with Vettel's profile leaping to 2.1 million followers in just a few days.
Instagram video "more personal" than a press release
Fabian outlined it was important to Vettel he find a more personal way of addressing his many fans, revealing a team press release would have felt distant.
"I probably would have done the same. It's something very personal," he said.
"That's why I think the way via an Instagram account, which was requested for many years, is exactly right. It went to the people who care most – the fans. About the team or a press release, the personal [touch] would be missing."
Having ignored social media in an official capacity during his F1 career, Fabian said this shows the power of Vettel's personality.
"That basically shows Seb stands for more than just the racing driver," he commented.
"And I think it will be difficult for Formula 1 to replace these charismatic drivers like Seb, Fernando Alonso and Lewis Hamilton. I think my brother will leave Formula 1 as someone who has left an immense footprint. With all the issues he's been addressing lately, he's made a big step forward as a person.
"Climate change and social issues are hugely important and I think there's an honour in using your voice to address that."
What's next for Seb?
Fabian explained Sebastian had informed him of his decision in advance and that he is yet to make any plans over what will come next in his post-racing career.
Asked about the motivations behind Vettel's decision, Fabian said F1's gruelling schedule has made such a career difficult to balance with a family.
"I've never driven Formula 1, so I can only judge how it feels from the outside," he said.
"He now has a family, wife and children – that competes with Formula 1. In addition, Formula 1 is changing. We have over 20 races a year. That's very intense. And many people who have families definitely appreciate this personal decision.
"In any case, the response is enormous. Both positive and negative. And over the last few years it has also become such an emotional topic because he is no longer just the Formula 1 driver but much more. I really appreciate that about him too."
Speaking directly to camera a great move from Vettel
With Vettel being from a slightly older generation of drivers than more recent entrants to the sport who have grown up with social media, it is no surprise the very private family man in Vettel shied away from having any sort of official social media channel – after all, look at the sheer amounts of vitriol some drivers have to put up with.
With the end of his career in sight, Vettel's arrival onto Instagram has come at a great time – he is still public enough to lap up plenty of followers who will then be able to keep track of his post-F1 moves. Establishing an account following his career ending would certainly result in fewer eyeballs.
There is also the fact that with his team contracts coming to an end, Vettel will be able to post far more freely than if he had to take team and sponsor considerations into account.
Due to his hands-off approach to social media and 'Drive to Survive', Vettel could have been forgotten about very quickly. By embracing it now, when the benefits outweigh the negatives, Vettel is setting himself up to remain prominent and relevant for years to come.