Sebastian Vettel sensed after Ferrari exit that 'final period' in F1 was looming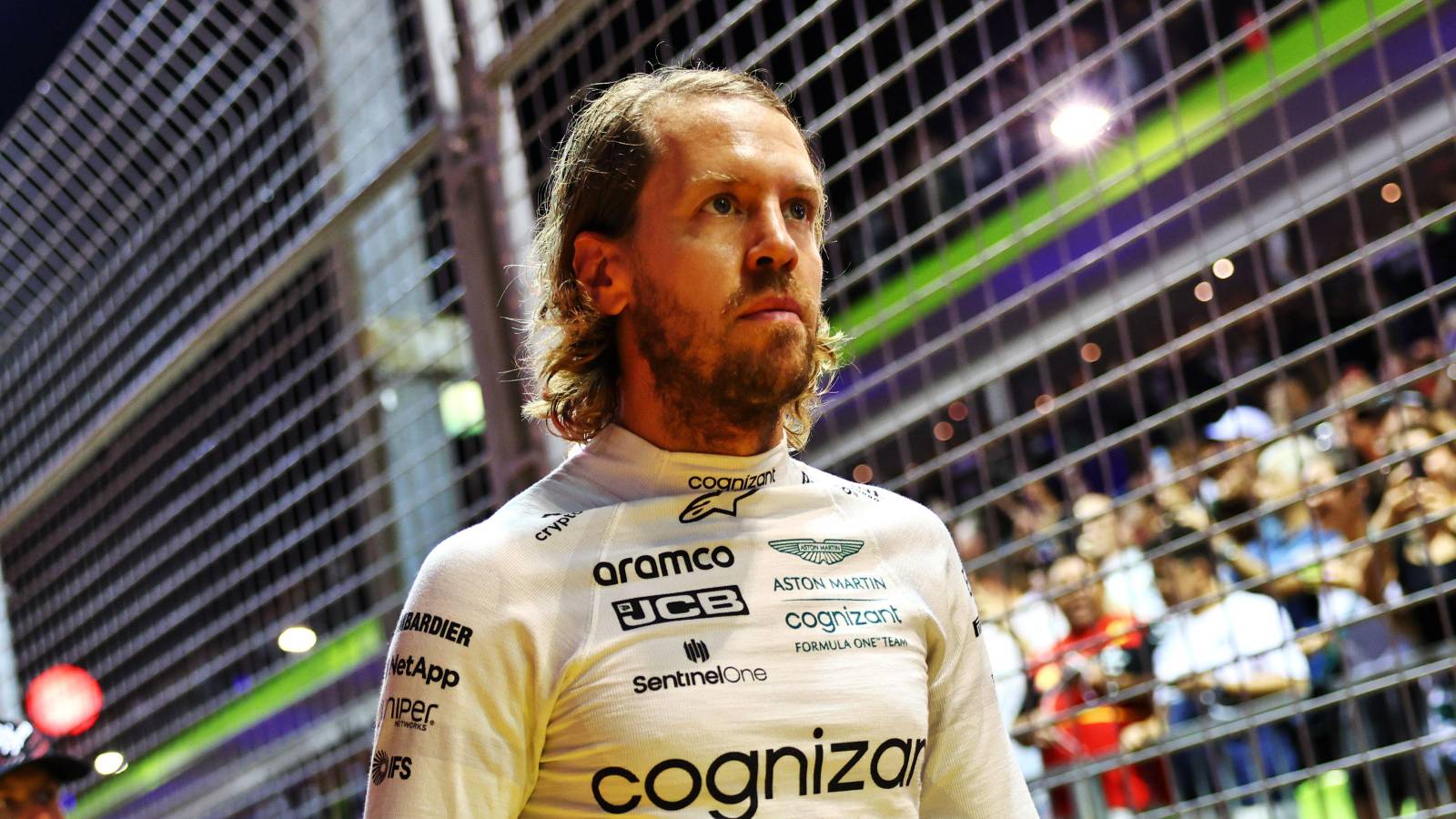 Sebastian Vettel has explained the thought processes he experienced as he wrestled with the realisation that the end of his F1 career was approaching.
A few weeks after he turned 35 years of age, the four-time former World Champion announced on the eve of the Hungarian Grand Prix weekend that he would retire after the 2022 Formula 1 season.
It marked the culmination of a steady decline in fortunes, if not necessarily capability, for the last of Vettel's 53 race wins came in 2019 for Ferrari – who told him before the start of the 2020 campaign that season would be his sixth and last for them.
Scrapping in the midfield for Aston Martin with little prospect of victories helped to make up his mind that 2022 was the year to stop, along with the desire to spend more time with his young family.
Speaking on the Beyond the Grid podcast, the German reiterated what he had said at the time of his retirement announcement that calling it a day in F1 had been anything but an overnight decision.
"I think I just felt a big relief because the decision is a very big one, obviously a life-changing one to me," said Vettel, who drove the first of his 299 races at the United States Grand Prix in June 2007.
"And one that was in my head and growing inside me for a very long time.
"Obviously, you can imagine a lot of conversations with my wife and with myself as well. Trying to initially understand that voice that was creeping up and maybe giving me an idea that it's time to move on, but initially I pushed it away.
"Then it kept growing, so it was confusing at the beginning. And then it's been a progress, I would say, and so once the decision was made, and it was out, it was quite a relief.
"And I think I was able to enjoy the time in the car bit more because I didn't have these thoughts and to think about whether I will really do it or not anymore."
Asked how long he had tried to push the retirement thought away, Vettel continued: "To try and understand, I think initially it grows inside you. And it was a bit confusing because I never had that before, the desire to maybe stay at home and not go on the plane, not looking forward to travel.
"Obviously there's part of the job you enjoy a lot and other parts you enjoy a bit less. But after such a long time and, let's be honest, my life has also changed, I have three kids at home, and I really enjoy that part of life. And they are growing.
"So it's been some years back that the first thoughts were popping up. And obviously after the change from Ferrari to Aston Martin, that time was the first time we really thought it might be time to stop or it might be my final contract.
"So yeah, around that time and obviously since then, lots of thoughts and that voice just kept growing.
"And I'm fairly analytical, so I tried to take it apart as much as I can, put it back together, take it apart, so it did take quite some time."
Read more: Mattia Binotto reflects on Sebastian Vettel's Ferrari 'failure' and decision to axe him