Sebastian Vettel reunited with title-winning Red Bull at the Nurburgring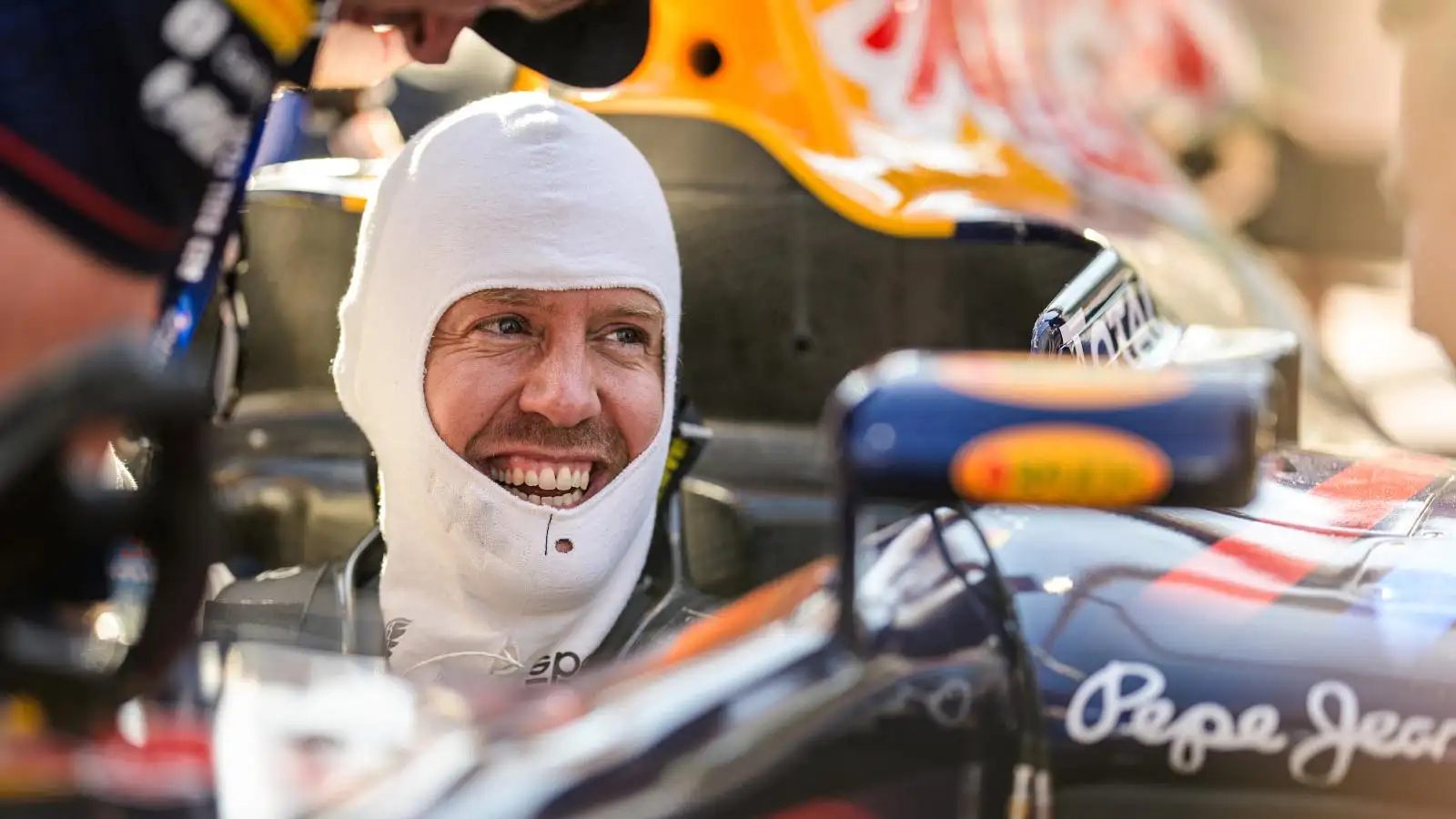 Sebastian Vettel is back behind the wheel of the Red Bull RB7 at the Nurburgring, as part of a festival of celebrations on Saturday.
It's the first time Vettel has been reunited with his 2011 title-winning car for almost a decade, the chassis nicknamed 'Kinky Kylie', the car with which he took his second World Championship – winning 11 races on his way to a dominant title crown.
The four-time World Champion being back behind the wheel of an RB7 is a headline attraction among the Red Bull Formula Nurburgring event being held at the famous German circuit on Saturday.
Current AlphaTauri driver Yuki Tsunoda is also in attendance, with former Red Bull driver David Coulthard also taking part in festivities around the 'Green Hell' – as a late call-up to replace the injured Daniel Ricciardo.
Vettel's run around the Nurburgring is the first time a Formula 1 car has gone around the full circuit layout there in over a decade, with the German having been behind the wheel on Friday night for a practice run before the main event this weekend.
Other Formula 1 stalwarts from years gone by are also at the Nurburgring too, with Gerhard Berger and Ralf Schumacher taking part in events which are seeing Red Bull putting on stars of two and four wheels around the legendary track.
PlanetF1.com recommends
F1 records: The drivers with the longest points-scoring streaks in F1 history
Revealed: The staggering cost of a modern day Formula 1 car
Vettel, spotted in the paddock sporting a trimmed hairdo more reminiscent of his days at Red Bull, will be driving the car using fully sustainable fuel as part of his 'Race Without Trace' initiative – as he did with demonstration runs in Nigel Mansell's title-winning Williams FW14B at Goodwood back in July.
"The sound is great, fortunately I still fit in the seat!" Vettel said in an Instagram video on Friday night after his test run. "But the feel for the car came back straight away and it was fantastic.
"Obviously the cars are a bit smaller than they are now, but they're also a bit lighter and more agile. A lot of good memories, it's the original seat – it still fits, I'm very proud of that, I haven't got fat yet!
"It was a lot of fun and I'm looking forward to more fun, feeling the performance the car had and still has, to keep it alive."
Read next: Christian Horner exclusive: The secrets to F1 success and his Red Bull future