Vettel 'richer' for having raced with Ferrari
One of Formula 1's top earners, Sebastian Vettel says he is "richer" for having raced at Ferrari, but he doesn't mean financially.
The German joined the Scuderia in 2015, making the move after losing the World title to Lewis Hamilton and Mercedes the previous season.
Eager to join his hero Michael Schumacher on the list of Ferrari's World Champions, it never happened for Vettel.
The German finished runner up in 2017 and again in 2018, seasons in which mistakes – often from the driver's side – cost him dearly.
The title was the big thing, so for sure there's something missing, but I'm quite sure I won't be frustrated by it for the rest of my life," he said to Racer.
"I think everything happens for a reason – the good things happen for a reason and the bad things happen for a reason – and the last six years, speaking of track performances and so on, I've learned a lot.
"I think it will help me for the rest of my path in Formula 1 and outside Formula 1, about myself, about people.
"I'm definitely of the conviction that I leave richer than I was before, and I don't mean this financially or with more wins, but I think richer in experiences and things that will help me along the way."
Ferrari announced last year that 2020 would be Vettel's final year racing in red with the 33-year-old joining Aston Martin for this year's championship.
Sign up to the official Formula 1 store and save 10% on your first order!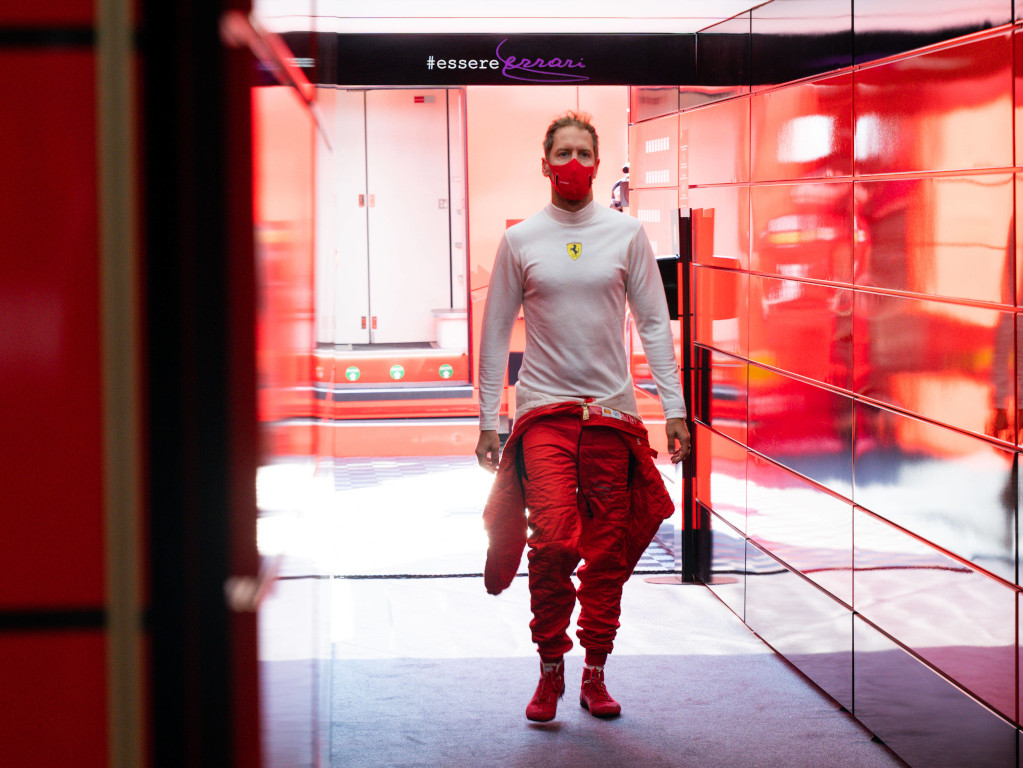 The Silverstone team is a very different outfit to Ferrari, both in terms of finances and resources.
But while it is clear that Ferrari dropped the ball last season, sixth in the championship, Aston Martin, racing as Racing Point, once again punched above its weigh with the team fourth in the championship.
And while it can be argued that Ferrari could return to a position of title contenders before Aston Martin achieves that goal, Vettel says he's not concerns about the challenges ahead.
"I don't think it will be that much (of a shift)," he said.
"I think one privilege – and I see it as a privilege – is that I always managed things on my own.
"I mean, I have people that are close and are helping me, don't get me wrong, but I think I have never been pampered.
"I see that as a privilege, I can lead my life, I know what to look out for and so on, and I don't need to have people holding my hand.
"So I think I won't have a problem (moving). That was true for the Red Bull days, but also for the Ferrari days.
"Obviously with Red Bull it's under the umbrella of the junior team that I grew up in, but within that umbrella I think I was always free to make my own decisions.
"As I look back, I see that as a privilege."
Follow us on Twitter @Planet_F1 and like our Facebook page.