Vettel pipped in 'Battle of the Sebs' in ROC final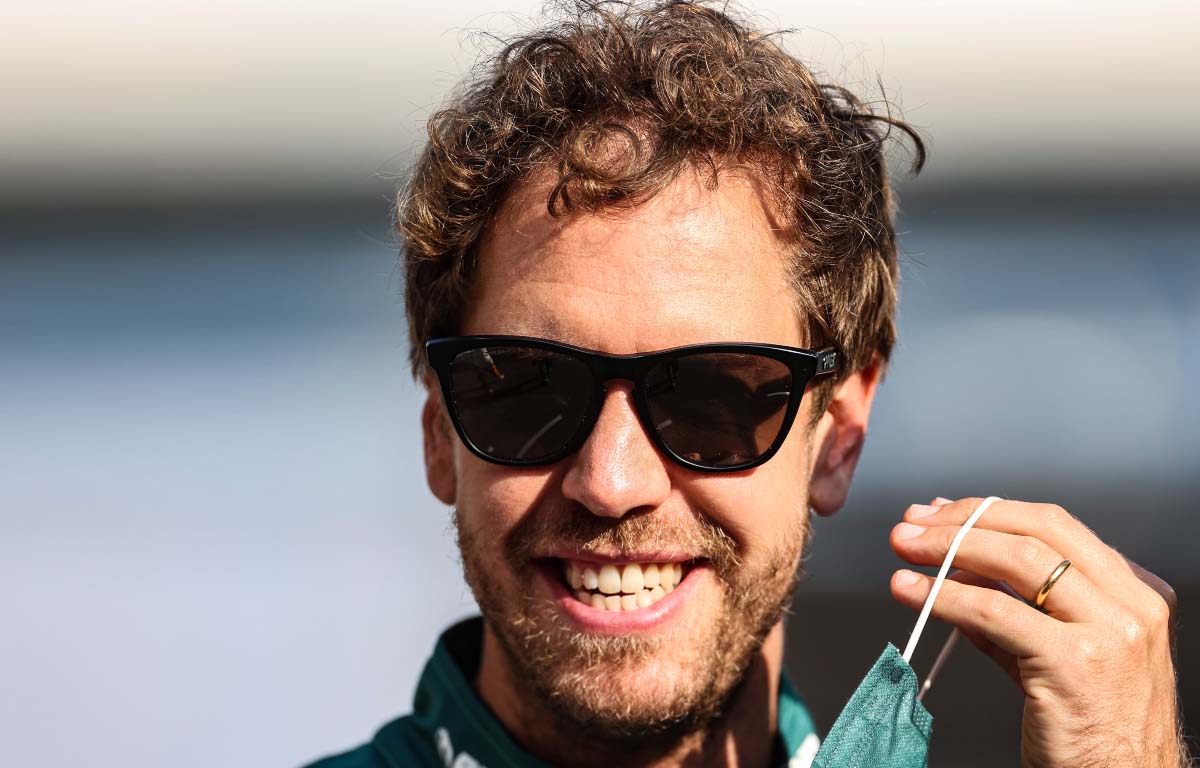 The Race of Champions saw a 'Battle of the Sebs' in the final, but Sebastian Vettel was pipped by Sebastien Loeb to the ROC Champion of Champions title.
With the event taking place on familiar territory for Loeb, given the nine-time World Rally Champion's experience of driving in mixed conditions and on mixed surfaces, it was perhaps expected he would take the overall win over his Formula 1 counterpart, but it wasn't all plain sailing for the Frenchman – who took his fourth Race of Champions crown.
He raced into a 2-0 lead in the final, before Vettel was able to pull one back – but a narrow victory in the fourth heat of the final saw the German beaten into second place on an entertaining day's racing in Sweden.
In the first heat, Mick Schumacher came a cropper as he was knocked out by W Series champion Jamie Chadwick, while Vettel eased past Chadwick's W Series rival Emma Kimilainen – a late replacement for Valtteri Bottas – to book his place in the quarter-final.
David Coulthard had been drawn to potentially meet former McLaren team-mate Mika Hakkinen in the quarters, but both drivers lost in their last-16 battles against endurance legend and 'Mr Le Mans', Tom Kristensen and seven-time NASCAR champion Jimmie Johnson respectively.
The friends and former colleagues will soon be holidaying together in Finland, and they'll have had the chance to get away earlier than perhaps they had expected.
Name a more iconic duo! 🤣🤣#ROCSweden pic.twitter.com/G25kpZ3ErF

— #ROCSweden (@RaceOfChampions) February 6, 2022
After a loss against Aston Martin eSports racer Lucas Blakeley in the ROC Nations Cup on Saturday, Vettel worked his way past IndyCar youngster Colton Herta over two heats to set up a semi-final against Kristensen, with the semis taking place on a best-of-three basis.
Kristensen had car trouble in the first heat though, stopping completely as Vettel breezed to the line, but the four-time World Champion had a good grip on things in the second heat and put himself into the final by a comfortable margin, setting up an exciting clash against Loeb.
"May the best Seb win" came with a smile from Vettel as he greeted the Frenchman on their way to the track, as they geared up for the best-of-five final.
Loeb leapt into a 2-0 lead, but a rare spin allowed the German to get back into the fight and pull one back – despite Vettel having his own scrapes with the snow banking in heat three.
But after a thrilling fourth heat, Loeb pipped Vettel to the line to take victory in the Race of Champions for the fourth time.
A snow and ice track played host to the popular roving annual event in Sweden, which brings together some of the best drivers from across all forms of motorsport for a weekend of racing in equal machinery.
A variety of cars were used throughout in treacherous conditions, providing a big technical challenge and a requirement to change driving styles each time the drivers went out on track.
Vettel took a Champion of Champions crown of his own in 2015, but couldn't open his champagne bottle in celebrating second place on this occasion, struggling with the cork and quipping "it's been a while" as he did so.
Never change, Seb.
Lewis Hamilton breaks social media silence
Lewis Hamilton posted on social media on Saturday - the first time we have heard from him since Abu Dhabi almost two months ago.