Vettel beaten by sim racer at Race of Champions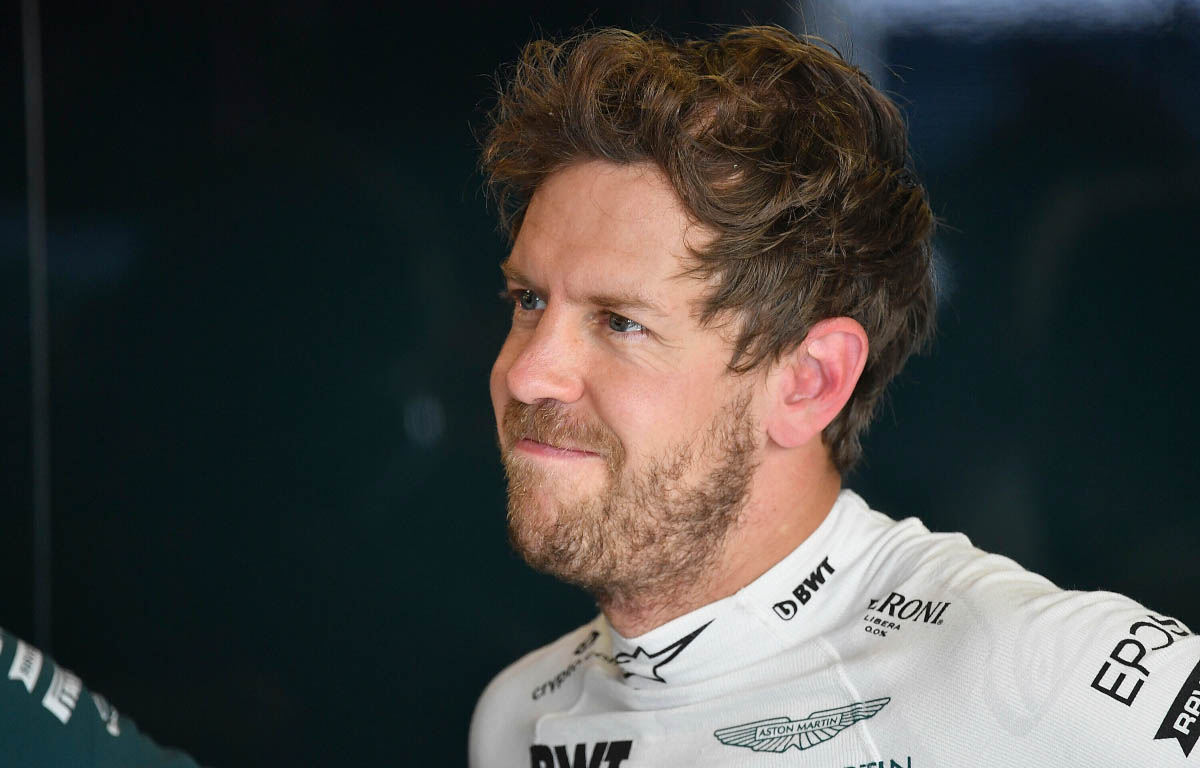 Sebastian Vettel's appearance at the Race of Champions event on the Swedish snow began with an embarrassing defeat to an eSports racer.
The four-time former F1 World Champion was partnering his friend and rival Mick Schumacher for Germany in the Nations Cup team competition on the first of two full days of action, the second of which is for individual honours.
With 10 teams participating, a preliminary round had to take place to determine the eight quarter-finalists on an ice track created on the frozen Baltic Sea, just 60 miles from the Arctic Circle.
Germany were among the teams who had to negotiate that initial hurdle and were paired with the eROC All Stars, a duo of sim racers in Jarno Opmeer and Lucas Blakeley – double champion and contender respectively in the F1 Esports Pro Series.
Vettel found himself up against Blakeley in the opening heat and as they approached the finishing line, it was the Scot who snatched the verdict by a fraction of a second.
You just don't get this anywhere else.

Massive congrats to sim racer Lucas Blakeley on defeating 4-time F1 champ Vettel. Surely the biggest moment in his life. #ROCSweden pic.twitter.com/yXJ8fzQane

— #ROCSweden (@RaceOfChampions) February 5, 2022
However, the 34-year-old's blushes were ultimately spared as Germany recovered from that opening setback to turn around their contest against the eROC All Stars and make it through to the last eight.
That was as good as it got though, because the Aston Martin F1 driver then lost both of his heats against American duo Jimmie Johnson and Colton Herta as he and Schumacher failed to advance to the semi-finals.
It meant Vettel was unable to repeat his previous success in the team part of the Race of Champions that he had enjoyed with Schumacher's seven-time former World Champion father, Michael, every year from 2007-12 – and then again with Pascal Wehrlein in 2017.
"Michael Schumacher and I won the ROC Nations Cup six times and Mick and I reached the final in Mexico [in 2019]," said Vettel in the build-up to this year's edition.
"Now this event is another new challenge. I'm a big fan of this part of the world and these wintry conditions. I've done very little driving on ice and I'm still struggling to judge exactly what I need to do, but that's the name of the game and it's a lot of fun.
"It's obviously very different to what we do in F1, which is to try to keep things as clean as possible. Here you have to do the opposite – and you need to slide, but not too much…"
Valtteri Bottas was a late withdrawal from the competition but his intended team-mate, Mika Hakkinen, and his replacement in the Finland team, Emma Kimilainen, still reached the semi-finals at the expense of British duo David Coulthard and Jamie Chadwick.