Vettel rules out early Ferrari exit, won't 'run'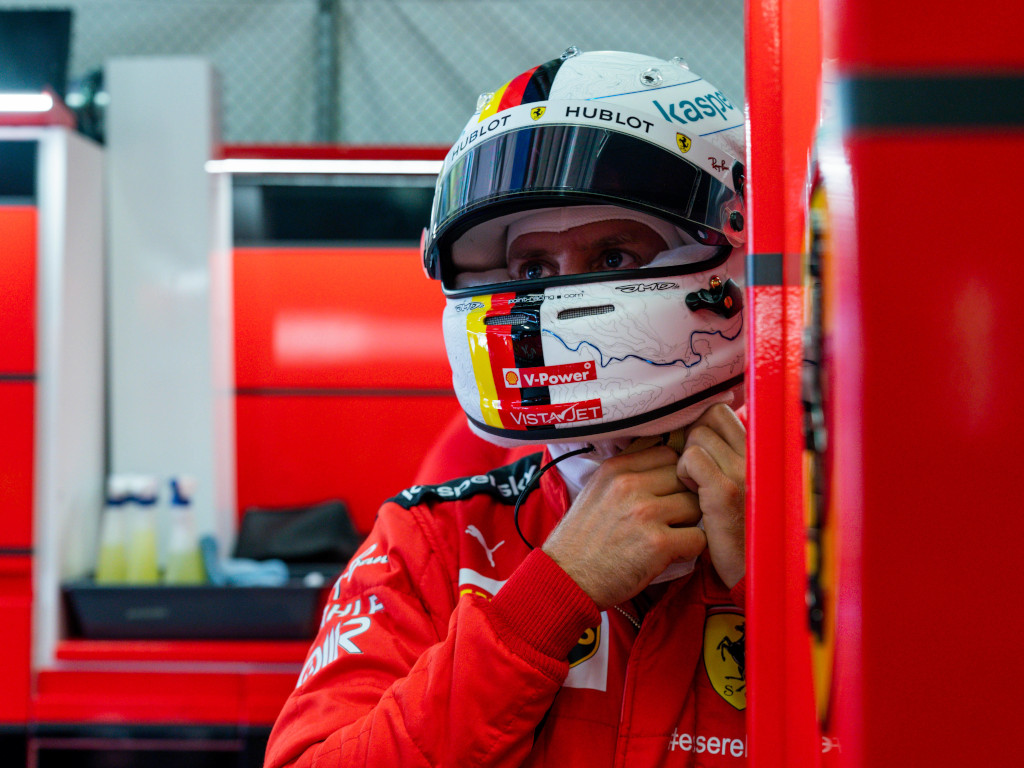 Sebastian Vettel won't quit Ferrari mid-season, adamant he is "not running away" from the challenges he and team are facing.
2020 is not looking as if it will be Ferrari's season.
The Scuderia's SF1000 is down on pace compared to Mercedes and Red Bull with pundits even going as far as to say it is only the fifth fastest car on the grid.
While Vettel failed to make it out Q2 at the Austrian GP in the dry, his team-mate Charles Leclerc suffered a similar fate at the Styrian GP in the wet on Saturday.
It doesn't bode well for Vettel's final season with Ferrari.
However, the German insists he won't run away from the fight.
Asked if he could yet quit mid-season, Vettel told Formula 1 TV: "No, I don't think so.
"So I'm not running away from it. I think I have something to prove, mostly to myself. And that's what I'm here for.
"Obviously, a lot of guys in the team have given so much to me in the last couple of years, and just out of respect I want to give that support back and bring it to a worthy end.
"I'm not at all even considering running away."
But while the 33-year-old will continue to race in this year's championship, next season's plans have yet to be decided.
Vettel has made it clear that he would be open to a move to Red Bull but that door was shut by Christian Horner on Friday.
The team boss said it was a "definite no" to Vettel rejoining his old team for 2021 as Red Bull intended sticking with Alex Albon as Max Verstappen's team-mate.
Shortly after Racing Point, which will be Aston Martin next year, ruled out signing as the German as it has "long" term contracts with Sergio Perez and Lance Stroll.
Renault has also shut Vettel out, instead signing Fernando Alonso.
For now Vettel has no idea what 2021 holds.
"I don't know, this is the honest answer right now," he said. "I mean I haven't signed anything.
"I have no contract for next year or beyond. So, anything could be an option, remaining in F1, taking a break, or quitting.
"No doubt it's a very big question that I'm also asking myself first, and a big decision to take.
"I've known nothing else so far in my life, racing is my life, and as I said previously I know for a fact that if the right package comes up, then I'm very, very interested.
"If not, then I'm certainly not the type of guy that just hangs around just to participate or grab some money. I think that has never been my intention."
Follow all the action from the Styrian Grand Prix with the PlanetF1 live centre