Sebastian Vettel has reportedly taken quite a substantial pay cut to extend his Formula 1 career with Aston Martin in 2021 and beyond.
It is widely thought that the four-time World Champion is and has been the second best paid driver on the grid behind Lewis Hamilton, earning in the region of €35million a year on his Ferrari deal.
But, with that deal set to expire and with other doors closing on Vettel, German publication Bild are reporting that he has taken a much lower wage with Aston Martin in order to remain in the sport. The figure they quote is €15million year.
Meanwhile, one of the leading pundits in Germany, Ralf Schumacher, has welcomed the addition of Vettel to Aston Martin. He believes from a resource point of view, the team have put themselves forward as one of the "top" outfits on the grid.
Schumacher told Sky F1: "When you think about the fact that Aston Martin will be a big factory team next year, and with a four-time world champion, I have to say that it is of course a huge step from a marketing point of view and with the experience and speed Sebastian has proven to have.
"You're right up there as a top team, at least in terms of equipment."
Head on over to the Formula 1 store for all your official Sebastian Vettel merchandise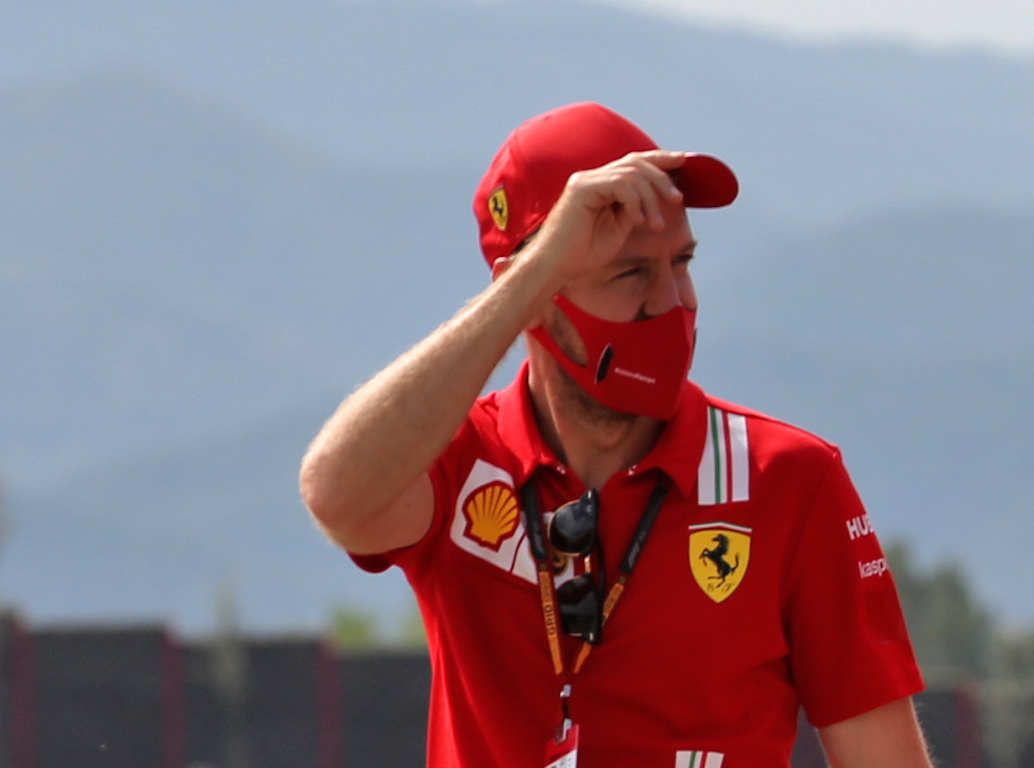 After confirmation of his Aston Martin deal, Vettel did reveal he came "very close" to retiring from Formula 1.
Asked hours after his Aston Martin announcement how close he had come to walking away, the 33-year-old replied: "Close.
"But is there a measure of how close you can get?
"It was close in terms of having a lot of thoughts and I have to put myself first in that regard. What's best for me?
"What I've decided now, I believe it's the best for me and I'm looking forward to prove that.
"It wasn't an easy call because the last weeks and months have been quite intense for me," he added.
"It's different and new situation for me to be in and, as I have put out from day one, I felt like I wanted to remain in Formula 1 if there is something that really attracts.
"It was getting more and more clear the team's performances this year have been very encouraging and I think even more than that, is where the regulations are going, into hopefully a more and more level playing field.
"I think it will be a lot of firsts and the first time for the team to be in a position to have probably the same money as other teams and show what they are capable of.
"So anything I can do to help, I am very excited about and I am looking forward to it.
"Things are coming in the right time and in terms of the announcement, it has not been a long time since it was final.
Follow us on Twitter @Planet_F1, like our Facebook page and join us on Instagram!