'I think I have to think that we have the same car'
Having stated that only an "idiot" doesn't know what's going on at Ferrari, Sebastian Vettel now says he "trusts" the team to treat him fairly.
Vettel had yet another weekend to forget in Portugal as once again he was second best to his team-mate Charles Leclerc.
While Leclerc was P4 on the grid, Vettel finished qualifying down in 15th place, and while Leclerc raced his way to fourth on the Sunday, Vettel could only fight back to tenth.
Speaking immediately after the race he implied that all was not right at Ferrari.
"It is obvious that the other car is much faster," he said. "Where I lose time? I have been biting my tongue all year long.
"Some idiot might never figure it out, but am I a complete idiot? I doubt it.
"At some point you should be lucky and hit the limit. I never hit it and if I do, then only with a lot of difficulty. On the other side [of the garage] it looks much easier.
"I have to look at myself and do my thing, but of course it hurts."
Ferrari team boss Mattia Binotto was quick deny that there was anything untoward going on, insisting that "Seb and Charles' cars are identical, no doubt".
Vettel, it seems, is now toeing the party line.
"Well I think I have to think that we have the same car," Vettel said to Autosport.
"I trust the people around me and in the garage.
"I have one thing that is obviously told by the stopwatch and the lap times, and the other one is by my feeling.
"Feeling-wise, I really struggle to get the good laps together, be consistent and feel the grip that maybe Charles is able to feel, so I'm working on it.
"But there's nothing else other than work that will get me out of it."
Get your hands on the official Ferrari 2020 collection via the Formula 1 store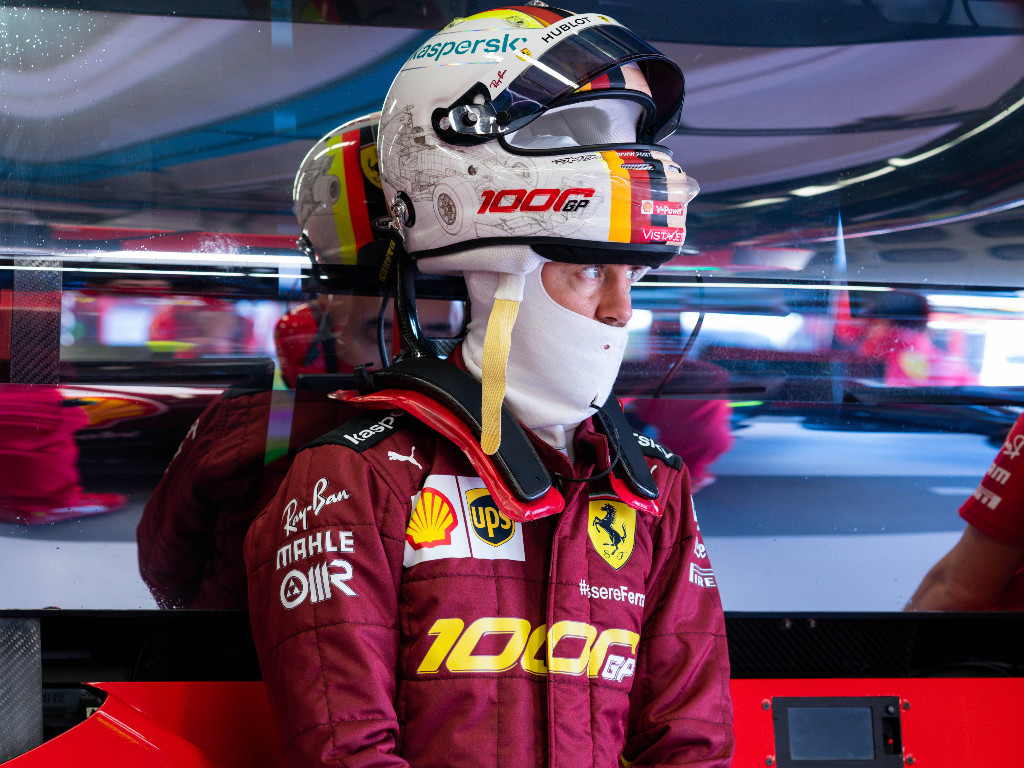 With just 18 points in the bag from 12 races, Vettel's final season with Ferrari is not going according to plan.
The four-time World Champion says he's not going to give up.
"I think together with the team around me, I'll try to make the maximum, and hopefully we are in a bit better place next week [at Imola]," Vettel added.
"Obviously our weakness at the moment is the Saturday. On Sunday, we are struggling because we are always in the pack, and it's a very difficult race from then and very different, so probably not always the best sort of comparison."
Follow us on Twitter @Planet_F1 and like our Facebook page.