Vettel on Abu Dhabi: Schumacher still 'the greatest'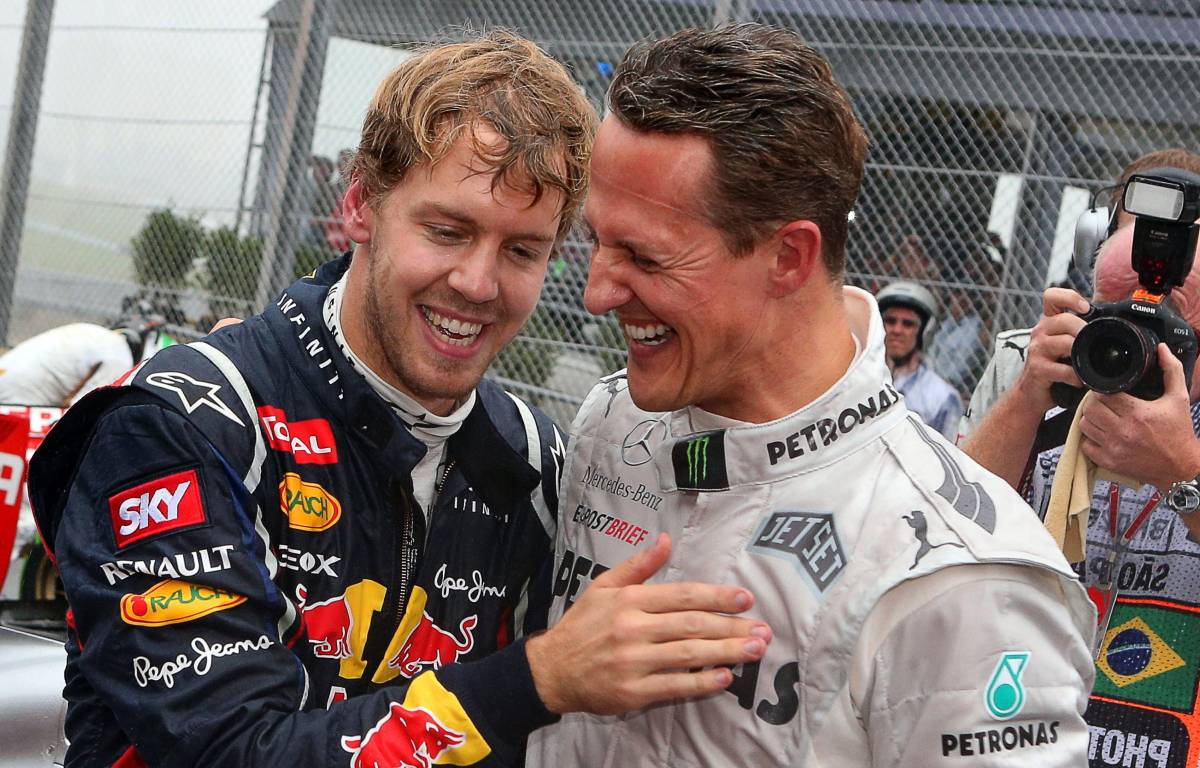 Lewis Hamilton can become an eight-time F1 champion in Abu Dhabi, but Sebastian Vettel would still never rank him above Michael Schumacher.
One of the greatest championship battles will come to a close this weekend in Abu Dhabi as Hamilton and Max Verstappen take to the revamped Yas Marina Circuit level on 369.5 points.
Verstappen holds P1 by virtue of a superior wins record this season, looking to secure a first World Championship of his career.
Hamilton, meanwhile, is bidding to come from behind and take the title for an eighth time, an achievement that would see him surpass Schumacher and cement himself as the most successful Formula 1 driver in history.
Vettel's close relationship with Schumacher is well documented, with the seven-time former champion having served as a mentor to him in the earlier stages of his F1 career, as well as a childhood racing hero before that.
And so Vettel will understandably view Schumacher as the greatest Formula 1 talent even if Hamilton wins another five titles.
"Michael is my hero. For that reason, I probably don't want Lewis to win," Vettel told reporters before the Abu Dhabi Grand Prix race weekend.
"But the truth is they have both had a strong season and they go into the last race with the opportunity to win the championship because they both deserve it.
"In a way, I would be happy if Michael's record still stands, but even if Lewis wins, to me Michael is still the greatest.
"Lewis can win one more, two more, three more, five more championships, it doesn't change anything for me, and I get along with Lewis, so probably the gut says I want Max to win just to keep Michael's record alive.
"But my head is quite clear – may the better man win."
Vettel, a four-time World Champion in his own right, of course has not featured in the title picture this season and realistically in Abu Dhabi he can do no more than consolidate his P12 in the Drivers' Championship, to end 2021 as the better-performing Aston Martin driver.
F1 finale broadcast live on Channel 4
Channel 4 will be broadcasting the final race live.