Vettel hoping Verstappen protects Schumi's record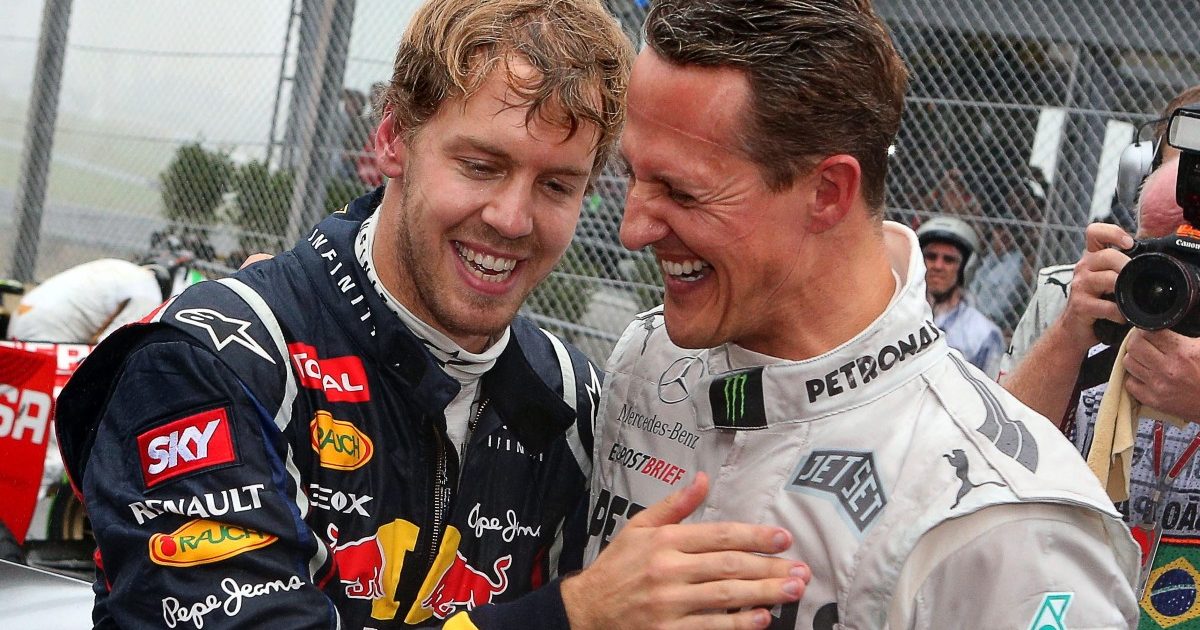 Sebastian Vettel hopes Max Verstappen wins the title this year so that Michael Schumacher's records remain intact.
Currently leading the championship, the Dutchman is the only man in with a chance of stopping Lewis Hamilton from winning an eighth World Championship this season.
If Hamilton can do so, he will become the sole record-holder when it comes to titles won, surpassing Schumacher's long-standing record total of seven.
During their time together on the grid, Vettel enjoyed a close relationship with his fellow German, seeing him as something of a mentor – a role he is now playing for Schumacher's son, Mick.
Given such a relationship, it is no surprise to hear the Aston Martin driver is backing Verstappen this year so Schumi can continue to hold the record for another year at least.
"I would be happy if Max wins the World title this year," Vettel told Bild.
"That would mean Michael Schumacher would keep his record of seven titles. Michael is my hero, as everyone knows, and that's why I would be happy if Max makes it."
Check out all the latest Sebastian Vettel/Aston Martin merchandise via the official Formula 1 store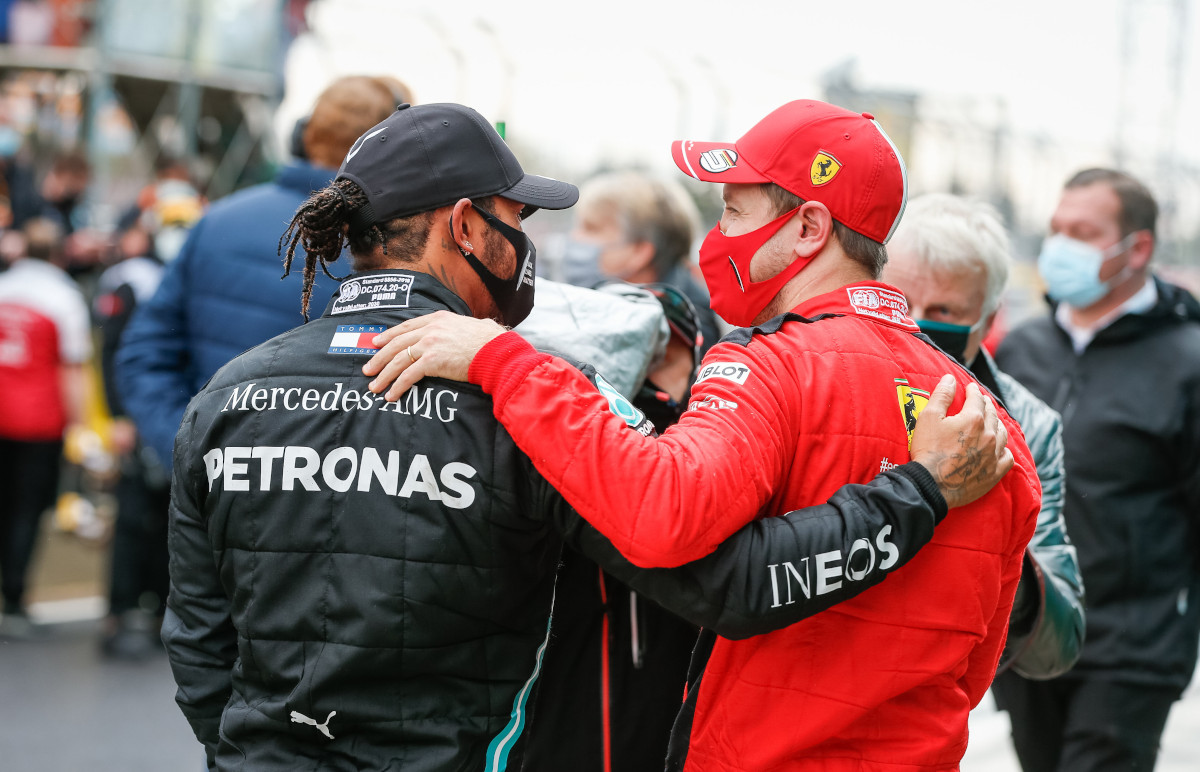 Although they occasionally clashed while they were fighting for the title in 2017 and 2018, Vettel and Hamilton enjoy a good relationship too.
Indeed, the German would not be too unhappy if the Briton becomes World Champion for the eighth time and says such an achievement deserves a lot of respect.
"One thing is clear to me – if Lewis makes it and gets his eighth title, then he deserves our full respect," he added.
It would take a brave person to predict which of Verstappen and Hamilton will be celebrating come the end of the season with just eight points separating the Red Bull and Mercedes drivers at the moment.
Vettel is not brave enough to do so and has instead made a somewhat less bold call…
"I don't want to commit myself to that," he said when asked who he thought would win.
"What I only know – I won't do it this year…"
While he may not be in title contention, Vettel has still enjoyed a decent season, claiming one podium finish and 30 points to secure P10 in the standings, two places and 12 points up on his team-mate Lance Stroll.