Vettel: It would be a shame if Perez leaves Formula 1
Sebastian Vettel says it would be a "shame" if Sergio Perez left Formula 1 as he "deserves" to be in the sport.
Although it was thought that Perez was one of the most secure drivers on the grid given his long-term deal to race for Racing Point until the end of 2022, as the 2021 driver market played out it was the Mexican who was left without a job.
Earlier this year Ferrari announced that it would not be renewing Vettel's deal with Carlos Sainz taking his race seat.
McLaren then announced Daniel Ricciardo as Sainz's replacement with Fernando Alonso returning to F1 to take Ricciardo's vacant seat.
Vettel looked to facing a year on the sidelines only for rumours to begin linking him to Perez's race seat.
That confirmation came in September with Vettel signing for 2021 and beyond with Perez being paid off to end his contract early.
He is, however, hoping to continue in Formula 1 although his options are limited.
According to reports, Haas is his most likely destination with Alfa Romeo also an option. Pundits, though, would like to see him head to Red Bull to partner Max Verstappen.
Vettel hopes the 30-year-old finds a spot on the grid.
"There are not that many seats open still," said the German. "I don't know if Checo is talking to anyone so I don't know if he's definitely out.
"I don't know.
"You guys are making the news so I think you know a bit more than me, at least sooner than me.
"It would be a shame. He's a driver that deserves to be in F1.
"I don't know what options he has or what he wants to do, but maybe you know more."
Get your hands on the official Racing Point 2020 collection via the Formula 1 store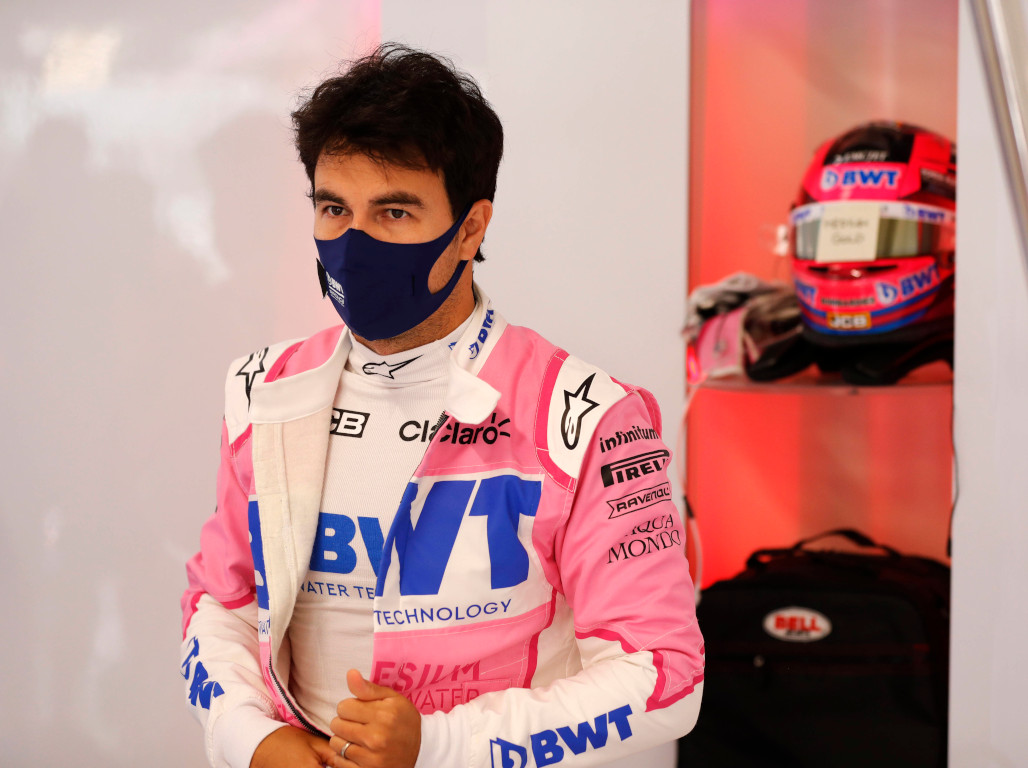 As for Perez, the driver says he is keeping "all the doors open", insisting he's in no rush to decide his future.
"Right now it's just a matter of keeping all the doors open and being patient as well," he said.
"I'm in no hurry, so let's see what comes up in the next couple of weeks.
"It's going to be another couple of weeks before I certainly know and make my mind up about what I'm going to do.
"I'm trying to work around the options that are out there. I don't really have anything to report at the moment.
"I hope in the coming weeks things will get a bit clearer and then I will know what will happen with my future. I'm pretty relaxed about it."
Follow us on Twitter @Planet_F1 and like our Facebook page.