Vettel: 'A shame Bottas has to leave Mercedes'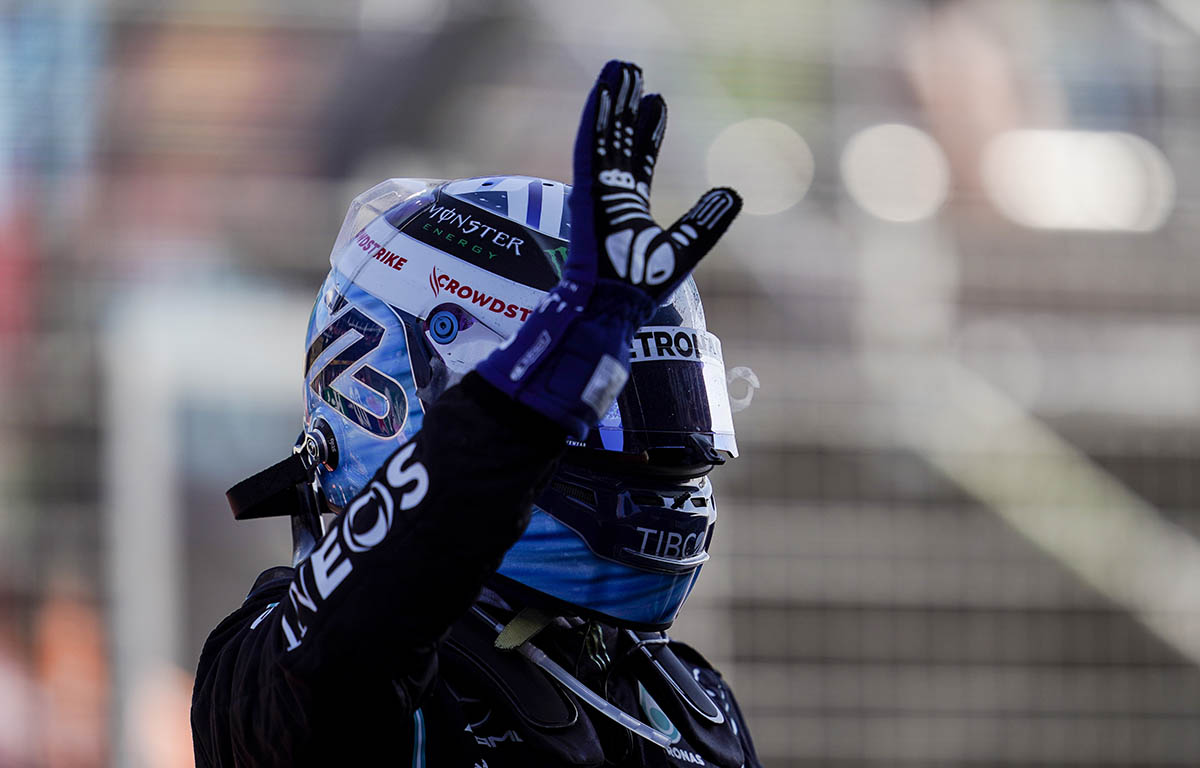 Sebastian Vettel is sad to see Valtteri Bottas leave Mercedes – but is optimistic about the impact he can have at new team Alfa Romeo.
Bottas has now officially left the Silver Arrows after five seasons of title glory, helping the Mercedes team clinch Constructors' Championship gold in every campaign since his arrival.
But Bottas was never truly in contention for the Drivers' Championship trophy and he was often second best to Lewis Hamilton throughout their time together as team-mates.
Nevertheless, Bottas still represented a strong, solid option for the Mercedes team, but ultimately they have decided to go in a new direction and bring in George Russell after doing more than enough to impress his bosses during his three-year spell with Williams.
Vettel, though, liked seeing Bottas at Mercedes and believes it is "a shame" he had to depart, viewing him as one of the best both on and off the track.
"Somehow I think it's a shame that he has to leave Mercedes," Vettel said in an interview with Blick.
"But maybe the new regulations for the Swiss team in 2022 will suit him, so that things will finally be more balanced in the field and he will have more chances.
"Valtteri is one of the most straightforward and honest drivers. And above all, Bottas is also one of the fastest drivers in the field."
But Vettel can also see the potential positives behind Bottas' move to Alfa Romeo as he prepares to join forces with a rookie recruit in the form of Guanyu Zhou.
Bottas will be able to play much more of a 'team leader' role now that he no longer partners Hamilton.
"I'm just happy that he can play a much more central role there than before," Vettel added.
"Bottas certainly didn't always have it easy in the five years alongside Hamilton. But I'm also sure that he was always treated fairly at Mercedes.
Bottas, meanwhile, reflecting on his time at Mercedes, still believes he can be "unbeatable" on his best days in Formula 1.
Season review: Contrasting emotions at Mercedes
There are a lot of contrasting emotions at Mercedes after a long season.