Vettel: Slump not as bad as being reported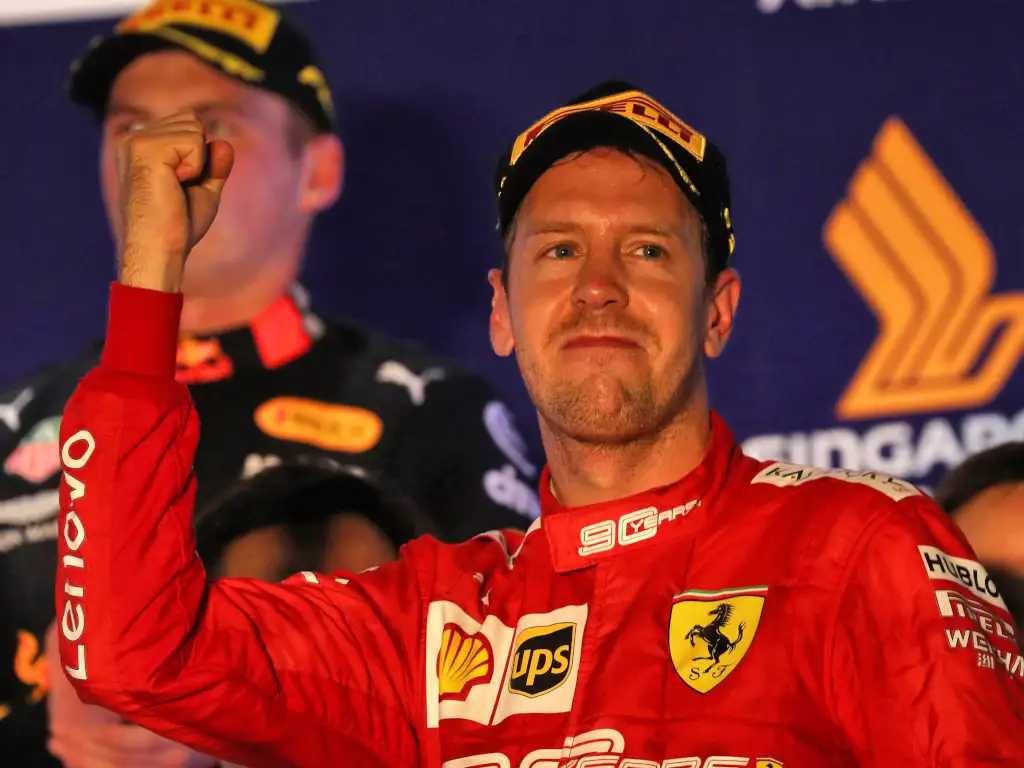 Sebastian Vettel admits that "getting hammered" when things are not going your way is "just part of the game", but he feels his slump was not as "bad or disastrous" as some people made it out to be.
The four-time World Champion ended his winning drought on Sunday as his Singapore Grand Prix victory was his first race win since August 2018.
What compounded the misery for Vettel was the fact that he was not only getting beaten by his younger Ferrari team-mate Charles Leclerc, who won back-to-back races at Spa and Monza, but he was also making uncharacteristic errors.
However, it all came together at the Marina Bay Street Circuit and he admits he was not happy with his performances in recent months, but also feels too much was made if it.
"I messed up in the race in Monza – that's my mistake. It's part of the game," he told Sky F1's Martin Brundle.
"I have been around for a long, long time and it's just how the tide turns sometimes. I have the highest expectations to myself and I'm not happy when I'm not delivering what I know I can.
"Certainly, I had moments this year where I was struggling to just get it out. I know that I can improve from there, so I can't be happy with that, but equally, I know it wasn't as bad or disastrous as maybe people put it together.
"But if you have been around for such a long time and had so many good moments obviously you get hammered when there are bad moments, but it's just part of the game."
Follow us on Twitter @Planet_F1 and like our Facebook page.