Vettel: It's 'wrong' that sprint winner gets pole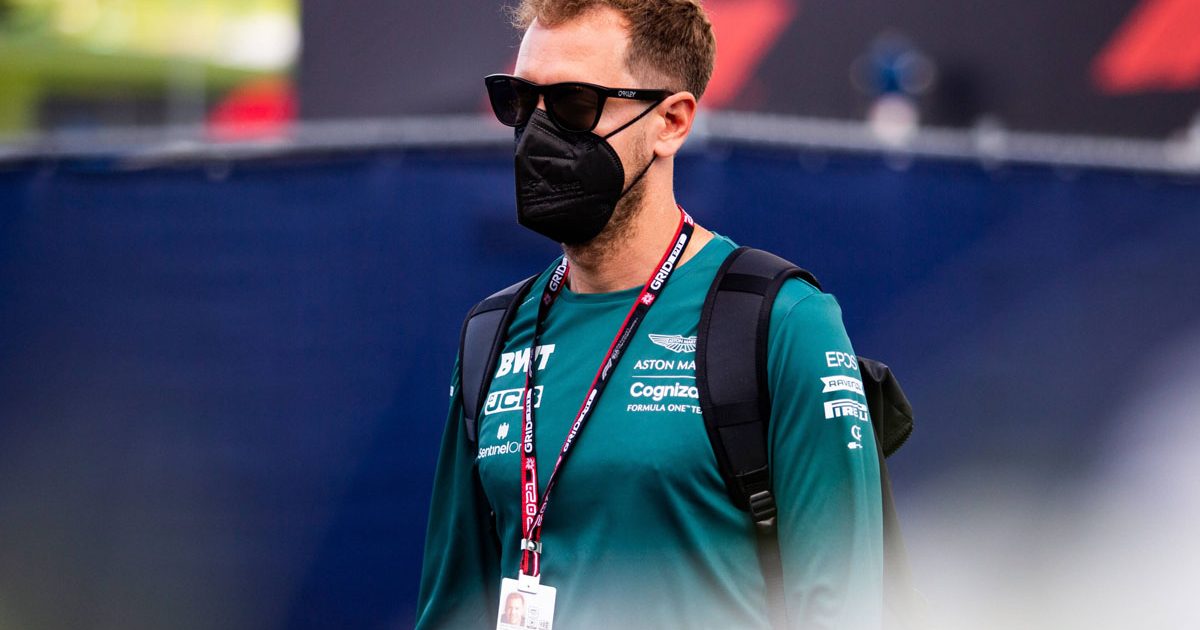 Sebastian Vettel feels it's wrong that the winner of the sprint qualifying race will be on pole on Sunday at Silverstone.
The British Grand Prix weekend will feature the first-ever sprint qualifying session, a 100km race taking place on Saturday that will determine the starting grid for the main event.
Traditional qualifying meanwhile will go ahead on Friday instead and how that finishes is how the cars will line up for the race the following day.
Vettel isn't a fan of this, believing that pole should be given to the driver who proves themselves to be fastest over the course of one lap.
"So pole goes to the winner of the sprint race? That is wrong," he told reporters at Silverstone.
"Pole is the fastest lap time achieved or the fastest lap time in qualifying. It is all a bit confusing.
"It depends, if this is a one-off, it doesn't do much harm but if we end up having 10 sprint races next year or in the future then I think it is just a bit weird. Pole position should go to the guy who is fastest in one lap.
"Then we just make up sprint pole or something. It is a new discipline. We didn't have it 50 years ago and now we have it so just add a new column to the statistics."
Our home Grand Prix starts tomorrow.💚

Who's ready for the #BritishGP?#IAMGBR #F1 pic.twitter.com/I9bp9I2y6i

— Aston Martin Cognizant F1 Team (@AstonMartinF1) July 15, 2021
Deck yourself out in Aston Martin green via the official Formula 1 store
There has been something of a mixed reaction to the new format since it was announced, with some fans excited for it and others not so much.
When asked what he'd think if it happened when he was a fan when he was younger, he says that he'd watch it, but reiterated that the Sunday race should be the main event.
"I don't know, I was a hardcore fan so I think I would have watched everything," the Aston Martin man added.
"I watched free practice as well so I would have watched the sprint qualifying as well. I don't know. Time will tell.
"It will be interesting to see if people like it or not. I think the main event always has to be Sunday otherwise there is no point hanging around until Sunday, we can just go home or finish the weekend on Saturday night.
"We will see how it goes. It is the first time so let's give it a go."
Follow us on Twitter @Planet_F1, like our Facebook page and join us on Instagram!