Vettel wonders if stewards were fixing coffee machine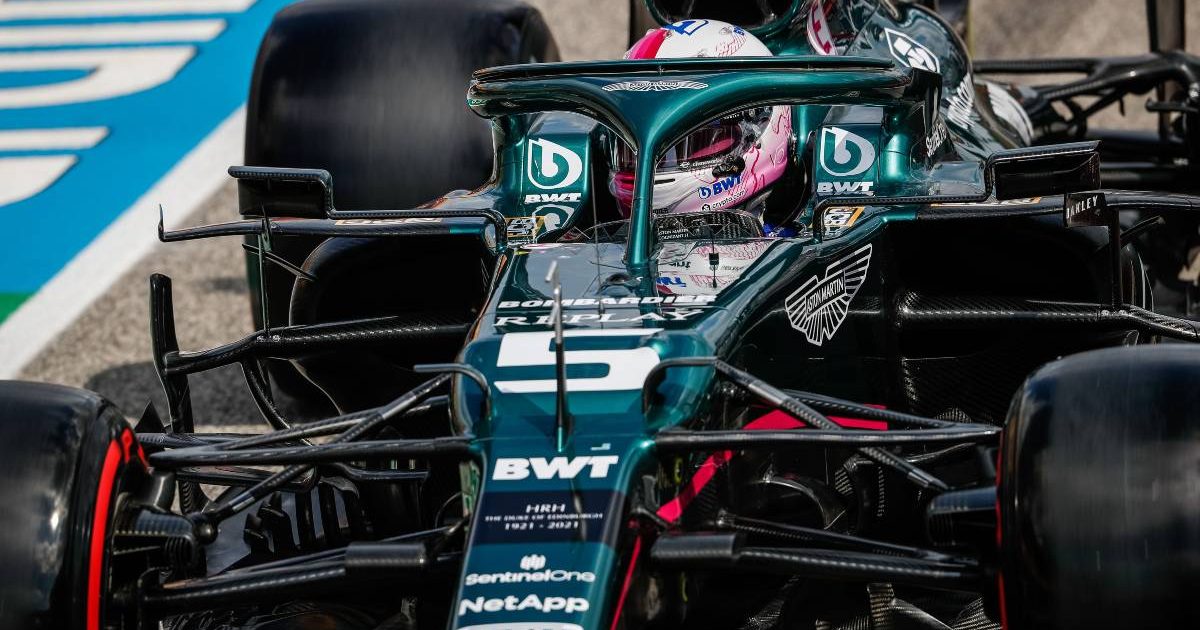 Sebastian Vettel hit out at the Emilia Romagna Grand Prix stewards for the time it took them to issue him with a penalty.
The Aston Martin driver speculated whether the stewards had been more concerned with fixing the coffee machine than what was happening on the Imola circuit.
Aston Martin were struck by problems pre-race at Imola, with Lance Stroll's brakes overheating even before he had left the pit lane.
The team's mechanics were then working on Vettel's car on the grid as he too started to suffer overheated brakes, but they exceeded the deadline by which time the wheels have to be fitted and all repairs ceased.
Vettel's car was wheeled into the pit lane while the work was completed and that was where he started the race, but what had occurred meant a penalty was inevitable.
However, the sanction was not announced until the race was well in progress, which annoyed the four-time former World Champion as it had affected his progress.
Ultimately, the 33-year-old's disappointing start to life at Aston Martin continued as he was called in by the team in the closing stages to retire the car with a gearbox issue, whereas Stroll repeated his points-scoring finish from the season-opening Bahrain Grand Prix with P7 – which later became P8 due to a penalty for an overtake on Pierre Gasly that exceeded track limits.
Check out all the latest Sebastian Vettel/Aston Martin merchandise via the official Formula 1 store
Sometimes, things don't go your way. But you get back up and you continue to fight. That's what #SV5 did today. 👏#ImolaGP pic.twitter.com/G65mfP94zc

— Aston Martin Cognizant F1 Team (@AstonMartinF1) April 18, 2021
"I don't know why they were so late, it was pretty clear from the start," Vettel told Sky Germany.
"I don't know what the stewards were doing – maybe the filter of the coffee-maker was full and they needed to take care of it!"
He added on Sky F1: "The guys tried everything they did and they did really well. They were really alert [to react to the pre-race issues].
"I think we could have had a better race if the FIA was more alert. I think we broke a rule, I guess, seeing as we got a penalty. But they didn't bother until way into the race.
"By that time, the penalty cost a lot more than it would have earlier in the race, so that's not very professional.
"But it certainly wasn't the decider for us today. We had plenty of issues. Not the trouble-free race we were hoping for and a tough day.
"It was good to get some points [with Lance] as we both had trouble. He was lucky he didn't have to start from the pit lane and my race was a little bit more eventful."
Asked what he could take from the weekend, a disconsolate Vettel said: "Not much. It was some good time in the car but obviously in terms of results, not much.
"We need to do a better job in a lot of areas. Stuff on our side and we need a bit more grip all around to get in a better place."
Follow us on Twitter @Planet_F1, like our Facebook page and join us on Instagram!