Vettel left 'surprised' as 'We Race As One' message dropped
Aston Martin's Sebastian Vettel has expressed his surprise over Formula 1's "We Race As One" message being removed from the pre-race events.
The FIA launched the campaign in 2020 and was aimed at raising awareness around issues from discrimination to sustainability, and to also to show appreciation for key workers during the COVID-19 pandemic.
With F1 focused on making the sport more diverse, a pre-recorded anti-racism message was broadcast on Grand Prix Sunday with the drivers gathering at the front of the grid before lights out.
The drivers were able to show their support for the message, with each wearing a special T-shirt whilst some chose to kneel.
Formula 1 CEO Stefano Domenicali told Sky Sports that it is time to focus on moving forward from the ceremonial aspect, saying: "I think now it's the matter of [changing] gesture, to action. Now the action is the focus on the diversity of our community, and this is the first step."
However, Vettel hopes that the drivers rally together to find time to raise important issues, while hinting that those in charge think the messages from drivers may have become "too strong" for them.
"I was a bit surprised," Vettel told select media including PlanetF1. "I think the issues that we're tackling are not going to be gone within two years. And therefore, I was a bit surprised.
"I hope that as drivers, we find a way to get together and find a slot of still expressing topics that are important to us.
"Probably not all the drivers care, but I think there's some that really do care. And it'll be great to get together.
"But probably it was getting a bit too strong and individual for the business side of things."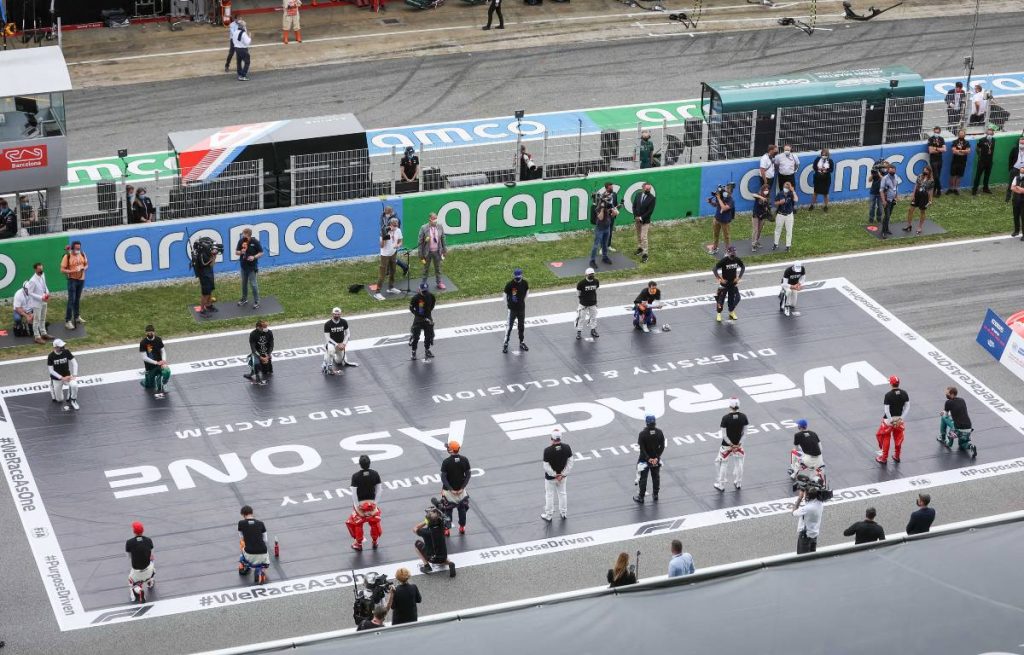 Vettel has been a strong supporter of the We Race As One message and has never shied away from his own actions at Grand Prix weekends. During the British Grand Prix, the German helped pick up litter at the circuit, whilst at the Saudi Arabia Grand Prix, he wore shoes with a rainbow motif in solidarity with the LGBTQ+ community.
McLaren's Lando Norris agrees with Vettel's stance, and has echoed the call for actions and collaboration with other drivers.
"I'm sure they haven't done it for nothing but I support Sebastian – it's worth doing things," said Norris as quoted by BBC Sport.
"It will be something we definitely speak about beforehand to make sure we're prepared and we're making the most of whatever opportunities we have.
"What we do as a group, it doesn't have to be simply that [a pre-race ceremony].
"There are other ways to stand up, to raise awareness for issues and different matters. We will speak about it with F1 and the drivers to make sure we make the most of our opportunities with F1."
Domenicali listens to Vettel's 'constructive criticism'
Stefano Domenicali listens to Sebastian Vettel and takes onboard his 'constructive criticism'.