Sebastian Vettel: Suzuka 'must have been designed by the Gods'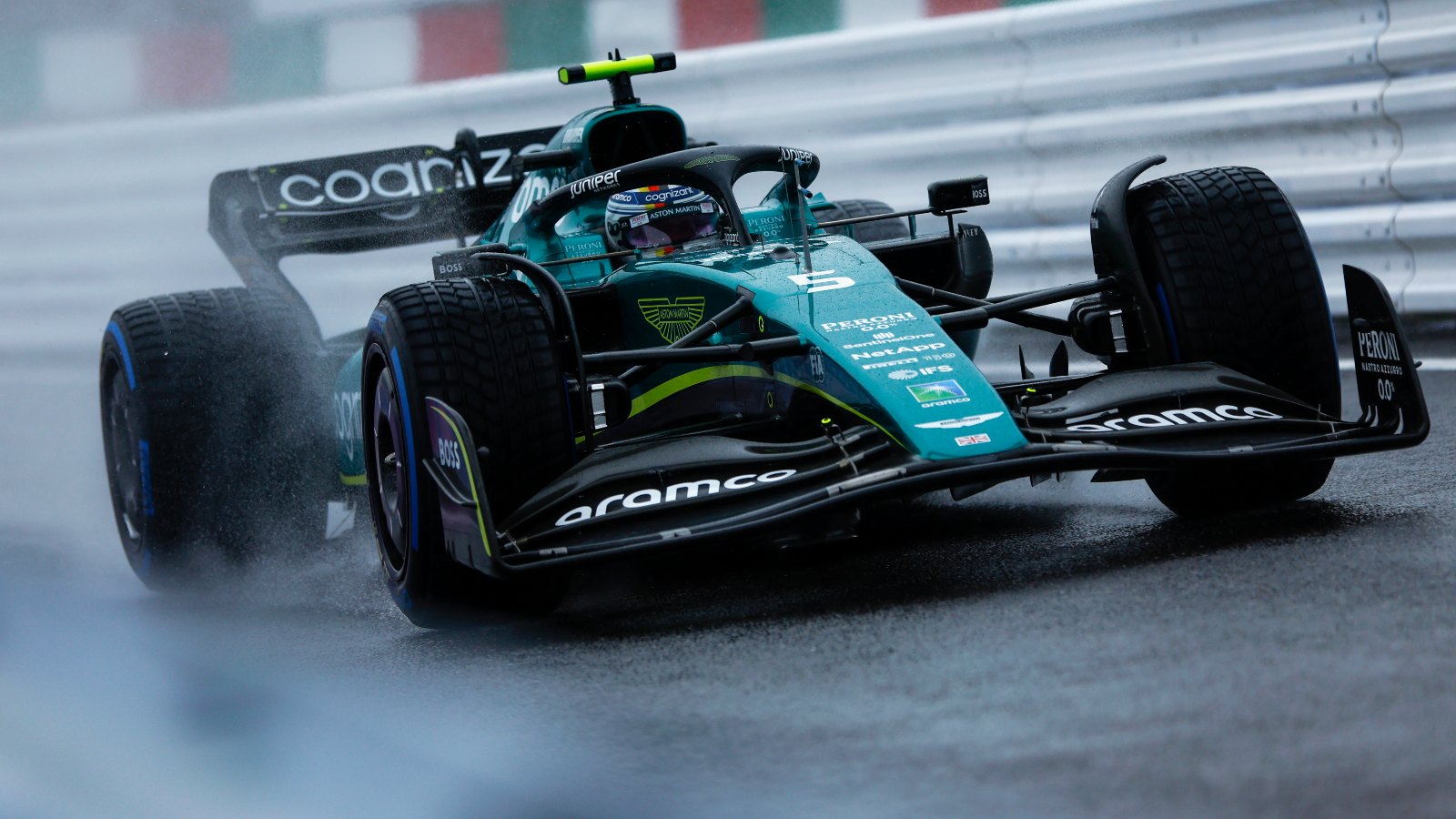 Sebastian Vettel said the Suzuka track "must have been designed by the Gods" as he began his final weekend there as a Formula 1 driver.
With four wins at the circuit, Suzuka has long been a favourite of Vettel and now, as he prepares for his retirement from the sport, he has been relishing a final visit to the venue.
The drivers descended on the circuit in Mie Prefecture for the first time in three years after a COVID-enforced absence, but the first day's running was by no means an easy feat with rain providing a difficult challenge for both rookies to the track as well as veterans like Vettel.
The German finished P20 in FP1 having completed only eight laps before an improvement to P15 in the day's second session. Speaking afterwards, he remarked there must have been some divine intervention when they were designing it.
"It's just everything is special around this place," he told F1.com. "Starting with the track, which it must have been designed by the Gods. I don't know whoever is up there or out there [but they] had a touch on Suzuka. And then the fans put the icing on the cake in terms of atmosphere and passion.
"It makes us feel very, very special, so definitely it will be missed."
Senna '89 vs Vettel '19 👀

Two mighty pole laps by a pair of racing legends 🍿#JapaneseGP #F1 pic.twitter.com/7Hu24KQXiT

— Formula 1 (@F1) October 6, 2022
With no German Grand Prix, and unlikely to be one in the near future, Vettel also said given the number of German flags in the stands, it felt a little like he was at home.
"It's probably the closest to a German Grand Prix with all the German flags around," the 35-year-old said. "It's great to receive so much support from people in the grandstands, on the way into the track, around the track, in the paddock.
"I think overall the enthusiasm runs really high – always has. Plus the track is amazing, so plenty of reasons to enjoy."
After his P15 finish, Vettel said track time was not the main objective for he and the Aston Martin team.
"Out on track the grip was not great, but it was good fun. It's still a great track, even if it's wet, and I enjoyed myself," the four-time former World Champion said. "Obviously, it was all about being out at the right time if you wanted to set a competitive lap time – but that wasn't the most important thing for us today.
"There is probably not much we can carry over into tomorrow when it's expected to be dry – but we were still able to test some things, especially in the second session, and they might give us some added direction."
Read more: George Russell on top in a Mercedes 1-2 in a long second practice