Sebastian Vettel talks up Nico Hulkenberg's potential: Maybe he wasn't in the right car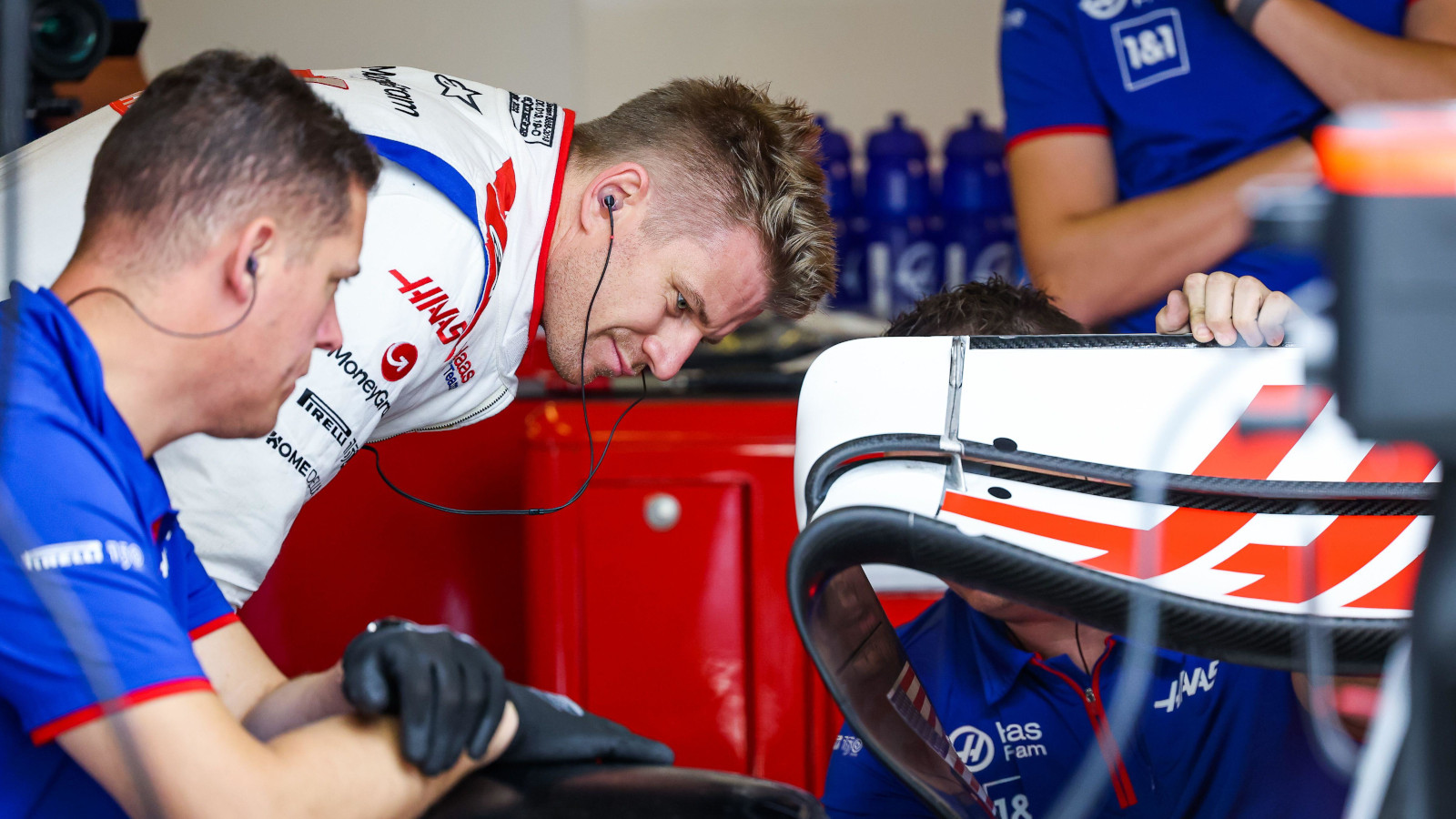 Despite holding the record for the most F1 starts without a podium, Sebastian Vettel believes Nico Hulkenberg has "absolute potential", he was just never in the right car.
The last time Nico Hulkenberg won a single-seater race was back in 2009, the German taking the GP2 Series title with five race wins. That was also the last year he even stood on the podium in single-seater racing.
Promoted to Formula 1 the following year, he raced for Williams, Force India, Sauber and Renault over the course of nine seasons but never once had the opportunity to spray the celebratory champagne on the podium.
He had a few near misses, sometimes undone by bad luck with reliability problems or punctures, although it must be said a few were of his own doing.
"It hurts and it's going to hurt even more tomorrow," he said after crashing while chasing down third place at the 2019 German Grand Prix.
After losing his Renault drive at the end of that season he signed with Aston Martin as their reserve, contesting four races over three seasons and scoring 10 points.
His time in the shop window meant when Haas wanted to replace Mick Schumacher, the 35-year-old was on their short list, Guenther Steiner confirming the German in the build-up to the season-ending Abu Dhabi Grand Prix.
Vettel reckons his compatriot can do the job for the American outfit.
"Nico is one of the drivers who has absolute potential," Vettel told Formule1.nl.
"Every time he's in the car he's shown that and maybe he wasn't in the right car at the right time here and there.
"That can happen to any of us. It could have happened to me and then my career might have turned out a bit differently."
Nico Hulkenberg's unwanted record
Nico Hulkenberg has lined up on the Formula 1 grid 181 times but hasn't managed anything higher than a fourth-placed finish.
He holds the record for the most starts without a podium ahead of Adrian Sutil, 128, and Pierluigi Martini, 119.
He took the record back in 2017 when he retired at the Singapore Grand Prix, out with an oil leak. Ironically that was one of the races in which he looked set for a podium before his Renault gave up on him.
Having lost his full-time ride after the 2019 season, it seemed that record would be Hulkenberg's for years – if not decades – to come.
But now set to make his 182nd start when the new season begins in Bahrain next year, there aren't many in the paddock who would begrudge the 35-year-old a first podium.
Perhaps in 2023 he'll go from most starts without a podium to taking Carlos Sainz's record of most starts before a first podium. That stands at 101 so a first top-three for Hulkenberg would guarantee him that record, and most likely for decades to come.
Read more: Mark Webber – Hulkenberg to Haas a poor reflection on young driver talent pool