Vettel 'thinks' he will still be in F1 next season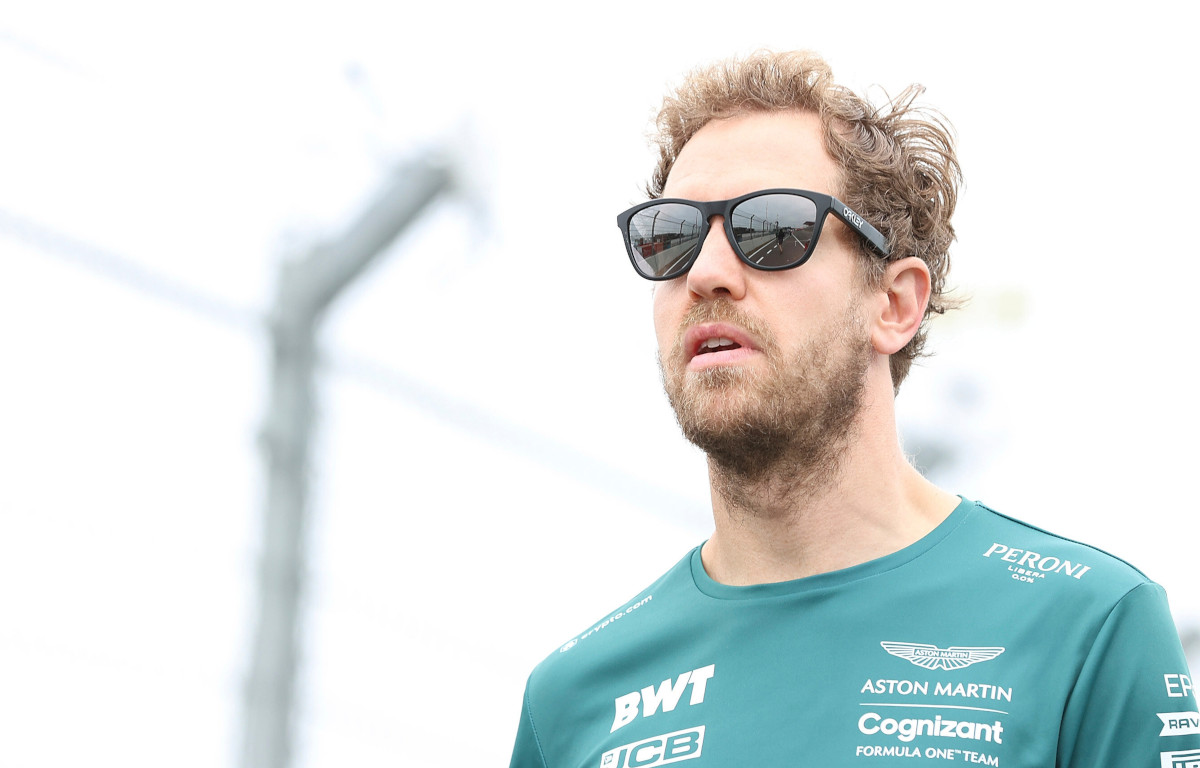 As Kimi Raikkonen announces his retirement, Sebastian Vettel says he'll be at Aston Martin next season, or so "I think so".
Aston Martin has yet to officially confirm its 2022 driver line up, although on the face of it no one is expecting any changes – not even Vettel.
The German joined the team at the start of this season after six years with Ferrari and, while 2021 has not yielded the results they had hoped for, he has bagged a podium and is comfortably ahead of his team-mate Lance Stroll in the standings.
Questions about the four-time World Champion's future were raised by Sky Germany ahead of the Dutch GP weekend as Vettel spoke of Raikkonen's decision to quit Formula 1.
Asked why his former team-mate had made the decision at this time to retire, Vettel said: "I don't know why he's stopping, I haven't spoken to Kimi yet.
"I'm happy for him, but he's also at a later point in his career than me."
That led to whether or not the 34-year-old will definitely be on the grid next season with Aston Martin, or joining Raikkonen in retirement.
"Yes, I think so," he said.
"I'm not following the driver market that much now. As far as my position is concerned, everything is clear so far."
Pressed as to whether he has a contract for next season, he replied: "I think so."
You think? "I know, yes," he said with a smile.
Check out all the latest Sebastian Vettel/Aston Martin merchandise via the official Formula 1 store
Seb about Kimi: "I wish him all the best. He's been around a long time. An incredible talent, seeing that first hand as a teammate for some years was impressive, just the amount of speed he has and the ability to get used to different conditions, cars".#DutchGP 🇳🇱 #Vettel pic.twitter.com/9216PllIfI

— Sebastian Vettel #5 (@sebvettelnews) September 2, 2021
But while Vettel is knowing, or thinking, about his future, Ralf Schumacher reckons the question of retirement is not far off for the German.
However, the when is a question only Vettel can answer.
The former driver turned pundit told SPORT1 : "At some point the time will come when the joy of racing is no longer great enough: namely when the effort you have to put in is greater than that positive feeling of driving the fastest cars in the world at the limit. For me, that was the reason for my resignation.
"But is that already the case with Sebastian? Only he can answer that. "