Vettel: We should not be afraid to speak up anymore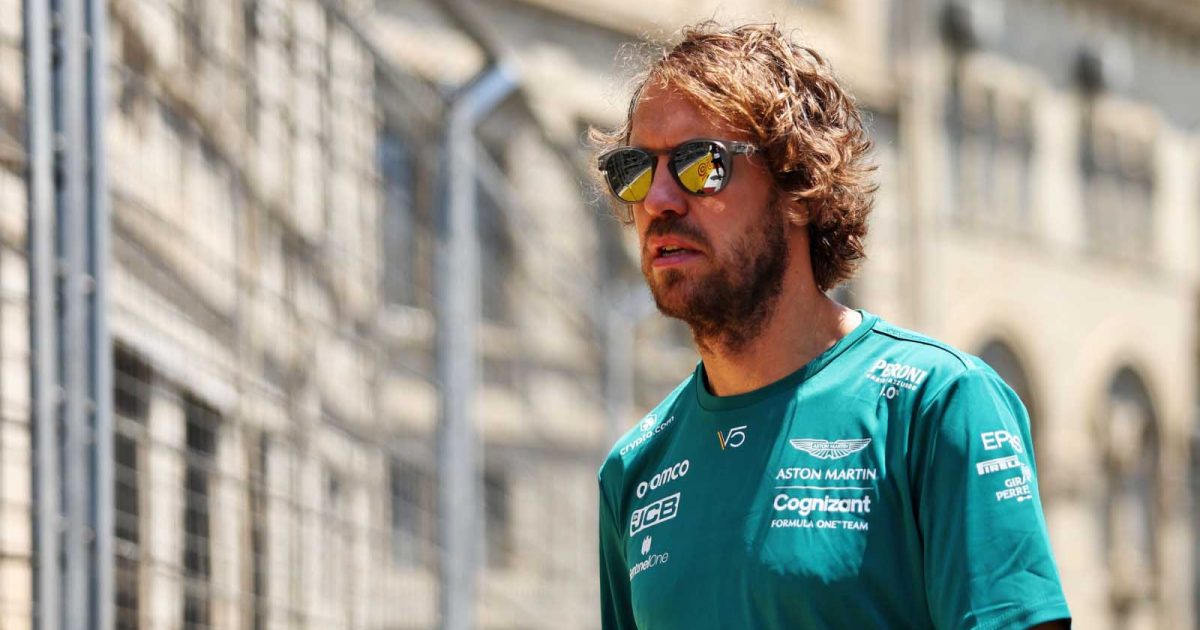 Sebastian Vettel admitted it "takes balls" to speak out against discrimination and "abuse", but action needs to be taken and think about "the examples we're setting" in their position.
Three-time World Champion Nelson Piquet was widely condemned for being found to have used racist language about Lewis Hamilton while appearing on a podcast, before Red Bull junior Juri Vips was dropped from his reserve driver role by the team after using racist language himself while on an online stream – though he has since been given a "second chance" and remains in Formula 2, as well as the team's junior programme.
Hamilton himself said that people such as Piquet should stop being given a "platform" for their discriminatory language to become public, and he has called for lasting action to be taken should such moments reoccur in the future.
Vettel, one of the most vocal drivers on the grid alongside Hamilton in campaigning for LGBTQ+ rights and climate campaigns, believes that action needs to be taken in such moments, by everybody, and "it's up to us" to make lasting change.
BREAKING: Nelson Piquet sincerely apologises for his use of a racial slur in reference to Lewis Hamilton. #F1 pic.twitter.com/2XKUMYEVUa

— PlanetF1 (@Planet_F1) June 29, 2022
"Well, it's probably right, you know, on very, very important matters and subjects that you can always do more. That I would agree. So you can never do enough," Vettel told reporters at Silverstone when asked if more actions should be taken against discriminatory behaviour, instead of simply words.
"So yeah, I think we will be happy to do more and see more happening. On the other hand, you know, you cannot – it would be nice if you could, because then we would have gotten rid of the problem a long time ago – prevent people, single persons, to come up with these types of comments and saying these things.
"I think the action is our reaction to it, our behaviour towards it and the examples we're setting.
"So it is probably fine to do something and to activate and to mobilise people and to educate, but I think what really matters is that everybody, us on the grid, everybody in this room, every day in every situation that we are in, we act, the way we believe, and we think is correct.
"That means that if we see any sort of abuse, like Lewis had to go through recently, we respond to it. But also, if you step into a train and you see something happening in front of you, it's not time to just think that's wrong, it's time to speak up and make it clear that it's wrong.
"So it does take balls to speak up. It does take courage, but, you know, we shouldn't be afraid of these situations anymore. Because I think we have more allies than we think.
"In that picture that situation in a train or bus or anywhere in public doesn't matter, could be outside here in the paddock, then it's up to us to have that courage and to address it straightaway."