Vettel unhappy with 'unfair' Alonso test
Sebastian Vettel has joined Carlos Sainz in questioning the FIA's decision to allow double World Champion Fernando Alonso to take part in this year's young driver test.
Alonso, at 39 years of age and with 311 grands prix starts on the board, is anything but a young driver.
Neither are Robert Kubica or Sebastien Buemi, who have also been given permission to test despite having more than the usual two or fewer grand prix starts that make a driver eligible for the test.
But the big difference, at least according to Alonso's rivals, is that the Spaniard will be racing in next year's championship whereas Kubica and Buemi won't be.
Alonso has re-signed with Renault for a third time and will be returning to the Formula 1 grid after two years on the sidelines.
It's those two years that have made him eligible for the test with the FIA ruling that any driver who didn't compete in the 2020 F1 season can participate.
Vettel, who had wanted an early run with his 2021 team, Racing Point, doesn't believe it is "fair" to allow Alonso to test.
"I think if you allow Fernando then basically you have to allow everyone," he said via Motorsportweek.com.
"I think the governance should take a fair decision which I don't think in this case they did, otherwise Carlos, some others and myself might have had the opportunity to test.
"I don't know the background why you just do case by case but I haven't looked at the full explanation, but it's also a bit pointless because we're not allowed to test."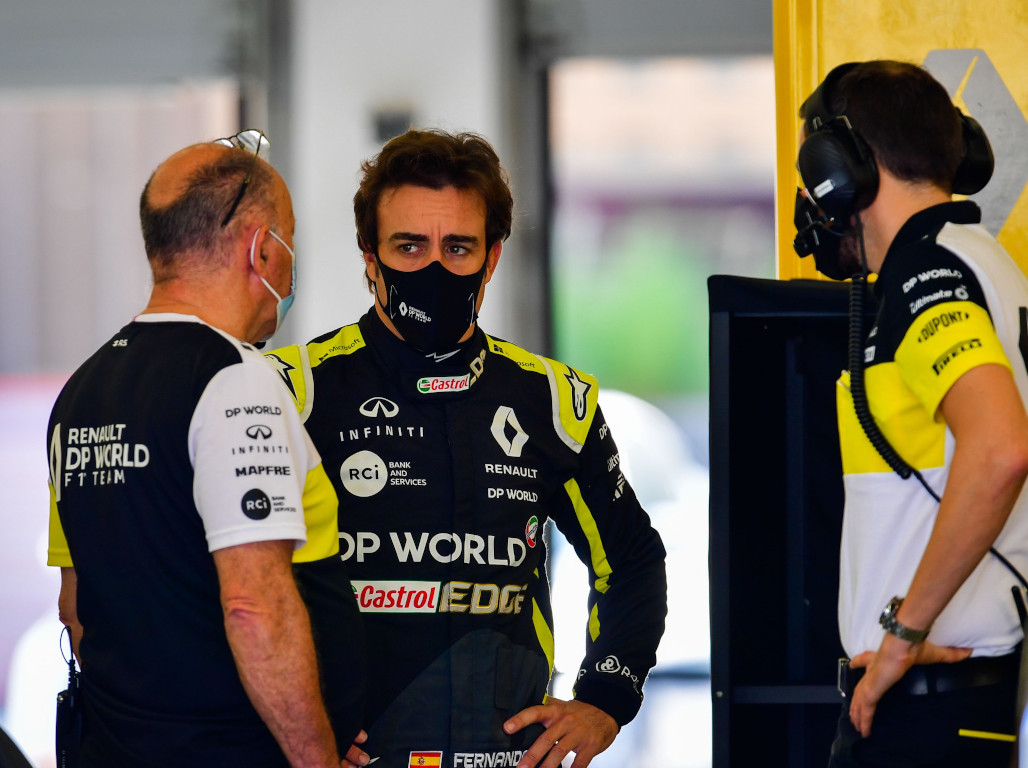 Get your hands on the official Renault 2020 collection via the Formula 1 store
Alonso has already made use of Renault's promotional day to have a taste of the RS20 while the Spaniard has also taken part in three separate tests in a two-year-old RS18.
That is permitted with F1's regulations allowing unlimited running in any car that is older than two years.
Alonso feels rivals aren't happy with his young driver outing because they are "worried" he will be a threat next season.
"I know there are a lot of talks about me," he told Sky Sports F1.
"I'm happy that rival teams are so worried for our test.
"I'm just getting up to speed and they can be more relaxed because I will not develop anything."
Follow us on Twitter @Planet_F1 and like our Facebook page.