'Vettel's values no longer match those of F1'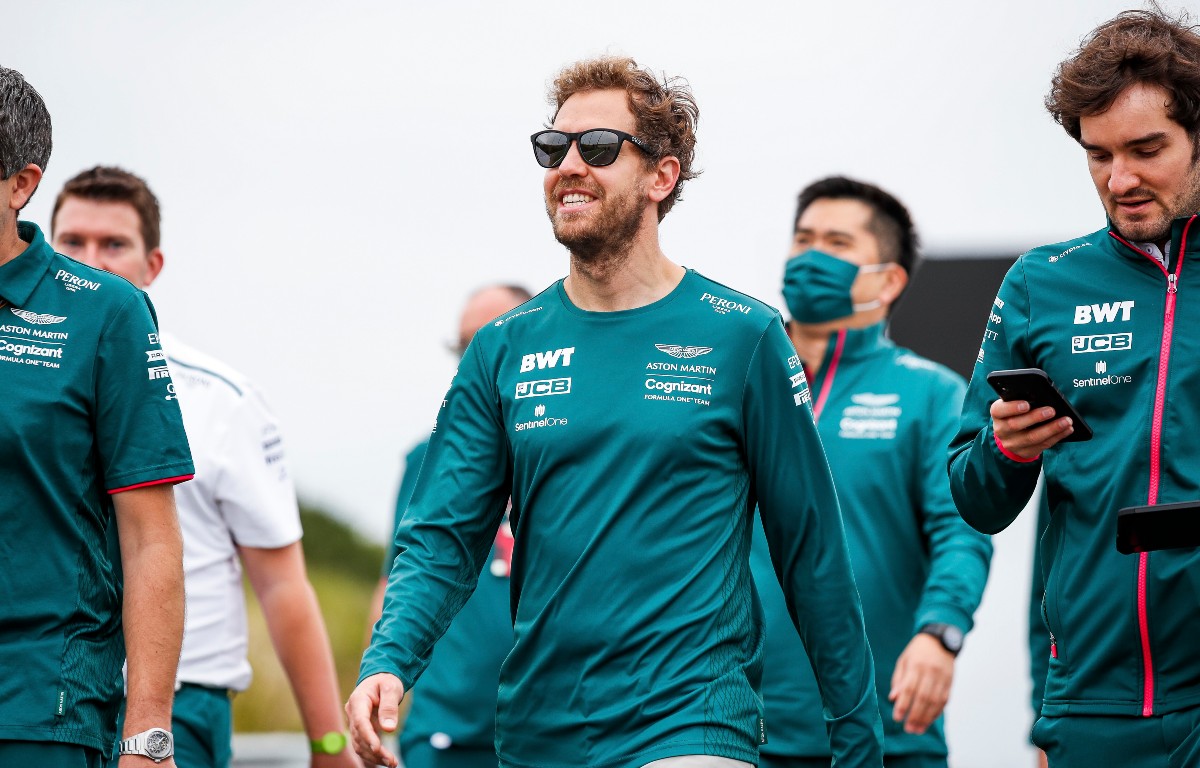 Timo Glock has said Sebastian Vettel's values do not align with F1, but he has earned the right to voice his opinions on how the sport can improve.
The four-time World Champion has become increasingly vocal in public about how the world, and Formula 1 within that, needs to help tackle the climate crisis, and he has started and supported his own initiatives to help how he can.
Former F1 driver Glock was asked if he was surprised that Vettel had stayed in Formula 1, given his views on certain issues, but the former Toyota driver believes those in charge have no right to try and censor him.
That race week feeling. 💚 pic.twitter.com/9cvUFXJFif

— Aston Martin Cognizant F1 Team (@AstonMartinF1) October 19, 2021
Check out all the latest Sebastian Vettel/Aston Martin merchandise via the official Formula 1 store
"Again: It seems that Sebastian's values ​​no longer match those of Formula 1. I can imagine that the creators and some fans don't like that," Glock said to F1-Insider.
"On the other hand: what should they do? Forbid him to shut up? Certainly not. Seb has achieved too much for that."
But now that he has signed on for another year with Aston Martin, Glock refuted the suggestion that the German had become too old to compete at the highest level – adding that the pressure of knowing he was leaving Ferrari could have played into his sub-par performances in 2020.
"Of course, there were one or two mistakes in the past," Glock added. But those were just external circumstances at Ferrari that narrow you down, where you are no longer so free in your head.
"I am convinced that if he has the right car, he can continue to compete in the front."
Alongside his work on climate change, the Aston Martin has shown his solidarity with the LGBTQ+ community on multiple occasions, notably by wearing a rainbow t-shirt and face mask in Hungary, where a controversial law came into place just weeks before, banning the depiction of homosexuality to under-18s.
Vettel recently questioned how Formula 1 should balance its need for money alongside the morals it wishes to portray, as well as warning that the sport could "disappear" if it does not change its ways regarding sustainability.
Formula 1 bosses themselves, however, recently said in a statement to the BBC: "For decades, Formula 1 has worked hard to be a positive force everywhere it races, including economic, social and cultural benefits.
"Sports like Formula 1 are uniquely positioned to cross borders and cultures to bring countries and communities together to share the passion and excitement of incredible competition and achievement."
Life after F1 for Sebastian Vettel
What does like after F1 have in store for Sebastian Vettel?