Sebastian Vettel concedes it will be 'very difficult' to win one of his last two races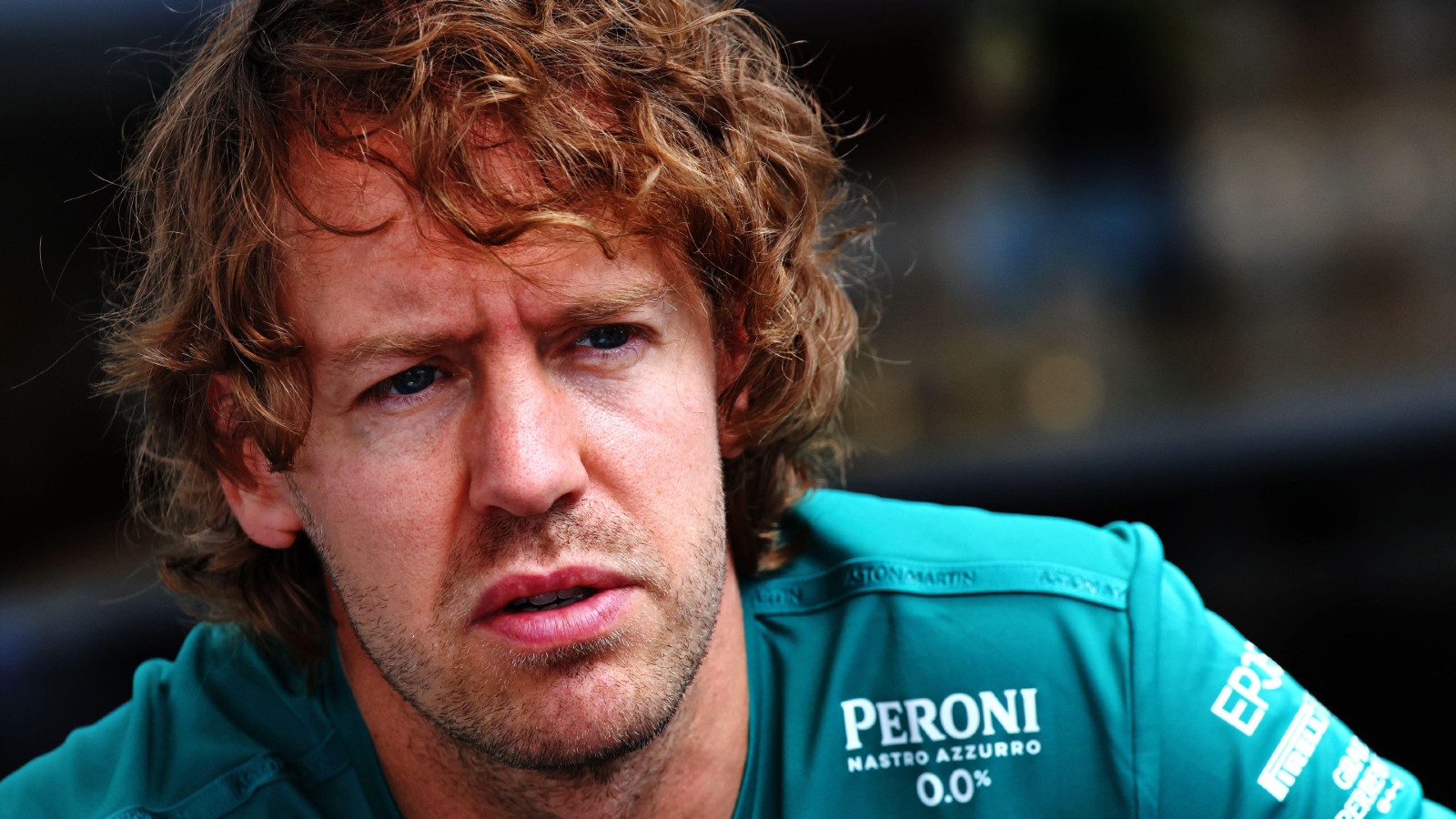 Sebastian Vettel does not believe he will win one of his last two races in Formula 1, the Aston Martin driver conceding a P1 would be "very difficult".
Vettel has only two races left before he enters retirement, the German yet to confirm his plans for 2023 other than to spend time with his family.
With four Drivers' Championship titles and 53 race wins to his name, Vettel will exit Formula 1 as one of the sport's most successful drivers ever.
But do not expect a 54th win to be added to his tally.
"The way I think about this," he told Autosport, "and I thought about a lot of things before making the decision, and there's a lot of thought from the outside maybe for people, is it important to have a good race?
"Of course it would be nice to win my last race. Being realistic, I think it will be very difficult.
"And of course from the outside, you think it will be much better to go out on a high, and so important to win the last race, or to win another championship, or win the championship and then retire.
"But the way I felt, the more I thought about it, is that the only person it really matters to is myself. So of course, you could say it's a nice story and it's a nicer way to go. But then who's got to cope with the leaving anyway?
"No disrespect, not you or the general opinion. It's only me in a way, not being egotistic. But that's the way I see it.
"So I'm at peace with it. I know my last race probably will not be the highlight of all the whatever how many races I've done. It doesn't matter too much."
Vettel has only the Brazilian and Abu Dhabi races left, his 298th and 299th starts.
He contested his first grand prix in 2007, a one-off for BMW in which he finished P8 and inside the points.
Swapping to Toro Rosso, he claimed his first race win at the 2008 Italian Grand Prix, one of only two drivers to have ever won a race with the Red Bull junior team, and in 2009 was promoted to the senior team where he won four Drivers' titles.
He was unable to replicate that success with Ferrari, racing for the Scuderia from 2015 until 2020, before leaving for Aston Martin.
"The sport was my life," he said as he looked towards retirement. "I drove my first race at the age of seven.
"Since then there has been a racing calendar every year, to which one somehow bound oneself, which in a certain way predetermined the path. That's how it always went from year to year, year by year. You were always in it and [the car] kept getting bigger and faster and faster.
"It's really crazy to think about it again. I usually look forward, but of course there will be a time when I look back more, when things calm down. The years have been crazy in that regard, my whole life until now."
But while he has said never say never to a comeback, today the answer is "no".
"I think the moment you resign, you resign. But you can't rule anything out," he said.
"I don't think I can answer the question in that sense. Today I can answer it with no, but maybe next year or in two years I'll think about it completely differently. Time will tell."
Read more: Sebastian Vettel hails 'special' Interlagos as he returns to scene of 2012 title win