Sebastian Vettel's warns motorsport it needs to change or risk being 'banned'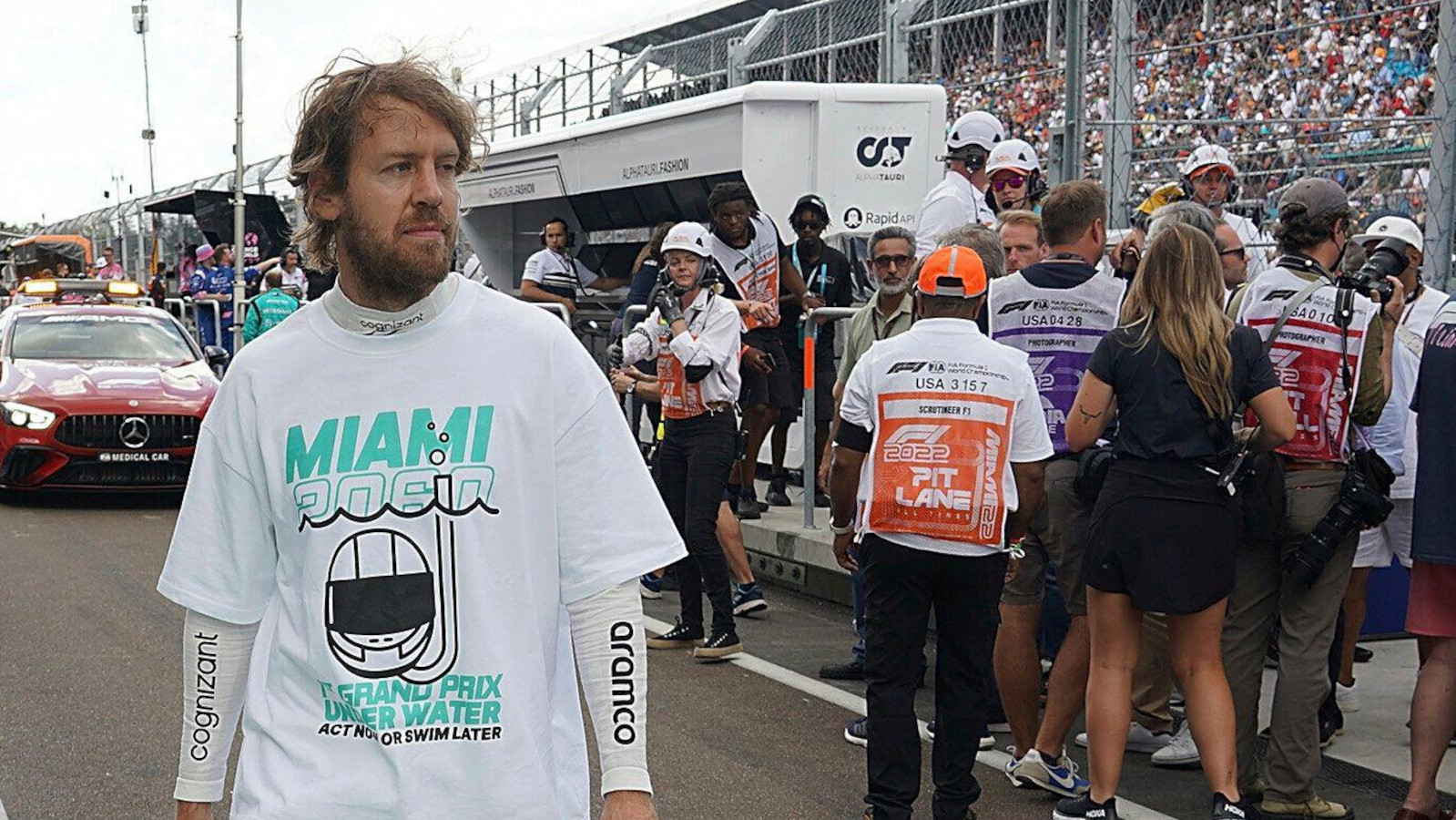 Racing on snow and ice in Sweden in the Race of Champions, Sebastian Vettel has warned unless the wider world of motorsport becomes environmentally friendly, it risk being "banned" in the years to come.
This year's Race of Champions, an annual event that pits some of the best drivers from around the world against one another in a Nations Cup and also an individual event, included electric and hybrid cars while 100 percent fossil-free biofuel was used in non-electric competition cars.
Vettel and his Team Germany team-mate Mick Schumacher missed out on a finals berth in the Nations Cup after the four-time World Champion was penalised for a jumped start.
Schumacher, who beat Vettel in the semi-finals to book his place in the final round, lost to Mattias Ekström by two heats to nil.
For Vettel the event marked his first competitive outing since hanging up his helmet after the 2022 season-ending F1 race in Abu Dhabi.
PlanetF1 recommends
Scrap the Sprints: F1 should consider mini 'Race of Champions' as a qualifying format
Explained: How each Formula 1 car got its name and the history behind it
The 35-year-old, who walked away from Formula 1 citing shifting goals, had been asked earlier in the year if his climate change activism made him a hypocrite for racing in a gas-guzzling sport.
He replied at the time: "You're right and those are also questions I ask myself every day. I'm not a saint either. I'm very worried about the future."
He again spoke of those environmental concerns to Corriere dello Sport at the RoC event.
"I love motorsport and I'm very careful when it comes to the future," he said.
"We have young drivers, and I have children, and I think it's really a privilege to experience the world of motorsports as I have.
"It would be a shame if this were one day banned for obvious reasons."
He added: "I think that for the future, if we want to continue practicing this sport and cultivate our passion for racing, we have to think of alternatives.
"Or we can continue to do things as we are used to for another couple of years before we end up with a really big problem.
"So it's good to see that people are caring about that. Of course it depends on the type of racing, but the movement exists, people are considering how to create a sustainable future."
The father-of-three applauded Race of Champion's president Frederik Johnson for taking steps to make event carbon neutral.
"This is a great event, a lot of fun, and we are all enjoying the moment," he added.
"It is also very nice to see Frederik Johnson and all his team thinking about how to have fun responsibly, talking not only about different machines, but also everything related to the organisation of the event itself."