Sebastian Vettel says if Sergio Perez is leading the Mexican Grand Prix then he "should" be allowed to "stay ahead".
Even before the first car has hit the track for FP1 for the Mexican Grand Prix, the topic of team orders is grabbing the headlines.
Red Bull arrived in Mexico facing a conundrum as while their one driver, Perez, is the local lad and the crowd favourite, their other driver, Max Verstappen, needs maximum points in his title quest.
Perez downplayed the topic when he spoke to the media, saying: "It always depends on the situation because most of the decisions are usually taken during the race, during the heat of the event, so depending on the circumstances we'll see.
"But I'm pretty sure that the whole team, Red Bull, everyone, wants me to win this weekend."
But will Red Bull let him claim the win if it comes down to it and Verstappen is the one behind him on the track looking to score those extra seven points.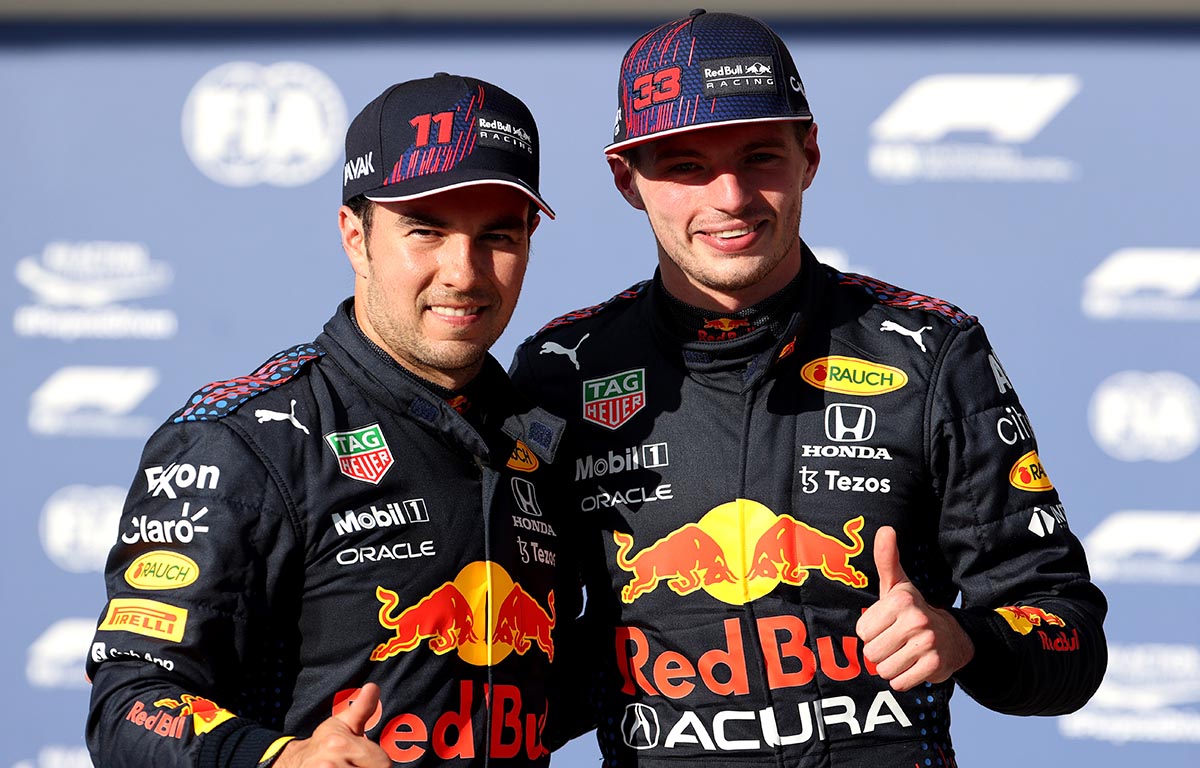 Vettel, a former Red Bull driver, was asked for his thoughts on the subject.
"Well, I'm not a fan of team orders," he said as per GPFans. "There are two different team orders.
"There's the order where you give way but you get it back in the same race if you're on different strategies.
"Then there's the team order where one has to get out of the way so the other can score more points.
"Now even if the situation is very easy to explain logically, I still think it's bad, and I would be in favour of not having any team orders ever.
"I think it's just dull, nobody likes it.
"Now if Checo happens to be ahead [leading the race] then Checo should stay ahead, and if he's not ahead then he has to be overtaken by whoever, whether that's a Mercedes or a Red Bull.
"Valtteri [Bottas] has been in that position [with Lewis Hamilton] and it's not nice."
Fellow ex-Red Bull man Daniel Ricciardo also isn't in favour.
"Well, look, right now my answer is no, I would not," said the McLaren driver.
But, he added: "If it was the last race of the season and that position swap literally meant the World title or not, then maybe that is a more complex decision-making process.
"But a home win, that is the thing you dream of as a kid and if you have earned it on track then yeah, I feel like it should be yours for the taking."
Verstappen heads into the Mexican Grand Prix with a 12-point advantage over Lewis Hamilton. Perez is P4 and cannot mathematically win the title.