Vettel lays into 'bad' Pirelli wet-weather tyre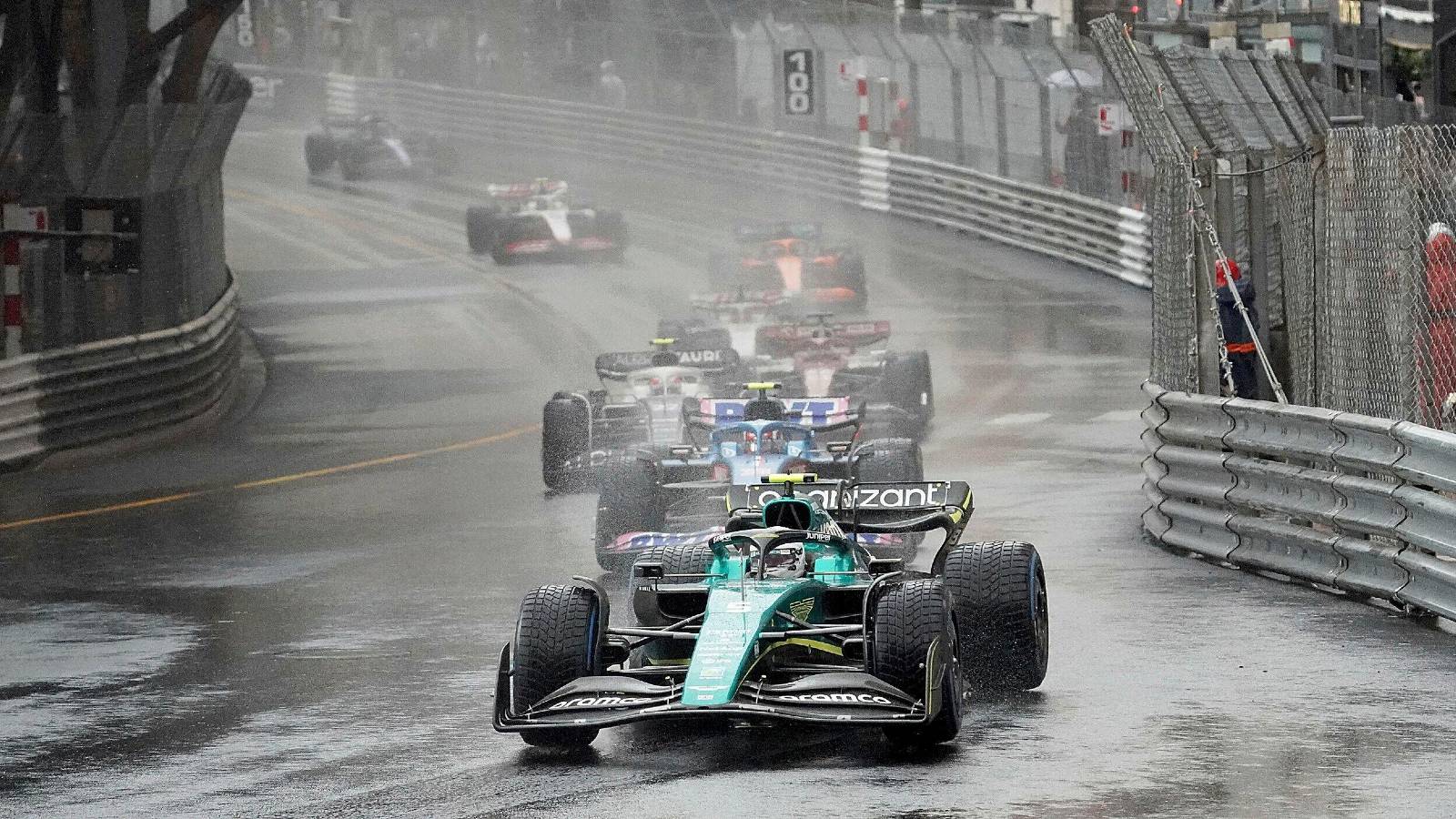 Sebastian Vettel had little good to say about Pirelli's wet tyres after their second 2022 appearance at the Monaco Grand Prix.
Rain had been forecast for race day on Sunday after warm and dry conditions for the previous two days, and it certainly arrived.
The rain led to power problems, resulting in issues actually getting the Monaco Grand Prix going.
Once the racing action was under way, full wet tyres were initially needed before a switch to intermediates, but Vettel found himself struggling for pace in a major way.
But not because of his Aston Martin car itself. Instead, the four-time former World Champion pointed the finger at those tyres, saying they simply are "too hard" for venues like Monaco, and the same true for Imola where intermediates were needed after pre-race rain.
Sebastian Vettel dragged a 9th fastest car with damaged rear wing to points position in Monaco with wet conditions. That's unreal pic.twitter.com/vad1TeZQop

— auz (@purplesectorz) May 30, 2022
"I had a very hard time on the rain tyres, they were just extremely slow," said Vettel, quoted by F1-Insider.com.
"They are way too hard for this track and even for Imola they were too hard. It's just a bad tyre."
Following the initial delay to the race start, action did get under way behind the Safety Car but a heavy downpour which Race Control had been monitoring rolled in, almost blurring the lines between the track and the harbour with the race then red-flagged.
Vettel said there was a time when the cars could have stayed out there and gone racing, but with these 2022 Pirelli wet tyres there was no chance.
"I can remember days when we could have driven in such conditions," said Vettel. "But with these tyres it's impossible.
"The rain tyre is basically useless. It looks nice but it doesn't really do anything. As soon as you can go to intermediate, you do."
Vettel ultimately crossed the line P11, spending his final stint behind the Fernando Alonso train.
However, with Alonso's team-mate Esteban Ocon receiving a five-second time penalty after colliding with Lewis Hamilton, Vettel was promoted to P10 when the drivers crossed the line and those five seconds were added, which meant he scored a point.
"At least we don't go home empty-handed," Vettel accepted. "From that point of view, that was still decent damage limitation."
Vettel had tried to change his fortunes via gambling on the perfect moment to switch from full wet tyres to inters, doing so on lap 7, but alas the "undercut was not so effective".
"We then had to try something, but unfortunately the undercut was not so effective," he said.
"We did everything we could. That's why I'm happy with the point, although of course I had hoped for a bit more."