Vettel explains what he needs to stay in F1 beyond 2022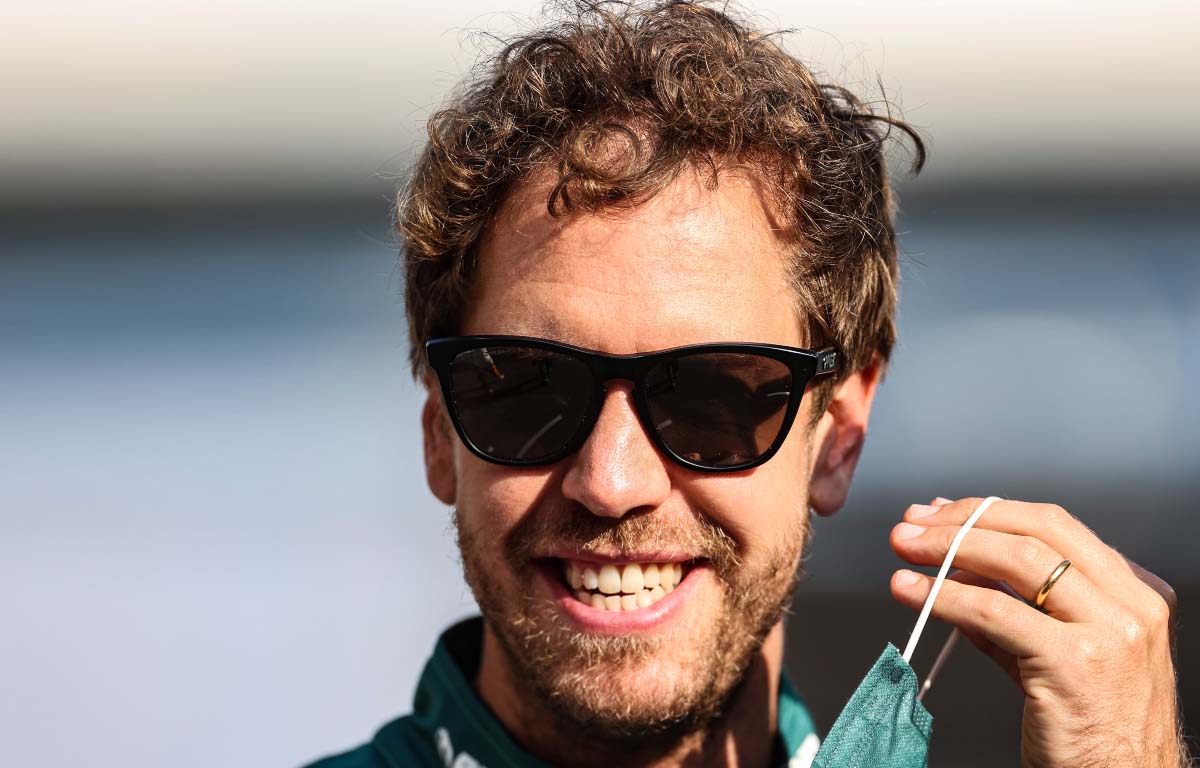 Sebastian Vettel's future in Formula 1 will depend on whether his new Aston Martin AMR22 will put him onto the top step of the podium.
Vettel joined Aston Martin last season, signing a two-year contract with the Silverstone team.
Year number one didn't go according to plan.
The team, having claimed a race win the previous year with Sergio Perez, was unable to continue that form and fell to seventh in the Constructors' Championship.
Vettel did secure one legitimate podium finish, P2 at the Azerbaijan Grand Prix, but that was it in a season in which Aston Martin paid a heavy price for F1's floor tweaks.
It once again led to speculation that the German could hang up his helmet, not the first time in his career that he has been dogged by rumours of retirement.
Vettel though, will take his place on this year's grid, but already he's being asked if this is it.
#SV5 is back behind the wheel. 💚 #AMR22 #WeClimbTogether pic.twitter.com/rsPNSgfxT4

— Aston Martin Aramco Cognizant F1 Team (@AstonMartinF1) February 11, 2022
Speaking to the media, including PlanetF1, at the launch of the AMR22, the 34-year-old said: "The thing is, I think I had a while now in the sport and I had good years and not-so-good years, but mostly I'd say good years, great years with a very competitive car and a competitive team.
"Now, no doubt I'm in a very competitive team and the team spirit is great, the goal is clear – we want to progress and win.
"So, ultimately, having had the cars that I've had so far, I'm mostly interested in winning and that will determine what the future brings."
Vettel had his first run in the AMR22 on Friday, laying down laps at the Silverstone circuit.
The four-time World Champion says the drivers face a big challenge this season adapting to the all-new cars.
As such he's not yet willing to say what for him would constitute a successful season.
"From a driving point of view," he said, "I think the main challenge for all of us will be adapting to driving these cars.
"They feel a bit different driving in the sim, but it will be different in real life. Then I think it depends where we are, the ideal challenge would be to fight for victories and a lot of
podiums because we are so competitive.
"But at this point, I don't have any expectation because right now, you look at the car – I think we've only seen fakes until today, but you have no idea what is right and what is wrong.
"I think we need to relate some lap times and some track experience to it, then we'll get a better impression. So I think the goals follow where we are.
"One of the key goals, key objectives for this year is to show that we are working, and we can either build a very good car from the start or improve our car throughout the season – or do both."
PlanetF1 Verdict
Vettel's future will be decided by wins
Sebastian Vettel has been talking about his Formula One future and what needs to happen for him to stay.