Vettel won't label 2020 'worst start to a season'
From worst start to a season to his best race of the campaign, Sebastian Vettel says he doesn't think it is "fair" to label performances.
2020 is not going according to plan for Vettel, and that's putting it mildly.
Told before the start of the championship that this year would be his last with Ferrari, Vettel had hoped to put himself in the shop window.
However, an under-performing SF1000 coupled with a few mistakes from the German and his strategists have left outside the top ten in the Drivers' Championship.
With 16 points in six races, it is – the maths says – his worst start to a season since his first full-time campaign with Toro Rosso back in 2008.
Vettel, though, says he's not keen on putting a label to it.
"I don't think it is fair to label seasons or races," the 33-year-old explained to Motorsport.com.
"I know a lot of people tend to say this was my best race or worst race or best performance or worst performance ever. I think it is quite difficult to make that statement because there have been so many races.
"Whatever the situation is, I am sure that I trust the people around me and the guys working on my car.
"I struggled because of a lack of confidence, and that confidence is a lack of grip, so it is not just that you feel uncomfortable driving the car, when it is coming from somewhere.
"We are still trying to understand where exactly it comes from, but at the same time we have to make progress, move on and tackle it again."
Vettel, though, denied that he is "frustrated" with his results.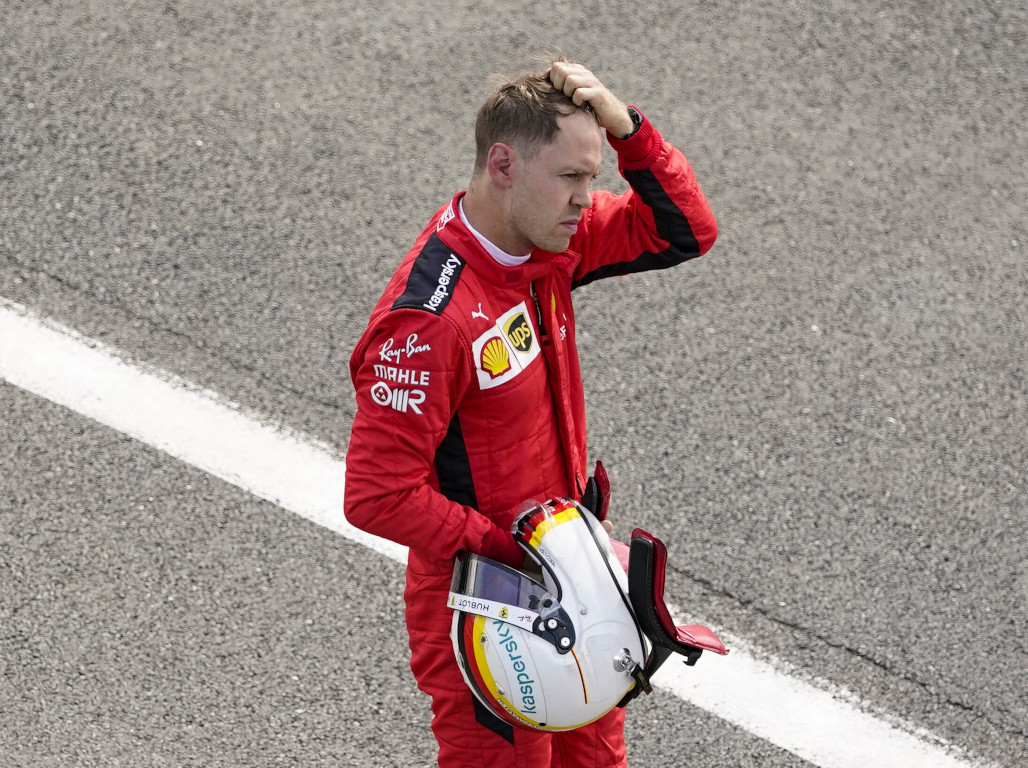 Get your hands on the official Ferrari 2020 collection via the Formula 1 store
While the German has a best showing of P6 from the Hungarian Grand Prix, his team-mate Charles Leclerc has managed two podiums.
Vettel concedes that winning won't be easy for Ferrari, but insists Leclerc's performances have shown that the Scuderia can still put in "good" races.
"Not frustrated," he said.
"I love winning and feeling that you can, you know, obviously achieve great results and that we haven't done yet.
"It will be difficult this year with the package that we have, but I think Charles has proven that still you can do good races.
"If you make sure you are in the right position you are also in a position to benefit from it, and then you can still get a podium.
"This is how it always has worked. And many times I've found myself with better side. Now, lately, not so much.
"Overall, if you sum it up, [it] is not the best season start that I ever had but I wouldn't go as far as frustration."
Follow us on Twitter @Planet_F1 and like our Facebook page.