Sepang boss plays down hopes of Formula 1 return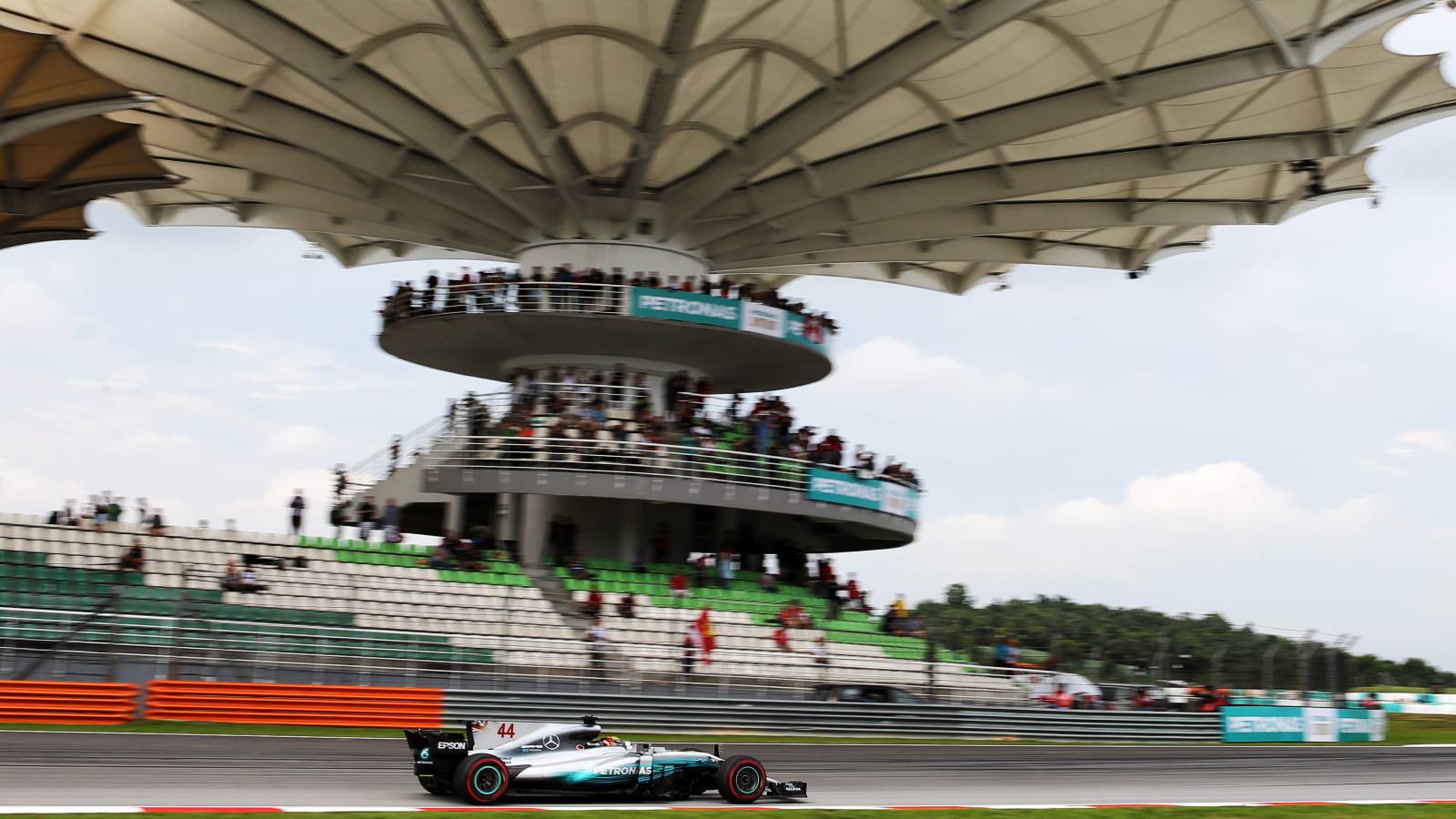 A return to the F1 calendar for the Malaysian Grand Prix looks unlikely following comments by the Sepang circuit's CEO.
Formula 1 was first held at the Sepang International Circuit in 1999, the race won by Eddie Irvine for Ferrari, and remained there until 2017. Red Bull claimed victory at the last two of those grands prix via Daniel Ricciardo and Max Verstappen respectively.
But the race dropped off the calendar for financial reasons, with falling ticket sales failing to offset the increasing hosting fees.
At the time, the BBC reported an impact on attendances had been caused by the introduction of the neighbouring Singapore Grand Prix.
A circuit popular with armchair F1 fans, there had been hopes among some that Sepang could return to the schedule, whether as a stand-in race during the pandemic or even on a permanent basis.
F1 are keen to explore different markets across the globe and there could still be room for an additional race in Asia even though Las Vegas, Qatar and China are all due to be added for 2023 to the 22 grands prix that currently form the 2022 schedule, while South Africa also looks to be towards the front of the taxi rank.
However, Malaysia does not look like becoming re-established any time soon.
"We should look at the big picture holistically, at how F1 can benefit not only the company but also Malaysia in terms of branding, ability to provide employment opportunities, talent development and others," said the Sepang International Circuit's SEO, Azhan Shafriman Hanif, quoted by the Malay Mail.
"So when we pay for the relatively high [F1] organising rights, the return should be high overall, not only from the SIC aspect."
Shafriman Hanif indicated he felt it was not the right time to pursue Formula 1 so soon after the pandemic, given the government's efforts to help the Malaysian public.
However, in the – probably unlikely given the global interest in hosting races – event of an approach from Formula 1, the CEO added Sepang would be in favour with support from the government and private sector.
Malaysia's Youth and Sports Minister, Datuk Seri Ahmad Faizal Azumu, is reported to have said it would cost 200 million ringgits (£36million) to bring back the Malaysian Grand Prix.
The first F1 race in Asia outside Japan, the Malaysian Grand Prix was won seven times by Ferrari and on four occasions by Sebastian Vettel, making them the most successful constructor and driver.