Perez calls for lifetime bans for abusive behaviour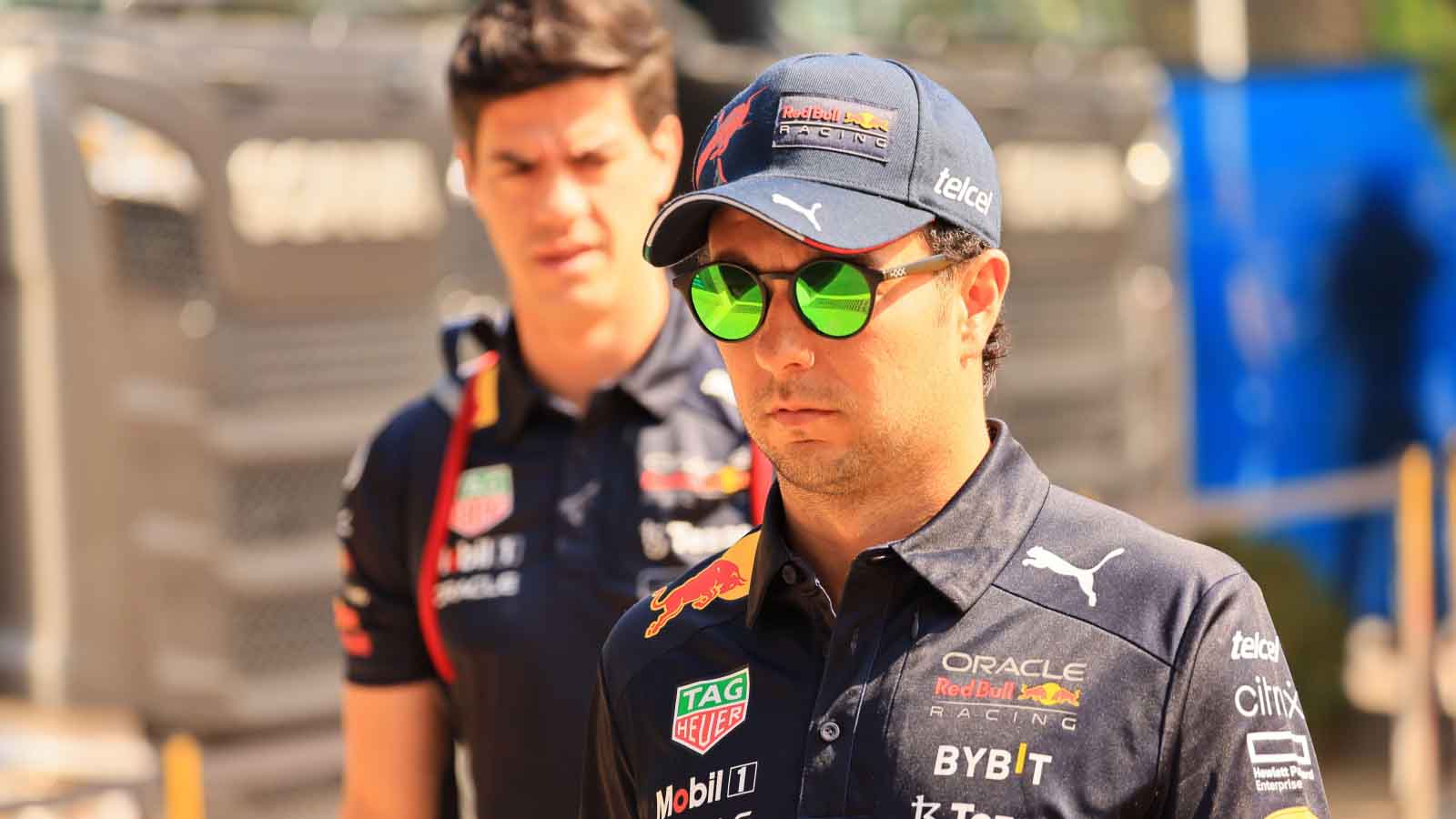 Sergio Perez is another driver to have called for lifetime bans for fans who have found to have been abusive at race weekends.
Multiple reports of unacceptable fan behaviour were reported at the Austrian Grand Prix weekend, including sexual harassment, misogyny, racism and homophobia among certain sections of people in attendance.
Sebastian Vettel is among the drivers to call for lifelong bans, while Lando Norris feels bans should be "for a while" rather than completely, and Perez's Red Bull team-mate Max Verstappen voiced his disgust in the media after the race, but decided against reaffirming the message on social media in the aftermath of the weekend.
"I think certainly it's important. We all do our bit: drivers, teams, media, fans – there are a lot of good fans in Formula 1," Perez told reporters in France.
"Those that… they don't represent us as a sport, they don't share our values and they're not welcome here. As simple as that. So I do agree that we all can do more.
So, Checo's going to branch out into power boating…

✍️ @Formula_Nerds #F1https://t.co/82uSQ3GBdv

— PlanetF1 (@Planet_F1) July 27, 2022
"I think it's very important we don't generalise because it's very rare from our fans that follow our sport to hear something like that. So we definitely should, hopefully, ban them for life.
"Don't welcome them again, because they don't represent who we are as a sport, and they don't share our values at all so… but at the same time we have great fans out there and with great values and I think a few fans shouldn't be able to even embarrass our sport like that."
Lewis Hamilton expanded more widely about the subject of fan abuse, saying it is a broader issue that is not just in Formula 1, but needs to be solved in wider society – and any offending voices should be kept from having a platform.
"Well, firstly, I don't think we should just be saying this is Formula 1's problem, I think it's all of us," he said while sat alongside Perez. "And going back to when I mentioned that Silverstone, just amplifying voices that are not aligned with ours, who have undertones of discrimination, we should not be amplifying those voices.
"Because, they like to create a divide, just to be able to get their names in the papers so that's just a pointless exercise. I think Formula 1 100% should continue to do more.
"In the previous years we had the whole We Race As One thing, but that really was just a lip service that we're not… we need to do more. And I know Formula 1 and Stefano are really focused on doing more and definitely taking it seriously this year."
Perez needs to wake up at Red Bull
The form of Sergio Perez has gone slightly off the boil in recent weeks.