'I am here because I believe I can be a champion'
Despite being the number two driver at Red Bull last season, Sergio Perez is adamant he's with Red Bull because he "fully" believes he can win a World title.
Last season Red Bull brought Mercedes' run of Drivers' Championship titles to an end, but it was Max Verstappen, not Perez, who claimed the title.
The Dutchman was head and shoulders ahead of his team-mate in what was Perez's first season with Red Bull, Verstappen winning 10 races and scoring 395.5 points while Perez clinched just one win, Baku, and finished the season with less than half of his team-mate's points.
There was little to no sign during their first season together that the tables could be reversed this year but that doesn't mean Perez is giving up on fighting the Dutchman for the crown.
Speaking on the TAG-Heuer 'The Edge' podcast, he said: "I really enjoy working with the team, to be honest, with a group of people, with engineers, with Red Bull.
"I really feel great to be part of it, working great with Max with the race engineers, with all the team in general.
"To me at this stage in my career the most important is I enjoy it, the time I don't enjoy it will be the time I have to go home because I don't need any more to be here.
"I am here because I fully believe I can be a World Champion."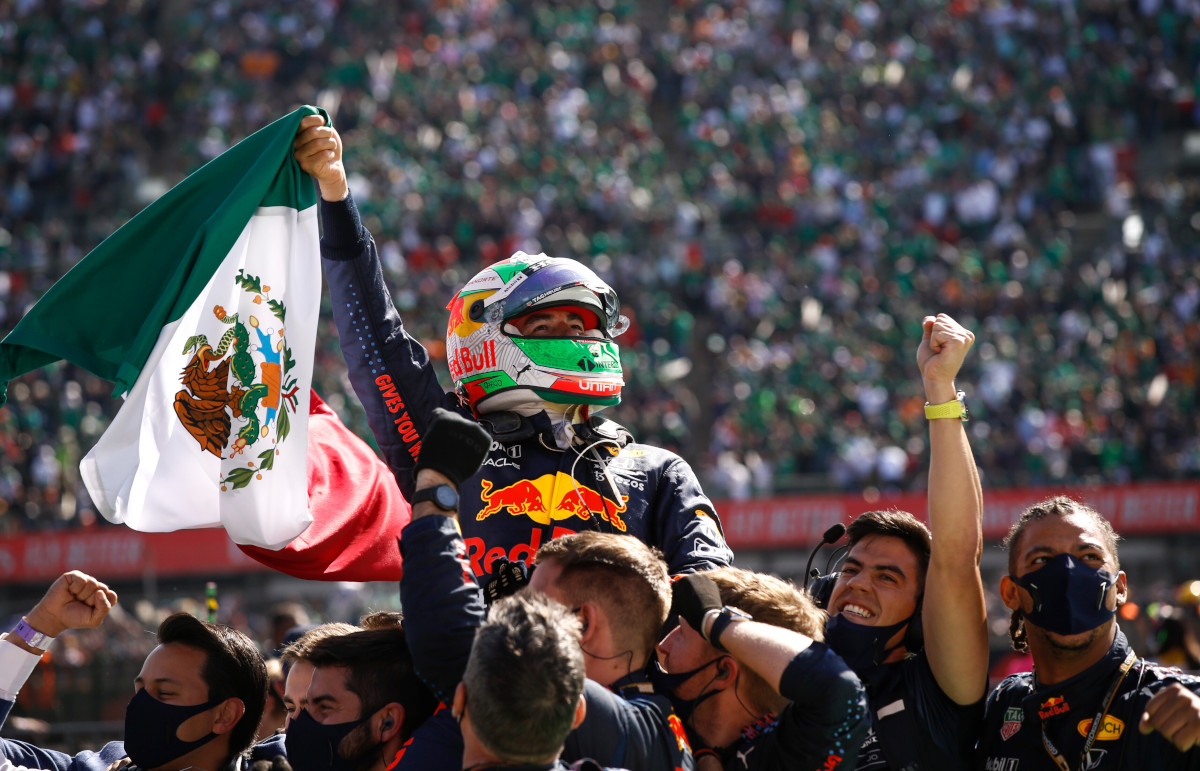 Moving from Racing Point, now called Aston Martin, to Red Bull was a big jump for Perez.
The Mexican driver has previously spoken of the challenges involved in swapping teams, from adjusting to new procedures, adapting to the car philosophy and even how to drive with a different engine.
Stepping up the grid, especially to a team fighting for titles, also comes with another obstacle – time commitments.
"First of all, the brand Red Bull, you have a lot of commitments, we have a lot of partners," Perez explained.
"But also on the track-side it's different, you fight for the World Championship, if not, you're trying to.
"So off track and on track, it's a lot of work, a lot of demand, you're in the spotlight all the time. So that makes it very, very intense.
"Compared to a team that is not fighting for the F1 World Championship or, is not as big a brand as Red Bull makes it far more challenging."
And then of course there are the challenges that Formula 1 itself offers the drivers.
Last year the sport hosted two brand new races, Qatar and Saudi Arabia, while this season the drivers will also be racing on a street circuit in Miami.
"I think every time there is a new challenge, every time you face a new… this is the beauty of this sport that it is not always the same," he said.
"I have been in this sport for 11 years and I am still learning new ways because the sport is constantly evolving, so you are always facing new challenges, new ways of driving, new ways of communicating to your team.
"So I think you don't stop [pushing]. It is not like [when] you have experience, you know what to do and you don't have to work anymore. This sport pushes you to your absolute maximum and it is not only on track, it is off track as well.
"It's why I love and I enjoy Formula 1 so much because it is always a new challenge. It never gets boring, it never gets old.
"There is always a lot of changing involved, a lot of things you have got to learn."
PlanetF1 Verdict
Perez adamant he can win a title with Red Bull
Sergio Perez believes that he can win a title at Red Bull.