Perez: Biggest crash but I still love that chicane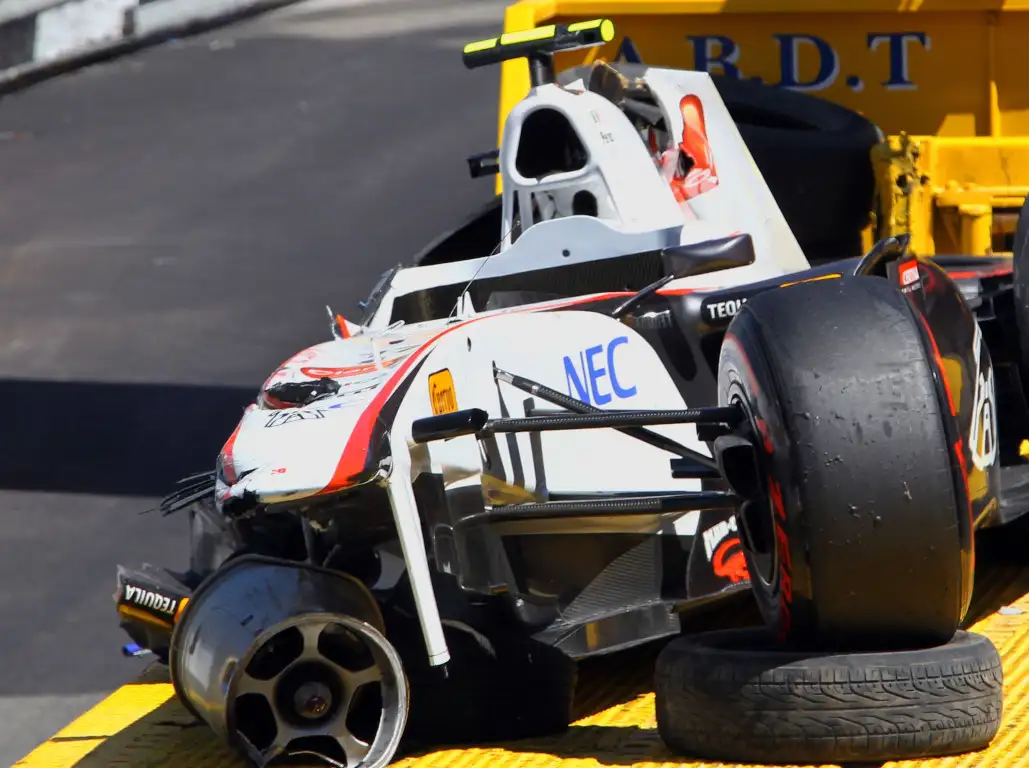 Suffering a 175mph accident that put him in hospital, Sergio Perez says that did nothing to dampen his love for Monaco's Nouvelle Chicane.
Back in 2011, his debut season in Formula 1, Perez had a monster crash during qualifying for the Monaco Grand Prix.
He crashed at the chicane just after the exit of the tunnel, his Sauber wrecked as it hit the crash barrier only for Perez to continue sliding before a second, massive side-on impact with another barrier.
He suffered a concussion and a sprained thigh and was forced to sit out the Monaco race.
Despite that crash, Perez still loves the circuit
"It's a very special place," he told the Racing Point website just days before this year's cancelled Monaco GP was scheduled to take place.
"It's a place where you have to be very committed, very confident, and just be very precise.
"I enjoy the Nouvelle Chicane a lot. Although I had my biggest crash in Formula 1 there, I love that corner – it's very challenging."
Asked to sum up the Monaco GP in three words, Perez replied: "Exciting, challenging, precision."
As for his team-mate Lance Stroll, he put it even better: "Don't screw up!"
Like Perez he too is in awe of the challenge that is the Monte Carlo street circuit.
Stroll added:"It's an amazing sensation we experience at Monaco. When a Formula 1 car comes alive around Monaco it's something else.
"You don't get as much trial and error as with other circuits.
"You gotta think twice before braking that little bit later and carrying that little bit more speed into the corner. But it's an amazing sensation.
"Driving around Monaco is spectacular. It's not about the racing, it's about the man behind the wheel.
"Those streets are brutal and there's definitely a lot of flirting with the walls.
"You almost get tunnel vision in Monaco, you know? Through the barriers, it's almost as if you're in your own little world. It's like there's nothing else going on at that moment in time."
Formula 1 will not be heading to Monaco this season with the race cancelled as organisers admitted it was unfeasible to reschedule later in the year.
Check out this brand new video from our friends at Racing Statistics: the 2012 Constructors' Championship as one race:
Follow us on Twitter @Planet_F1 and like our Facebook page.