'Control-alt-delete' saved Perez's race in Bahrain
Christian Horner has confirmed it was literally the equivalent of 'CTRL-ALT-DELETE' that Sergio Perez had to execute to save his Bahrain Grand Prix.
Perez, on his debut for Red Bull, was the victim of a "frustrating gremlin", according to Horner, that caused his car to shut down during the formation lap.
Despite admitting he had nearly climbed out of the car and walked away before his Red Bull race bow had even begun, the Mexican driver powered it back up and, having to start from the pit lane, produced a terrific recovery to finish fifth.
Horner, the Red Bull team principal, hopes Perez, who joined this year as replacement for Alex Albon, will not have to repeat a process similar to that which many of us have carried out when our PC or laptop freezes.
"It was an electrical issue," confirmed Horner during the team's Talking Bulls podcast. "I think we've started to understand it and we need to address it for the next race at Imola.
"A frustrating gremlin that we haven't seen before, but great presence of mind with him to reboot the car and get it going. Control-alt-delete and away you go again.
"I think many drivers would have just jumped out at that point, so fantastic from Sergio.
"His recovery drive thereafter was fantastic, very decisive in his overtaking and had great pace. To come from the back of the field to fifth was a great performance."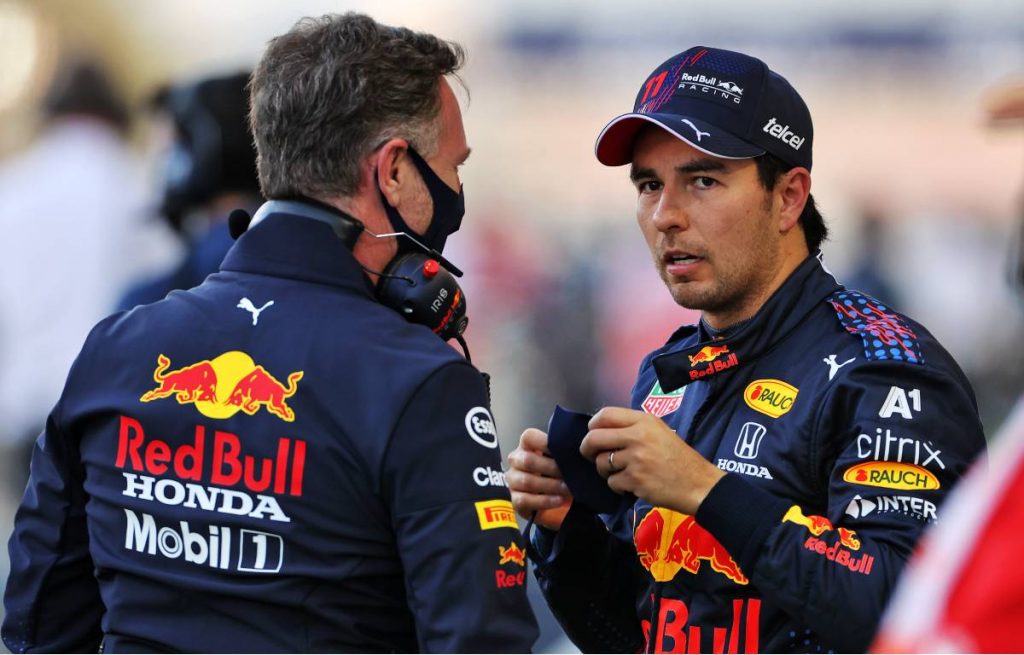 Red Bull merchandise is available to purchase now via the official Formula 1 store
It was certainly an encouraging debut for Perez, but one that had not looked like being so promising either as a result of the technical glitch or a qualifying performance in which he finished P11 after dropping out in Q2.
"Obviously Saturday was tough for him, Sunday was outstanding," added Horner.
"It was a shame he didn't make the cut to Q3. I think a small mistake on his second lap in Q2 when we wanted to keep him on the preferable start tyre – with hindsight we should have maybe gone a little more conservative but he felt confident he could make the improvement.
"Then a phenomenal drive through the field, richly deserving the 'driver of the day' that he was awarded. From the back of the field to fifth was a great debut for him in one of our cars.
"That was the most sustained time he's had in the car since joining the team. Obviously a very limited amount of pre-season testing for all the drivers this year, so for him to get that mileage was fantastic."
Follow us on Twitter @Planet_F1, like our Facebook page and join us on Instagram!