Perez: Zhou crash flouts case for driver salary cap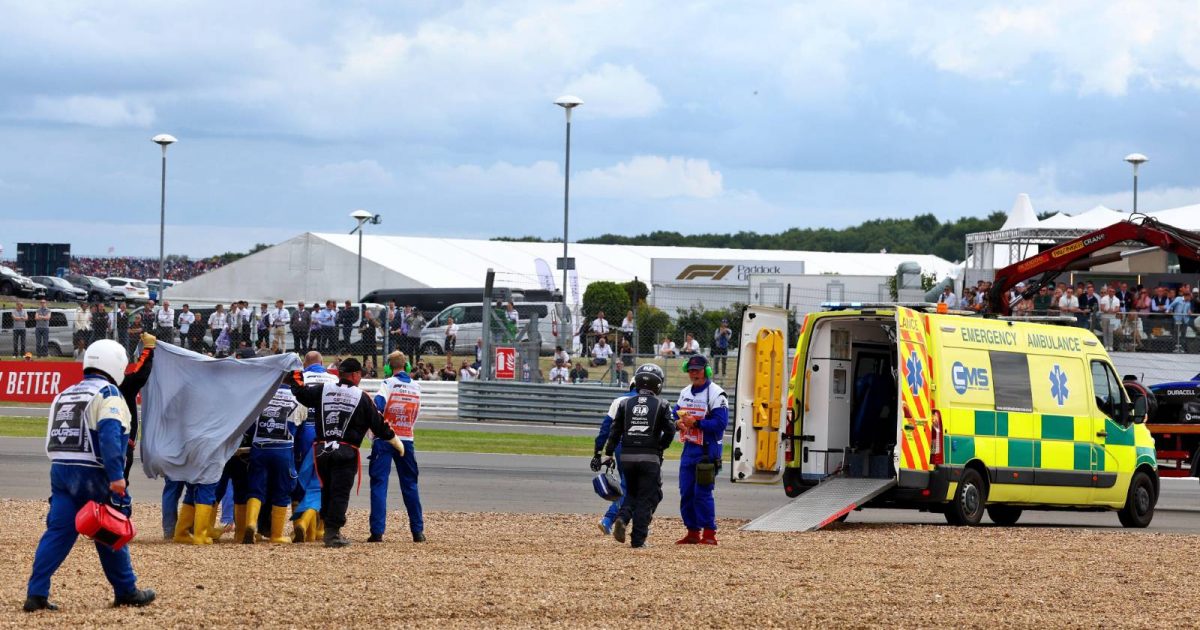 Sergio Perez believes Zhou Guanyu's terrifying Silverstone crash offers evidence of why there should be no driver salary cap in Formula 1.
A ceiling on the racers' wages has been proposed to tie in with the sport's cost cap for teams, although there have understandably been mixed views expressed on the subject.
The drivers themselves will naturally argue against such a measure being introduced with Max Verstappen, the reigning World Champion, having said it would be "completely wrong" as he and his fellow competitors are risking their lives every time they go on track.
And that view was brought into sharp focus at the initial start of the British Grand Prix when Zhou's Alfa Romeo car came to rest on its side between the tyre barrier and catch fencing after skating upside down in a spinning motion through the gravel following contact with George Russell's Mercedes.
Miraculously, the Chinese driver escaped unharmed and is planning to be back in the cockpit for the Austrian Grand Prix this coming weekend.
He was not even taken to hospital for checks, but Alex Albon was after a separate incident at the same Abbey corner where his Williams speared into the wall. Albon also received the all-clear.
Perez, who finished second at Silverstone after the race had inevitably been red-flagged and restarted, discussed the Zhou incident and felt it represented an example of why there should be no driver salary cap.
"I knew there was an accident but I was back in the garage, I was looking at the TV and they showed the accident and I was shocked," said the Red Bull driver at the post-race press conference.
"It's been a while since we have seen such an accident like that. It's hard to see that and to try to delete it from your mind and try to focus on what you have to do.
"Well done to the FIA because we've come a long way [with safety]. I'm sure there are still good improvements and always good lessons to make sure we learn from, to see the accident, to make sure there are things we can improve. I don't know if there were photographers around that were at risk.
"So just have a look and see if we are able to make this a safer sport for everyone.
"And the final thing I'd like to add is when you hear people talking about putting a cap on the driver salaries, we are the ones taking all the risk out there, putting on the show, so I don't think it's a good thing to be talking about that on the sport going forwards.
"But the most important is that nobody was hurt."
All hail the Halo after Zhou crash
Without the Halo on his car, Zhou Guanyu's crash could well have had tragic consequences.