Perez critical of sprints: 'They are not great fun'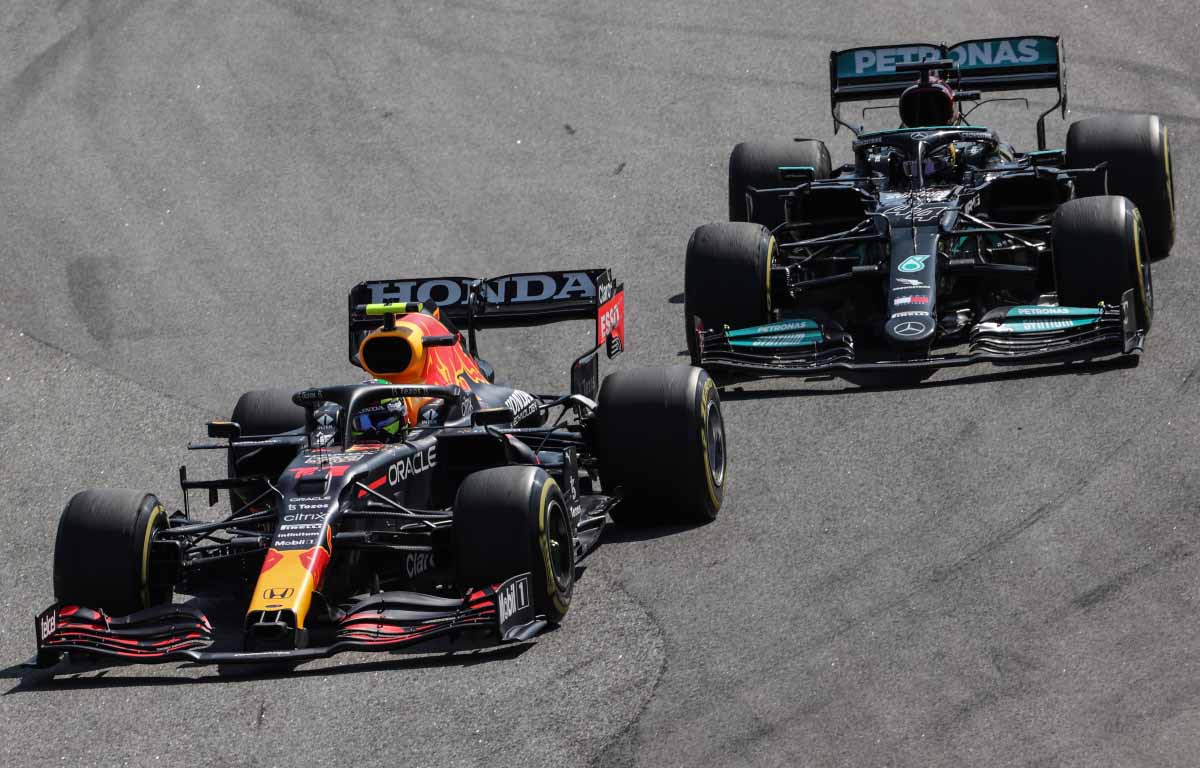 Sergio Perez says it is good if fans enjoy sprint qualifying, but admitted he does not find enjoyment in racing in those sessions.
The Red Bull driver dropped from his third-place starting spot to P4 after being leapfrogged by Carlos Sainz in the latest edition of the sprint in Brazil, which took place over 24 laps.
Lewis Hamilton's rise from last to fifth position has been the main talking point since the sprint took place, but the Mexican driver feels they lack action overall and ultimately do not change much for the main races on Sundays.
Coupled with that, he also feels drivers are unable to put as much on the line as they would like, in case they cause significant damage to their car ahead of the grand prix – but admitted there were "more risks I could have taken" on Saturday.
¡Lo dimos todo en la pista! Arrancada perfecta, buena estrategia y al final la suerte nos quitó el podium con el VSC que llegó en el momento exacto para Bottas.
Seguiremos trabajando duro estas próximas 3 carreras, todavía hay mucho en juego!💪 @redbullracing pic.twitter.com/roWik33Z25

— Sergio Pérez (@SChecoPerez) November 14, 2021
"I don't think they are great fun," said Perez, quoted by Motorsport.com. "I think they are mainly done for the fans, so if they enjoy them, then good. But I don't particularly enjoy them.
"I just feel there is not a lot of action. There is not a lot of overtaking, or it doesn't change as much, the things going into tomorrow's race, which is the main one.
"You cannot take too many risks because you can be heavily affected trying to pass people. It's not like the actual race.
"You hardly gain anything but you can lose a lot."
With Hamilton making such headway in a short space of time, he finished the sprint just over a second behind Perez having started a whopping 17 places behind – which the Mexican admitted was an "impressive" achievement from the seven-time World Champion.
"I was pretty surprised to see the progress he made, he had tremendous pace," Perez said afterwards.
"Lewis has tremendous straight-line speed. I've seen some of the moves he's done, like the one on [Lando] Norris. It's really impressive to see how far behind he is."
Team-mate Max Verstappen agrees with Perez, saying sprint weekends are "too risky" in their current format, although there are certain aspects which are set to be reviewed ahead of the format's wider rollout in 2022.
Perez was swiftly overtaken by Hamilton as the Mercedes driver took victory at Interlagos on Sunday, but the Mexican was pitted late in the race by Red Bull to take the point for the fastest lap of the race from Verstappen's title rival – which he duly managed to do on the final tour of the circuit.
PlanetF1 Verdict
Perez critical of sprint weekends
Sergio Perez is critical of sprint qualifying.