Perez 'delighted' with Marko's honest approach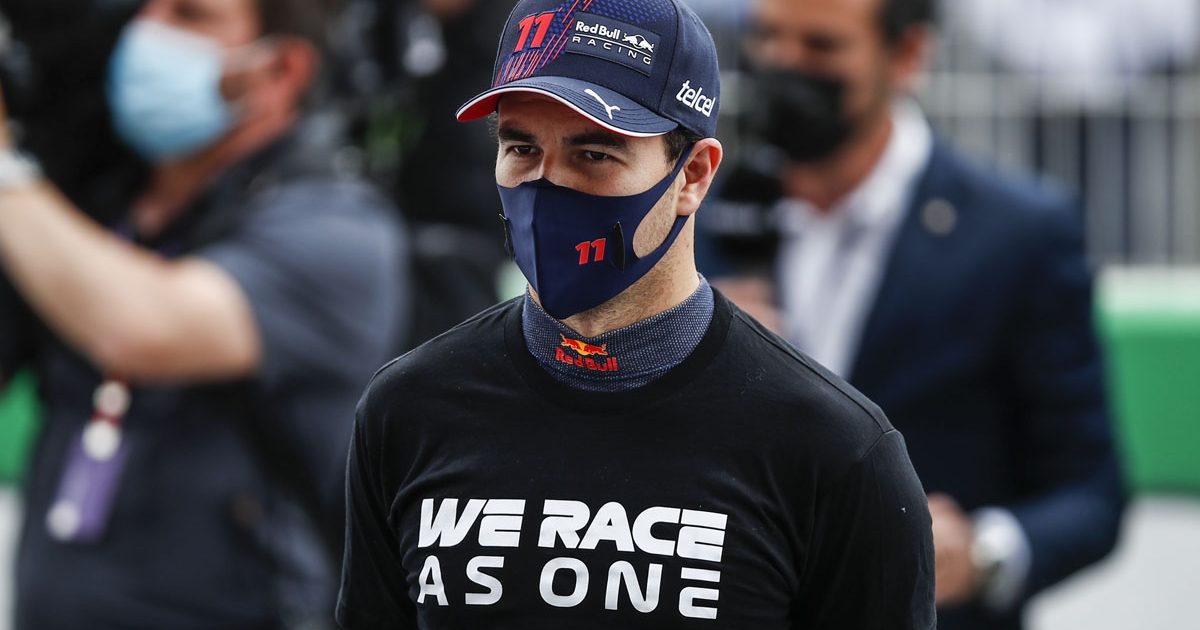 Sergio Perez says he is "delighted" with Red Bull advisor Helmut Marko's "direct" feedback, knowing where he stands after every performance.
Marko has not been afraid to criticise Perez publicly in his first four races with the team, most specifically at Imola where Marko blamed his driver for an FP1 incident, before a "more than annoying" P11 finish after starting on the front row.
But the Mexican believes Marko's approach is a positive one, saying the pair are working together well and respecting how truthful the Austrian is in his critique of his driving.
"The truth is that I am delighted with Helmut," Perez said, quoted by Motorsport.com. "He always tells me what he thinks. If you do well, he tells you. If you do badly, he tells you – not only to you, also externally to the press.
"He is very direct and I respect him a lot because having someone like that in F1 is not very common. I think we have a good relationship. We are getting to know each other more and more.
"Normally after the race I have calls with him, and then he tells me if I did wrong or not."
📍 𝒞𝒾𝓇𝒸𝓊𝒾𝓉 𝒹𝑒 𝑀𝑜𝓃𝒶𝒸𝑜 😍🇲🇨 pic.twitter.com/onpzu106lf

— Red Bull Racing Honda (@redbullracing) May 18, 2021
Red Bull merchandise is available to purchase now via the official Formula 1 store
Having now had a few races under his belt in Red Bull overalls, Perez says he is starting to adapt to the car underneath him and finding he is having to drive differently to how he did previously.
With Monaco presenting the toughest driving challenge so far, the Mexican is positive about his prospects for the season.
"When we go to a very different track with very different conditions, that adaptation, the understanding of the car, has helped me a lot, especially in racing," Perez elaborated.
"I think in racing is where I have improved the most because what I was doing in the previous teams didn't work here. I had to change my approach in terms of racing. I made a big improvement in Portugal.
"My aspiration is to win. It's early in the season still, I have to be patient. I know that 10 races from now, I will know exactly where I stand and the chances I have in the championship.
"Now this is just the beginning and there is no reason to over-analyse things. F1 seasons are quite long. It doesn't matter where you start or how you start but how you finish in Abu Dhabi."
Perez's most recent problems came at the Spanish Grand Prix, where he was nursing a reported shoulder injury in qualifying that left him out of contention for the podium places before not quite being able to make it into the top four on race day.
"It was a tough weekend and it was compromised by the poor performance on Saturday in qualifying," Perez explained.
"I wasn't 100% physically so I did struggle, but I'm back to full fitness now. Looking ahead, I'm getting more comfortable with the car so I hope we are able to show that in Monaco and put in a good performance on Saturday."
Follow us on Twitter @Planet_F1, like our Facebook page and join us on Instagram!