Perez slams drivers 'not respecting delta' time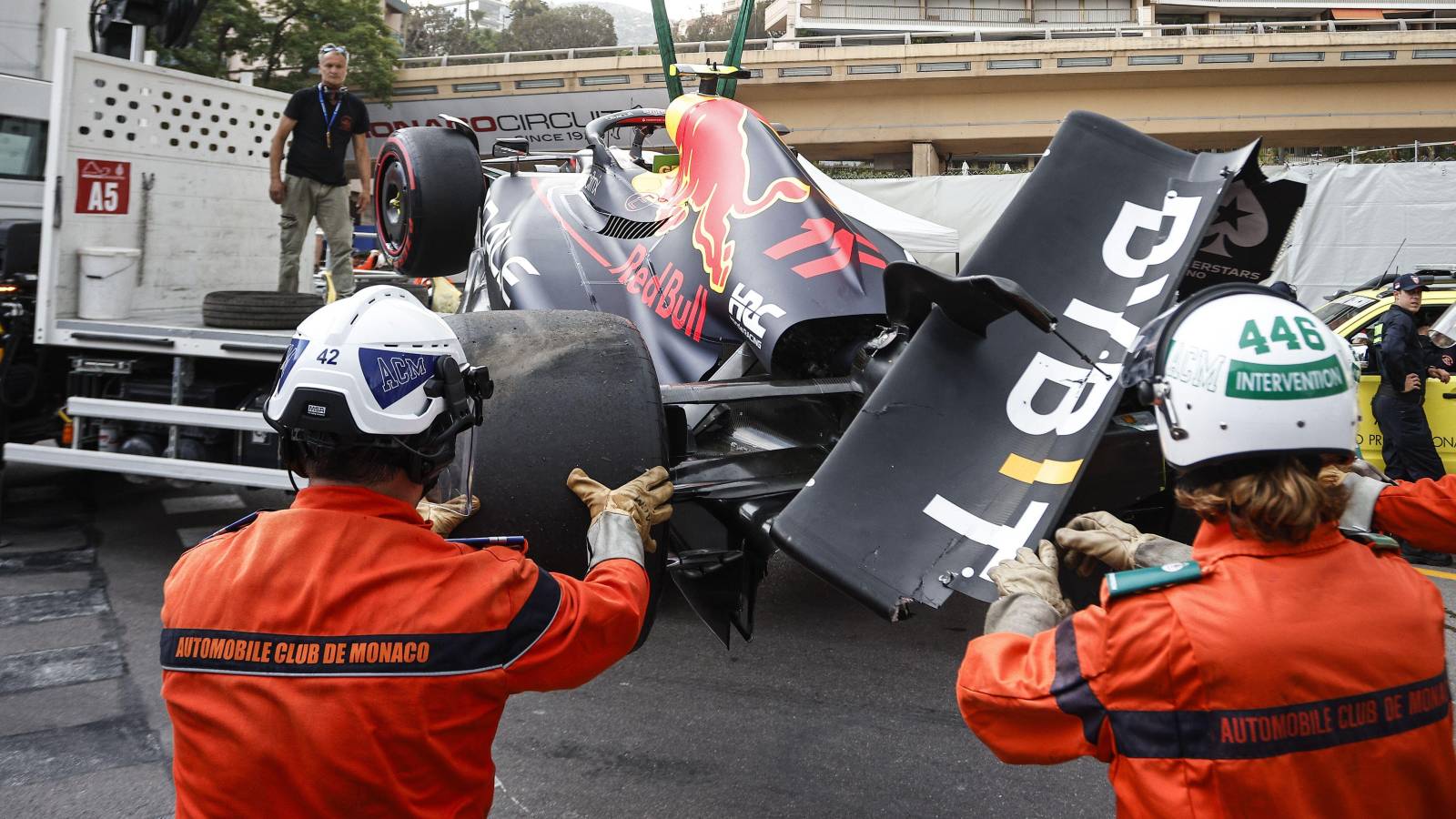 Sergio Perez said he crashed in Monaco qualifying because other drivers were going too slow for him to build tyre temperature.
Perez unwittingly ensured that for the second season in succession, qualifying for the Monaco Grand Prix ended early due to red flags.
The Red Bull driver lost the rear of his RB18 at Portier, causing him to slide into the barriers.
Ferrari's Carlos Sainz was then too late to react as he entered the corner, colliding with Perez's stricken Red Bull.
Perez complained of his tyres not being up to temperature, that crash coming after an earlier near-miss, the Mexican proceeding to point the finger at his peers.
Drivers now have a delta time for qualifying laps, one which they can not exceed, but Perez said this was not being respected, so a lack of tyre temperature led to his crash.
Frustration for Max as he is forced to abort his final flying lap 😖

Watch all the key moments from qualifying 🎥#MonacoGP #F1

— Formula 1 (@F1) May 28, 2022
Put to him by reporters that it must have been frustrating for qualifying to end that way, Perez replied: "Yeah, definitely. It's frustrating to end in that style, you know, it was just a mess that Q3 lap with people not respecting the deltas and I just ended up too cold.
"You know, everyone was backing out in the final sector. So tyres were too cold, I already lost it nearly into Turn 1. And I thought that I was going to pick up some temperature through the lap, but it was just not there. You know, and I tried too much in that lap."
The rear of Perez's RB18 was already a mess, that only becoming more true after the hit from Sainz.
Nonetheless, Perez is confident that he will be able to start the race, set to line up P3.
Polesitter Charles Leclerc is all too aware of the impact that crashing in Q3 in Monaco can have on the race, finding that out the hard way a year ago.
Asked if he will be okay to make the start, Perez replied: "Yeah, I think we were very confident. The boys are… I mean I'm very sorry, it's gonna be a long night for them.
"But hopefully we can recover and be and be back tomorrow."
Perez will share the second row with Red Bull team-mate Max Verstappen, who felt that P2 on the grid was possible without the red flags.
The beauty of qualifying at Monaco
Qualifying at Monaco is so special.