Perez and Ocon FP1 collision finally revealed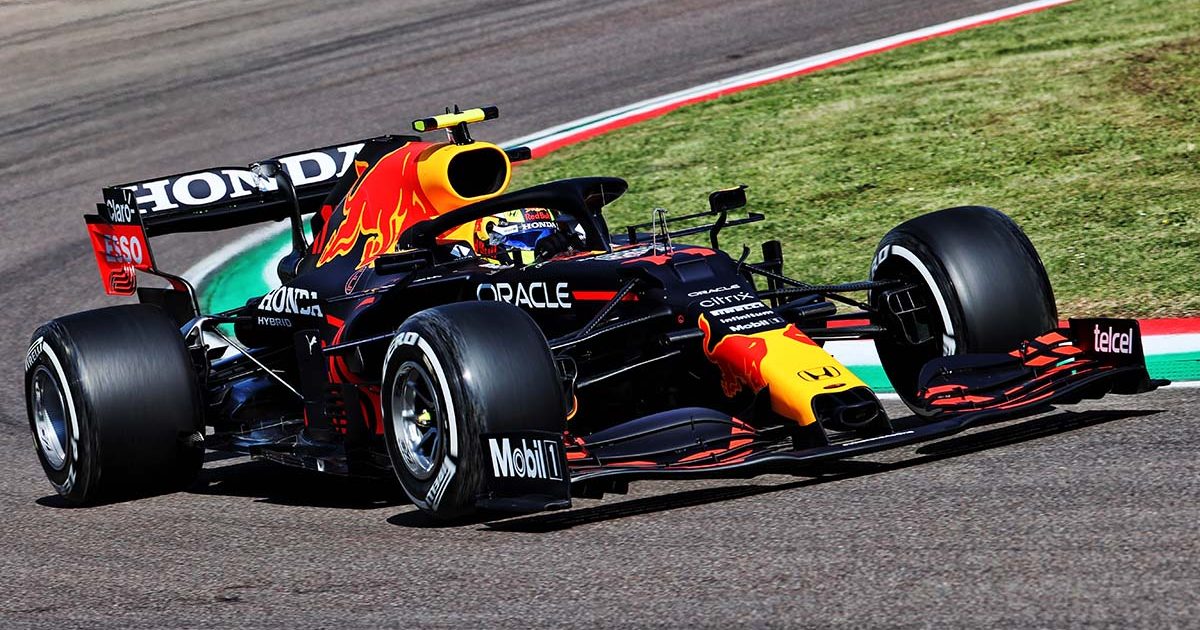 Footage of the FP1 accident between Sergio Perez and Esteban Ocon has finally been revealed by broadcasters.
The former Racing Point team-mates collided with each other in the Friday morning session, but only the aftermath was picked up by TV cameras as technical gremlins caused a plethora of problems for both teams and TV channels across the globe.
Live feeds of on-board cameras were not working and team radio was also malfunctioning, meaning it was even more difficult for engineers to make their drivers aware of approaching cars behind and slow cars ahead.
The crash between Perez and Ocon resulted in the session being red flagged and both drivers were summoned to the stewards to discuss what we now know is this incident.
Here is how the Sergio Perez/Esteban Ocon collision happened during FP1 at Imola:#ImolaGP 🇮🇹 #F1 pic.twitter.com/Cyz23GlPCc

— Planet F1 (@Planet_F1) April 17, 2021
Check all the latest 2021 teamwear via the official Formula 1 store
The stewards took no further action against either driver.
The verdict read: "Ocon slowed before Turn 5 in order to let Perez by, as well as moving entirely to the inside of the turn. Perez was on a fast lap. The two cars reached the apex at the same time, and just barely touched wheels.
"In the end, both drivers agreed in the hearing that it was an unfortunate miscommunication of timing between them, not helped by the fact that both drivers had limited or no communications with their teams at the time.
"Both drivers agreed that neither was at fault."
While the drivers didn't blame each other, Red Bull's Dr Helmut Marko pointed the finger firmly in Perez's direction.
"This was clearly Perez's fault, who passed Ocon and then this incident happened," he told ORF.
"The damage is repairable, but of course he lost time. But it was a difficult situation in general."
Follow us on Twitter @Planet_F1, like our Facebook page and join us on Instagram!