Perez sees his experience as 'a big weapon'
Sergio Perez feels his extensive Formula 1 experience will be a big weapon which he can use against his Red Bull team-mate Max Verstappen.
Off the back of a 2020 campaign when Perez achieved his first victory in Formula 1 at the Sakhir Grand Prix, the Mexican racer went from facing a year out of Formula 1 to being snapped up by Red Bull to partner Verstappen for the 2021 season.
The aim for Red Bull with Perez's signing is to have two drivers who can put pressure on Mercedes and try to force a title battle, although Perez feels he can be more than just a reliable second driver.
Indeed, having been a part of the Formula 1 grid since 2011, he feels his experience will be a big weapon which he can call upon in his inter-team battle with Verstappen.
"I think it is quite a big one, to be honest," he is quoted as saying by Motorsport.com when asked if his experience was a weapon.
"You're here [in F1] and when things don't go well, pressure hits you hard. And when you are experienced and when you've been through it before, it just makes you focus on the right stuff.
"Technically, you develop a lot of skills as well throughout your career too. I just think I'm in a great point. The opportunity comes at a great point of my career and it's going to work out well."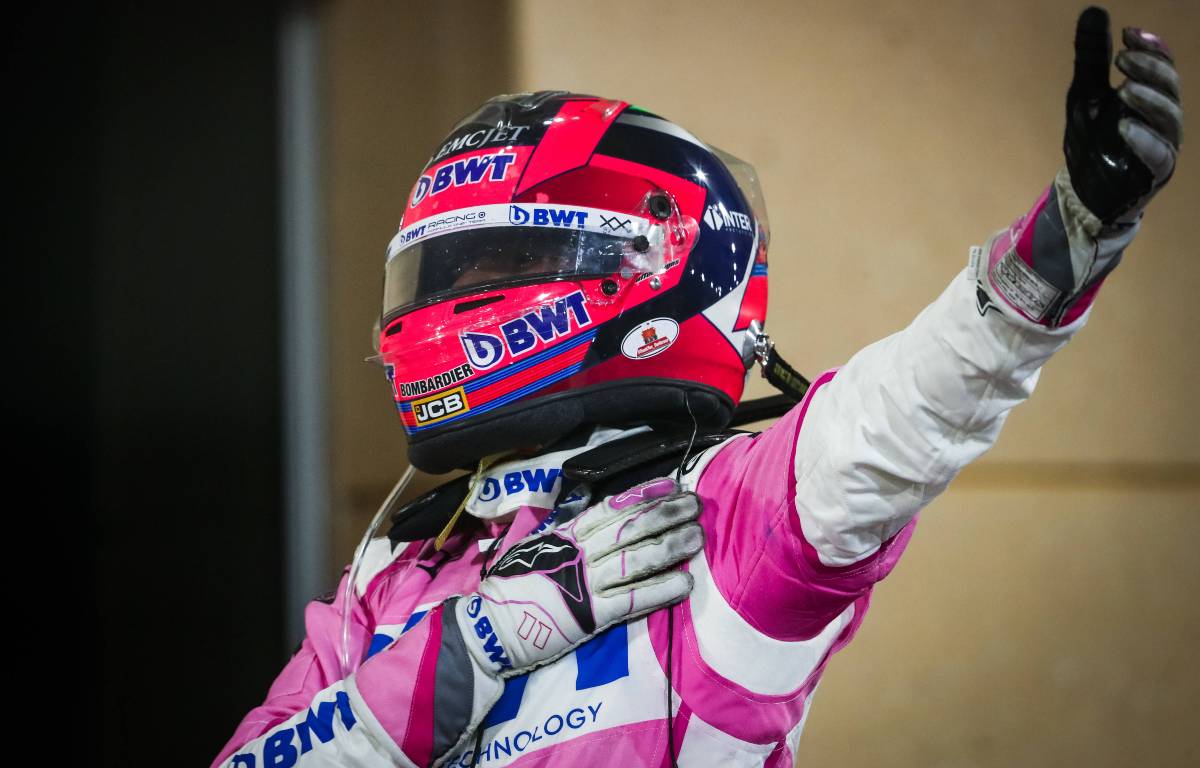 Check out the brand new Puma range on the official Formula 1 store!
Going up against Verstappen in the Red Bull team built around the Dutchman is no easy task. Just ask Pierre Gasly and Alex Albon.
But Perez is confident he can reach the Verstappen "level".
"I'm confident in my abilities. I just think it's a matter of time before I get on top of everything, but I don't see why with time, and once I am on top of all the things I need to know on the car, I cannot be at that level," he explained.

"I think Max, from what I've seen, he will be very strong in qualifying. So he will be a massive benchmark in qualifying.
"My strength comes on Sunday, with race craft and race pace. So I think that's a pretty good match that hopefully delivers the maximum from the car."
And if Red Bull find themselves in the World Championship picture, then Perez plans to "over-deliver" and take the title for himself.
"To over-deliver on the car performance. If we have a car good enough to win the Championship, to make sure I win it," he replied when asked for his goals for the season.
"If we have a car that is good for second, then make sure to win. To over-deliver the car's potential."
Follow us on Twitter @Planet_F1, like our Facebook page and join us on Instagram!