Perez wants FIA to use 'most experienced' stewards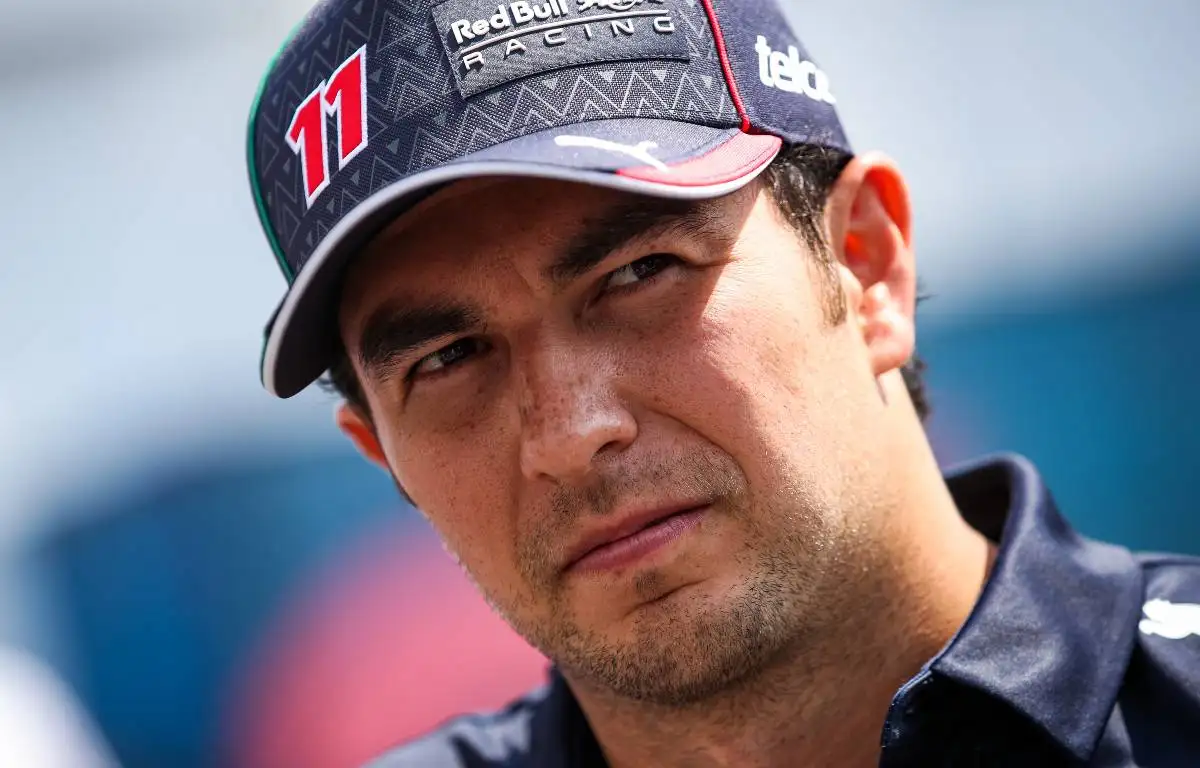 Sergio Perez has called on the FIA to have their "most experienced" stewards on duty for the remainder of this year's World Championship battle.
The tussle between Lewis Hamilton and Max Verstappen has already involved the stewards having to make decisions three times regarding their duels on track.
Coincidentally, all three were during races on sprint qualifying weekends. Firstly, Hamilton was given a 10-second time penalty for a collision between the duo at Silverstone, but still went on to win the British Grand Prix after his rival had crashed into the barrier.
Monza is the only circuit this year where both title rivals have retired, the Red Bull coming to rest partly on top of Hamilton's Mercedes in the gravel after clipping the sausage kerb when they were side by side going through the first chicane. Verstappen was given a five-place grid penalty for the following race in Russia.
Then in Sao Paulo, the race-day stewards did not even deem an investigation necessary after Hamilton had been forced wide by Verstappen, who also went off track, while trying to overtake for a lead, and victory, he eventually secured with a clean move 11 laps later.
That was not the last of it, however, because Mercedes invoked their right to request a review of the incident in the hope of triggering a Verstappen penalty that would drop him to third position in the final Sao Paulo Grand Prix standings, thereby cutting his title lead by three more points.
As the climax to this thrilling campaign reaches a crescendo with three races in the Middle East, it is distinctly possible that more incidents could occur.
New circuit calls for a track walk 😎 Full send in the Qatar Desert 🔥 pic.twitter.com/3QDTxS1OtJ

— Red Bull Racing Honda (@redbullracing) November 18, 2021
Therefore, given the magnitude of the situation, Verstappen's Red Bull team-mate, Perez, hopes the cream of the FIA's stewarding pool will be in action at Qatar, Saudi Arabia and Abu Dhabi.
"The stewards have a very tough job to do because it's not like football here," said Perez during an interview with Sky F1 on the eve of the inaugural Qatar Grand Prix weekend.
"The rules are a bit open and very difficult. One steward may say one thing, another different things.
"But I think right now we should have the most experienced ones and being in their hands, there's nothing to be concerned of."
The FIA stewards in Qatar will be Garry Connelly, Loic Bacquelaine and Amro Al Hamad, plus former driver Emanuele Pirro – who was on the panel when Sebastian Vettel received a five-second penalty that cost him victory for an incident with Hamilton at the 2019 Canadian Grand Prix.
Will Mercedes' review request be successful?
The on-board footage is out, Mercedes have requested a review, but will the FIA overturn their decision?