Sergio Perez renews F1 2023 approach amid rising Max Verstappen points gap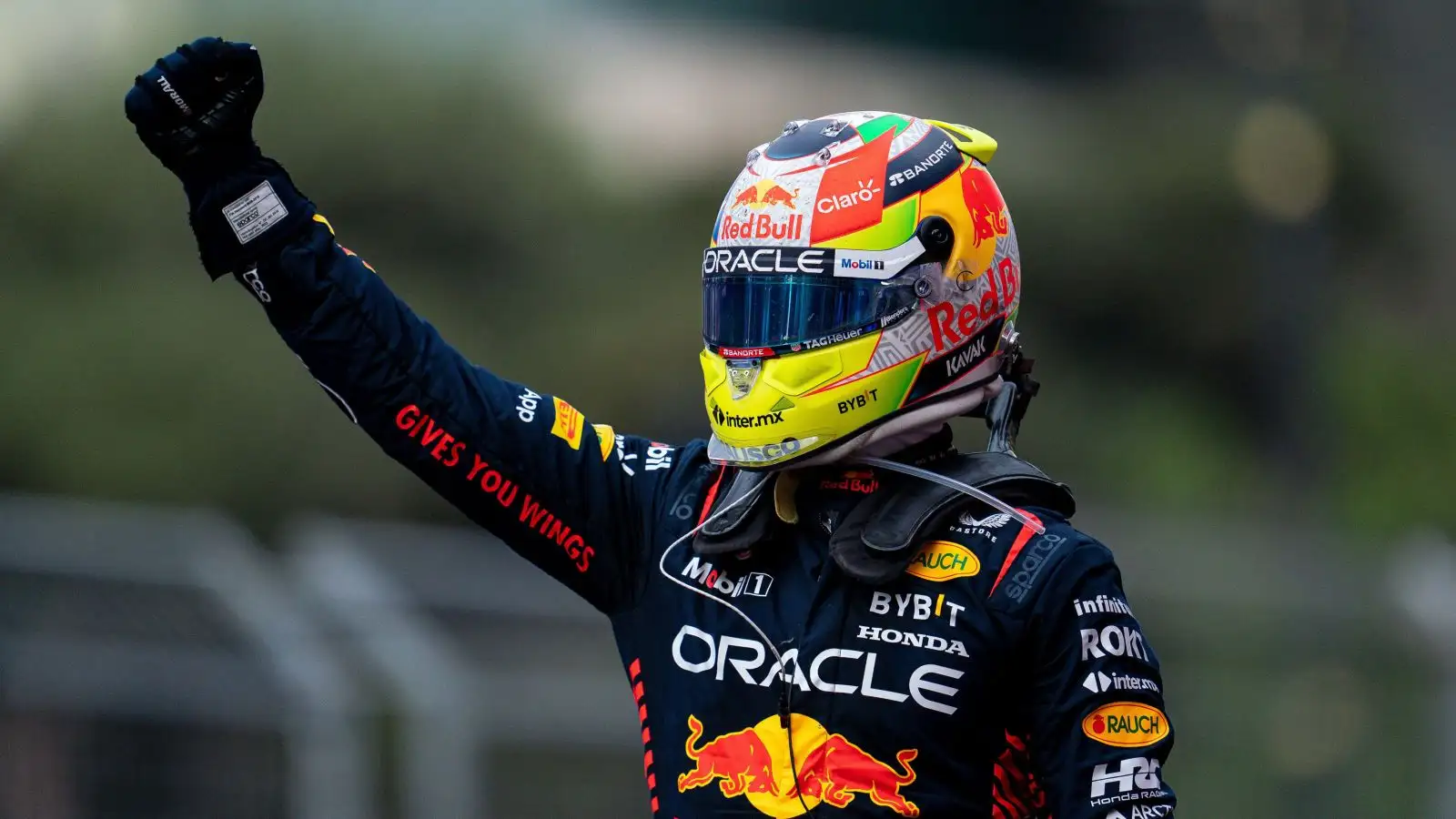 Sergio Perez has revealed his focus is now on maximising each individual race weekend after falling 39 points behind Red Bull team-mate Max Verstappen in the F1 2023 standings.
The Mexican made his best-ever start to a season this year, winning convincingly in Saudi Arabia and Azerbaijan to emerge as a potential threat to two-time World Champion Verstappen.
Perez spoke optimistically of his title chances after winning the second race of the campaign in Jeddah and boldly declared: "I really believe that I have the full support of the team as much as Max does and I will have every single opportunity to win the Championship as much as he does."
He went on to suffer an embarrassing Q1 elimination at the following round in Australia and suffered the same fate last weekend in Monaco, where he started last after hitting the barrier at St Devote in the first stage of qualifying.
Perez endured a bruising race in Monte Carlo and finished 16th after being lapped twice by Verstappen, who took his fourth win in six races to establish a commanding points lead.
Addressing the official F1 website ahead of this weekend's Spanish Grand Prix in Barcelona, Perez has admitted that he is no longer thinking about winning the title and is instead committed to extracting the most from each of the remaining 16 rounds.
PlanetF1.com recommends
Ferrari ditch sidepod concept with Red Bull philosophy copied
Red Bull staff leaving for 'double wages' as Helmut Marko admits 'big problem'
Asked if falling so far behind Verstappen has alleviated the pressure on him, Perez responded: "No, not really.
"I just want to maximise my weekends, not think too much about the Championship. It's all about maximising weekend after weekend, get the maximum positions I possibly can and then go from there really because anything can still happen.
"We have so many races ahead that it can turn around fairly quickly. The speed is there, which is the most positive [thing], and we just have to go from there.
"I think just making sure we qualify well, making sure we are racing well, not making mistakes and, when we have a bad day, make sure that we get as many points as possible – that will be key.
"We cannot afford any more zeroes in the Championship."
Having made a 100 per cent start to the season, Red Bull are expected to come under renewed pressure from their rivals in the coming weeks with Mercedes and Ferrari introducing major upgrade packages in an attempt to close the performance deficit.
Perez fears Red Bull will become increasingly exposed as the season progresses, having revealed that the team do not intend to bring any more major updates to the dominant RB19 car as focus switches to 2024
"I think everyone is just closing the gap," he added. "We are not really bringing big upgrades any more, so I do expect people to get closer every single weekend."