Sergio Perez warned by former manager that he needs to 'step up a gear'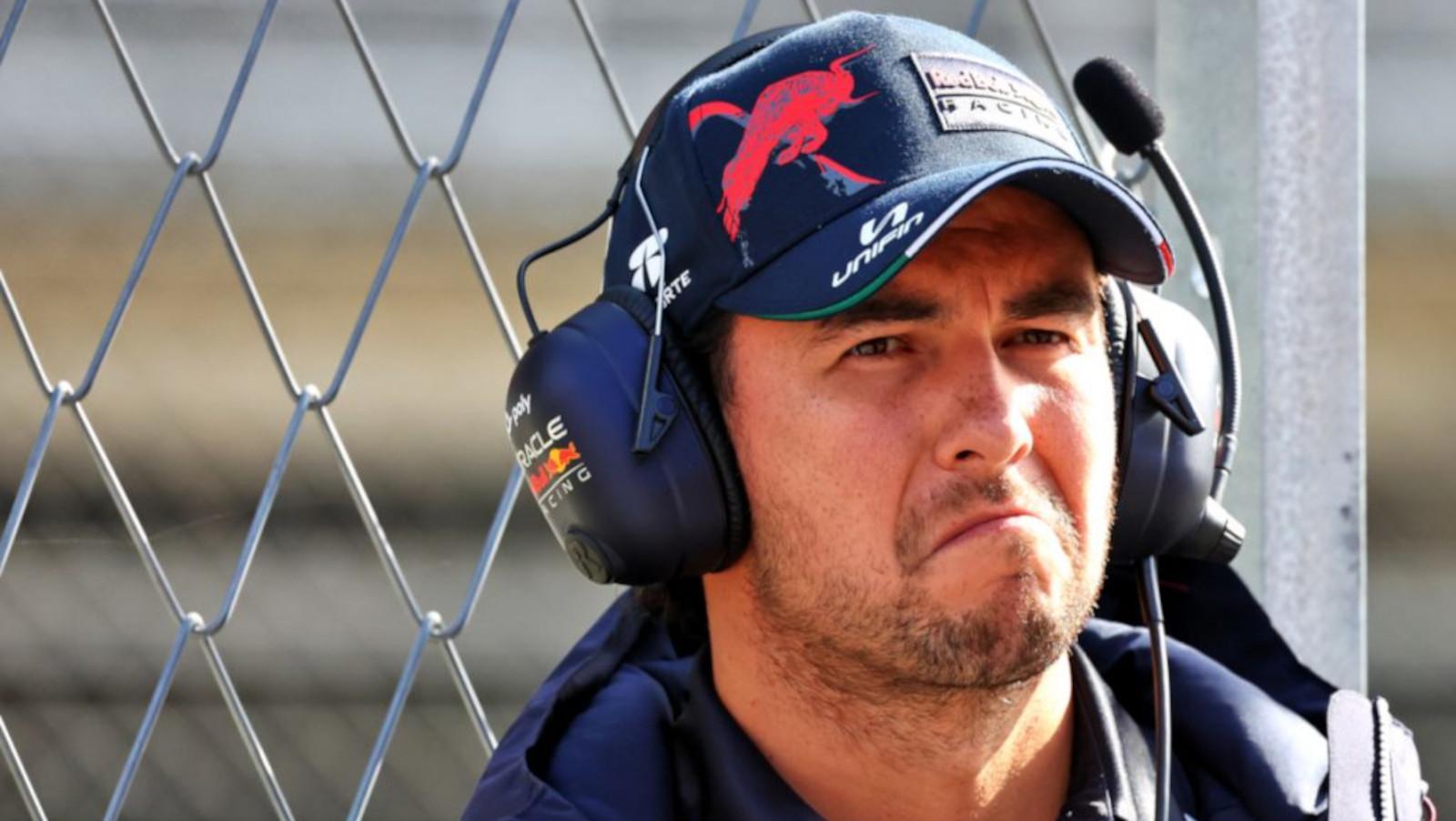 Soundly beaten by Max Verstappen last season and unable to hold onto P2 in the Drivers' standings, Sergio Perez's former manager Adrian Fernandez has warned the driver he has to up his game this year.
Although Perez won races last season, his second year with Red Bull, there was a vast difference between his and Verstappen's results.
While the Dutchman raced to a record-breaking 15 grand prix wins in a single season, on the podium a total of 17 times in 22 races, Perez managed only two wins and 11 podiums by comparison.
Verstappen romped to a second Drivers' Championship title, wrapping it up with four races to spare, but Red Bull weren't able to secure the 1-2 finish with Perez losing P2 to Charles Leclerc, three points behind the Ferrari driver.
But while 2022 was by far Perez's best season ever in Formula 1, Fernandez acknowledging he did nothing "wrong", the 59-year-old believes his former charge needs to take another leap forward.
"Checo is performing well," he told the Dutch edition of Motorsport.com. "The problem is that Verstappen is driving next to him.
"Checo is an excellent driver and now very experienced. But now he has to find out what Max does differently from him.
"Max has of course been driving for Red Bull for some time and the team is built around him. Considering that, Checo is certainly not doing wrong and is probably doing exactly what the team wants him to do.
"But he will soon have to step up a gear. And I think he knows that too.
"Red Bull was very strong last year, but if the competition is closer next season, it will be even more important for the team to have two drivers at the front."
Fernandez lays out the key to a Perez title tilt
The former Mexican race car driver believes Perez is lacking the "consistency" needed to launch a title tilt.
Although the driver went into the 2022 season believing he could challenge Verstappen for the title, with Red Bull even asked after his Monaco Grand Prix win how they'd deal with an intra-team fight for the crown, Perez's hopes faded soon after.
He managed just one win in the following 15 races, Singapore, while Verstappen won 11.
"Max is just on a different level," Fernandez continued. "He is of the calibre of Senna, Schumacher and Hamilton.
"I believe in Checo's ability, but to get to that level, he will have to take a big step.
"And I'm not so much talking about how he drives, but more about how he works with the engineers to get the car to his liking and his consistency throughout the season.
"Being fastest over a lap once, finishing a session on top or winning a race, it's all well and good but if you're going for the championship you're going to have to be strong all season.
"Look at Valtteri Bottas. He spent years in the best car, but failed to become champion. The difference between him and Lewis? Consistency. That is what makes champions so special."
The 'intimidating' Max factor
Although Fernandez would like to see Perez win the title, which would be Mexico's first as a nation, he admits beating Verstappen won't be an easy task.
Praising the 25-year-old's maturity, he says taking on someone with Verstappen's ability is "intimidating" but that Perez would go down in history if he succeeded.
"Max is virtually untouchable at the moment. He hardly makes mistakes. And if something unexpectedly goes wrong, he still knows how to overcome that setback.
"Like in Austin. There, after a problem in the pits, he fought as if he were fighting for the World title, when he was already champion. The title was in, but he kept going for it every race. He remained the same Max.
"Although I think he has started driving more with his head, where he used to take too much risk and crash. He's much more mature.
"And when you have someone next to you who is as strong as Max and always fast like him from the first lap, it is quite intimidating."
But it would be quite impressive too, Fernandez added: "Because then he has beaten the best driver of the moment. So there is a huge opportunity for him, but also a huge challenge."
Can Sergio Perez beat Max Verstappen to the 2023 title?
Although Perez has improved a great deal as a driver, and his results have too since joining Red Bull, Verstappen is not only the poster driver for Red Bull, the team built around him, but he's also the only one of the two who has beaten Lewis Hamilton.
And there's a lot to be said for that.
He raced the seven-time World Champion wheel-to-wheel throughout the 2021 season and came out on top. Not many drivers can say they did – or even could – do the same.
If Verstappen can challenge and beat Hamilton, then Perez – because it's fair to say he's no Hamilton – will be no match for the Dutchman if it ever came down to an intra-team battle.
Rather Perez should focus on beating the rest of the field and leave Verstappen to do his thing. Even if it means occasionally having to move over for his team-mate, he has a better chance of bagging second place if he concedes P1 is a leap too far.
Read more: F1 2023 calendar: Car launch dates, pre-season testing, TV schedule