Perez and Russell summoned before the stewards after qualifying transgressions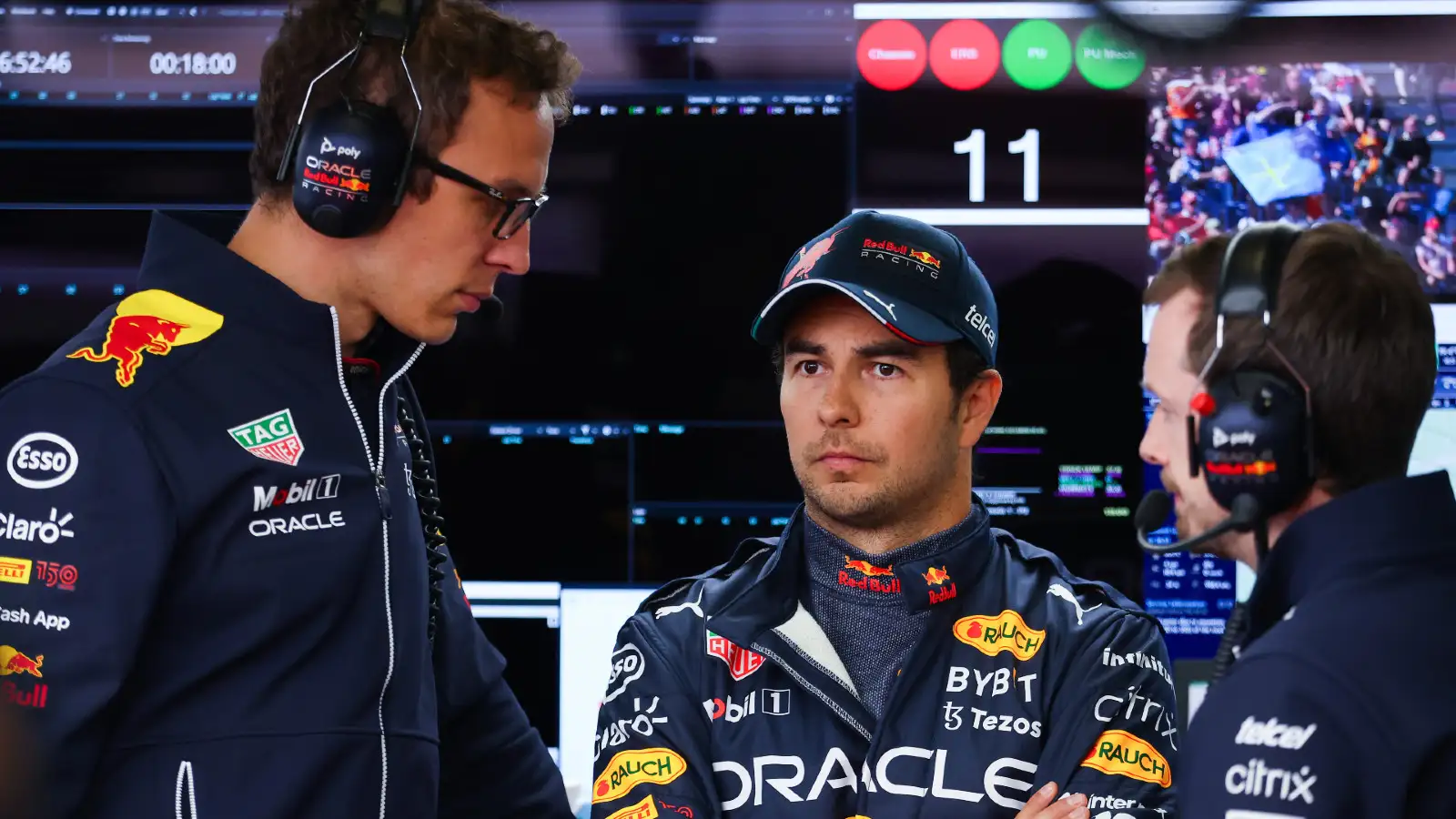 Red Bull's Sergio Perez and Mercedes' George Russell have has been summoned before the race stewards in Austria.
Sergio Perez and George Russell are off to visit the stewards in Austria after qualifying, having been summoned for alleged transgressions during the qualifying hour.
While most times a driver exceeded track limits during the qualifying hour resulted in a driver having their time deleted, an alleged violation of Perez went initially unnoticed during Q2.
Making it through into Q3, Perez put in a time good enough to secure fourth place on the grid for Saturday's Sprint Qualifying race.
However, that starting position could be under threat if the stewards opt to give him a grid penalty having made it through into the final part of qualifying with a time that might have required deletion.
The FIA have issued a summons which states Perez has been called up for an "alleged breach of Article 33.3 of the Formula 1 Sporting Regulations – Leaving the track without a justifiable reason at 17:39."
Russell, who crashed out of Q3 in the final moments after losing control of the rear of his W13 through the final corner, has also been summoned after crossing the track to return to the pits during the red flag for his crash.
The British driver has been summoned based on an "Alleged breach of Article 12.2.1 h) of the International Sporting Code and/or Article 26.7 b) of the FIA Formula One Sporting Regulations – Entering the track on foot at 18:09."
Sebastian Vettel committed a similar offence at the Australian Grand Prix, entering the track on a scooter to return to the pits during a red flag. He escaped a sporting penalty, and was given a 5000 euro fine.
Russell is currently set to line up in fifth place for the Sprint Qualifying race on Saturday afternoon.
And now Russell is into the barriers – he's ok

The Mercedes driver spins off at Turn 10

🚩 RED FLAG 🚩#AustrianGP #F1 pic.twitter.com/pJxbMuRiBb

— Formula 1 (@F1) July 8, 2022